The 59 Club is the one of the oldest continuous motorcycle clubs in the world with branches in the UK where it started, plus France, LA, Chicago, Texas, Germany, Italy, Spain and Australia.
Also known as "the 9", the club started as a church-based youth club in London's East End on April 2, 1959, hence its name.
The club attracted VIPs such as Cliff Richard, Elizabeth Taylor, Princess Margaret and Lord Snowdon and had famous members who were popular musicians and sportsmen of the time.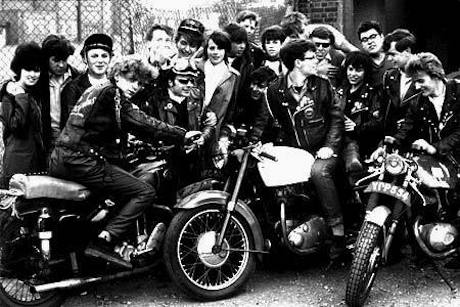 However, the motorcycle section attracted teenage "rockers" in leather jackets and tight jeans and it soon outgrew the original club.
The 59 Club continues today with branches around the world, spreading to Australia in 2005 with some of the members from the original 59 Club in the UK back in the '60s.
The "mother club" with the most members and activities is in Victoria, but I caught up with members of the Queensland chapter at the recent Mods V Rockers anniversary ride.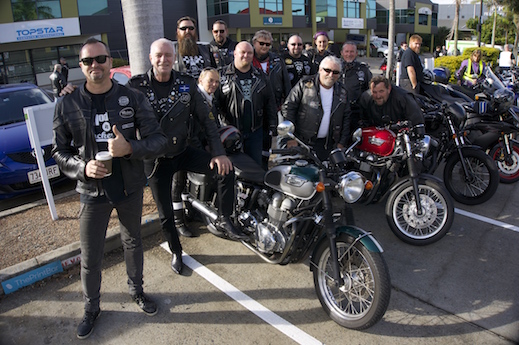 Club vice president Mark Nyburg says the club is state wide, but most members are around the Sunshine Coast, so most of their activities are based around the coast.
He says they've been going about four years, have around 30 members and hold monthly rides and rock and roll nights, and hang out every Wednesday at Mommas and Poppas Pizza on Aerodrome Rd.
"It's all about the rocker culture; the style, the clothes, the music," he says.
"At the end of the day if you are not into rock and roll and that cafe racer style then this club is not for you."
Mark says they don't actively recruit members. "If you're a rocker you know who we are anyway and come looking for us. We don't need to look for members."
If you are interested in joining, you can contact Mark via email or on 0423 281 401.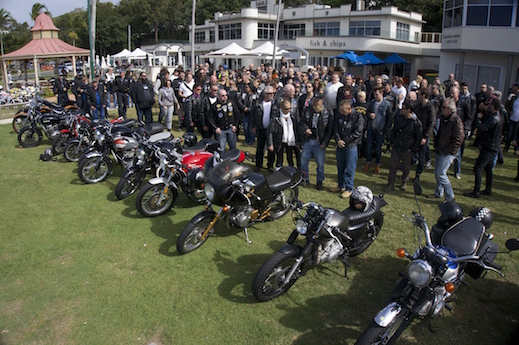 While the club attracts Rockers who enjoy riding classic British-style cafe racer motorcycles as well as Rocker style and music from the '50s and '60s, riders of all types and styles of bikes are welcome to attend events and rides.
Upcoming 59 Club events
Bikes, Rods and Customs Show: August 1, 2015, 9am-3pm at the Suncoast Church, off the Nambour Connection

 

Rd, Woombye. Gold coin entry goes to Care Outreach. The event includes live bands, food and drink, and children's entertainment.

Rockers Reunion: 18 July, 2015, at the Green Table, 16 Balmoral Road, Dandenong, from 6pm. A night of rock and roll with entertainment provided by Johnny Hounddog, and plenty of music on the big screen. Licensed venue. $10 entry.

Mods & Rockers: November, 2015. The annual Mods vs Rockers is on at the start of November, but no dates have been confirmed yet.