Many motorcycles come with suspension that is non-adjustable or only has minor adjustment such as rear preload to compensate for luggage and/or a pillion.
Bikes with suspension that has separate adjustment for compression and rebound are usually more expensive.
But all bikes — no matter how much they cost — come from the factory set up for a rider weighing about 70kg, so they really are a compromise on ride, handling and even braking, steering and acceleration.
Setting up your bike for optimum performance in all these facets is difficult and can be expensive.
So here are my five suggestions for improving your bike's handling that won't cost you a single cent.
If you are buying the bike new or second hand from a dealer, strike a deal that includes suspension adjustment for your weight as part of the purchase package. The dealership should have a mechanic who knows what they are doing with suspension. They should ask your weight and get you to sit on the bike and maybe even bounce up and down on it while they adjust the various clickers and springs.
If you weigh more than 70kg, try to lose some weight. The biggest inhibitor of any motorcycle's performance is the weight of the rider.
Adjust your riding style. Learn how your suspension copes with various types of road and riding. Some suspension works better if you slow down for the bumps, while some works better if you go faster. For example, the Ohlins suspension on my Ducati Scrambler 1100 Sport actually tackles corrugations better at high speed. So adjust your speed and riding style to suit the suspension and the terrain.
Loosen up. Suspension has a lot of work to do, coping with both the bumps in the road and the weight of the bike and rider. By loosening your grip, bending your elbows and maybe even lifting your backside out of the saddle over rough bumps you are taking some of the load off the suspension.
If you have a bike with adjustable suspension, you can make your own adjustments for free. However, be careful you don't make matters worse as it is easy to get it all wrong.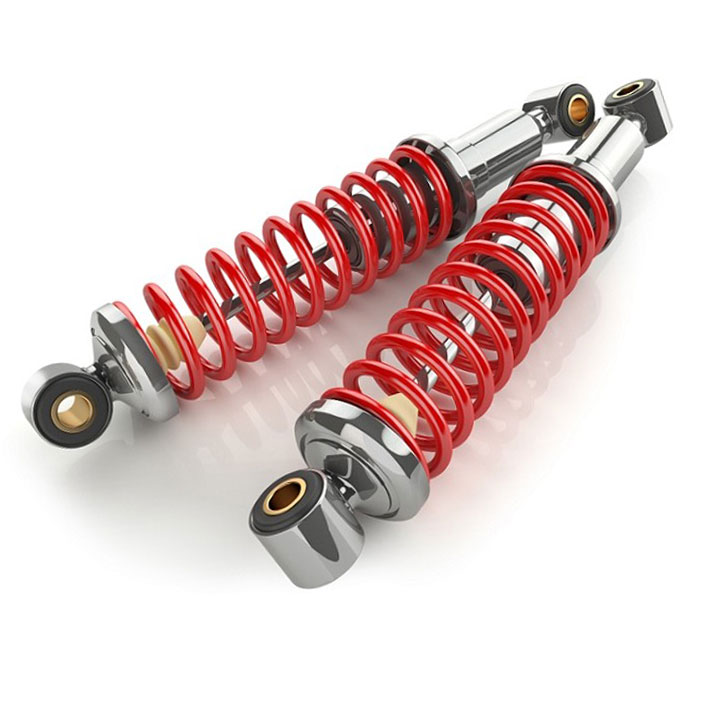 Suspension is a black art and there are many variables, so it is best left to the professionals to tweak it to your riding requirements, load and weight.
If you do want to experiment, first thing to do is note down the current factory settings by turning the clickers clockwise as far as they will go counting the clicks so you can return it to the factory setting.
Then check the rider's manual which will give you basic instructions on which way to turn the clickers for a desired effect.
Only ever change the compression or rebound settings by one or two clicks at a time, then go for a ride and see how it affects the handling, braking and ride.
If you adjust compression, the rebound will then need attention, so do them separately, going for a ride over the same section of road after each adjustment.