(Contributed post for our North American readers)
Few feelings come close to that of the wind blowing across your face as you plow through the country's routes on your motorcycle. You get to take in the amazing sights and scenery as you ride to an epic adventure. The American dream encompasses freedom, and for many bikers, nothing spells free than a great ride on the road. Are you up for finding adventure? Then you need to indulge in a popular motorcycle road travel on your motorcycle and take your time to explore what the USA holds.
Visiting museums, monuments, and other popular sights is an avenue to fully experience and appreciate the national culture. Also, it's enlightening for students, especially scholars writing an assignment or essay examples about an attraction. Here are historic and educational places you can visit with amazing motorcycle roads that heighten the experience.
The Lincoln Memorial Via US Route 50
One of Washington DC's finest destinations is the Lincoln Memorial. You get to see the masterpiece of French sculptor Daniel Chester in all its glory. The memorial is dedicated to one of the nation's greatest heroes, Abraham Lincoln.
Students are no strangers to the works of the 16th president of the USA, as his contributions to the country are a popular topic in history class. Many students can give you facts about Lincoln, his age, family, social background, and even map the road to the Lincoln house. It's rare to find a student who hasn't written essays on Abraham Lincoln in their school year. If you need help with study, you can find accounts of his life and impact on society from essay samples about Lincoln.
Taking US Route 50 to Washington DC is one of the most exciting motorcycling adventures in the country. The road spans approximately 3000 miles entering the District of Columbia from Arlington, Virginia. The route grants you access to many of the USA historic places other than the Lincoln Memorial. You can visit the Washington Monument, World War II Memorial, White House, and more.
Ride Through the Path of the Civil War Through Blue Ridge Packway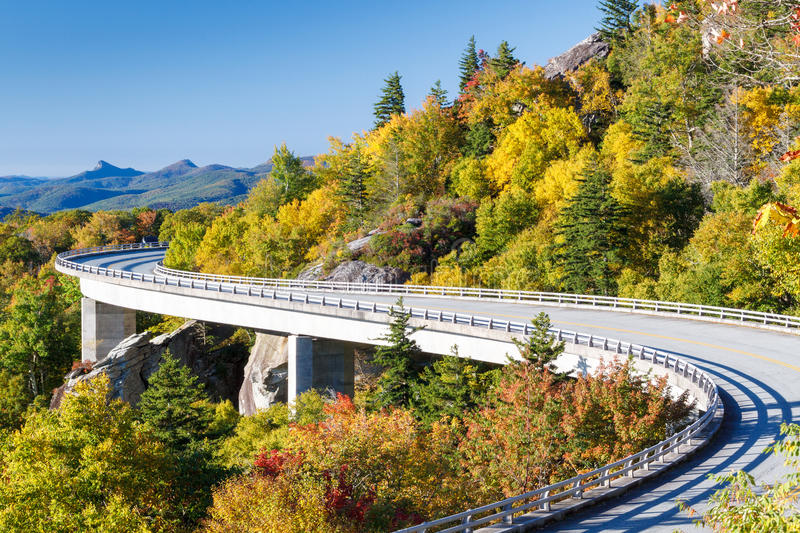 The American Civil War is a part of history that helped shaped society as we know it today. Blue Ridge Pathway gives you the chance to explore sites of this historical battle while savouring breathtaking scenery on your motorcycle. North of this mountain route, along its Virginia sections, is several Civil War sites. Also, this area features low numbers of trucks, if you were to encounter any, it would be those of the two service stations in the area.
Remember to take the time out to enjoy the routes famous sweeping curves. It's to the southern part of this motorcycle road as nature teases your senses with its delight up until Ashville, North Carolina. A speed limit of 45 mph means you'll get to soak in the surreal environment with that low rustling breeze sweeping over your face.
Visit Mount Rushmore Via the Central Hills Loop Road
If you went through some essay samples about historic monuments, Mount Rushmore is an attraction that shows up on many write-ups. Thanks to Central Hills Loop road in along South Dakota, you get to enjoy a delightful motorcycle ride to see the wonder. Few routes make for an enjoyable ride in reverse, but the Central Hills Loops aces this feature.
This motorcycle road packs the best features of every seasoned bikers dream. Though the tight turns and multiple elevations may not be thrills suited for beginners, they are a dream come through for seasoned motorcyclists. Visit the area to see the masterpiece depicting 4 of the USA finest president, Abraham Lincoln, Theodore Roosevelt, Thomas Jefferson, and George Washington. The sculpture took almost a decade and a half to create, and with carvings ending in 1941.
Though Mount Rushmore is the stand out monument, as it would be in any other region of the world, you shouldn't be quick to dismiss its other attractions. Travelling along this route will take you through the cultural town of Keystone and one of nature's finest spots, the Custer State Park.
Touring the Historic Route 66
There aren't too many routes that bask in the spotlight by being a historic attraction itself. This reason makes Route 66 a cut above others. It span length sits at approximately 2,448 miles between Los Angeles and Chicago. This motorcycle route is rich in history some of which include the following.
     

Being among the first set of paved highways commissioned by the USA government;

     

Served as a route for West migrants;

     

Was the title name for a popular 60's TV show.
This route makes for an amazing motorcycle ride with numerous attractions littered along the path. Also, you can take a quick detour to visit the eye-catching Grand Canyon. The popularity of motorcycle travel in the area had lead many business owners to create parks, restaurants, and more to ensure travellers have a good time.
Final Thoughts
The USA has a rich and unique culture, with many existing historic moments, places, and more telling its tale. Take the time to visit these cultural attractions on your motorcycle to enjoy not just the thrills of the journey, but also create your adventure story along the way.