A New York artist has built a plastic motorcycle with a 3D printer and a South African designer has built a working lawnmower largely on a 3D printer.
So does this mean future generation motorcycles will be made by 3D printers? Quite possibly.
Maybe not the whole thing, but motorcycle parts are bound to be built by 3D printer.
At the moment, it is expensive to produce items by 3D printer, but prices are coming down and more and more materials are being used in the process.
It could eventually lead to better-made motorcycles with fewer ugly welds and cheaper components.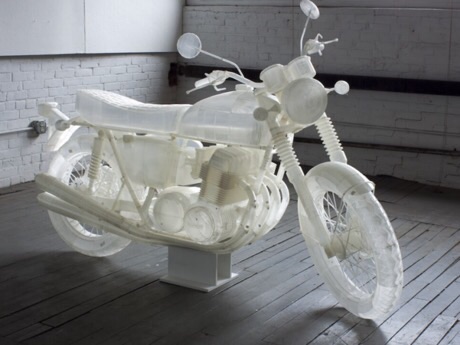 New York artist Jonathan Brand has printed out a full-sized replica 1970s Honda CB500 made with translucent plastic on two Ultimaker 3D printers.
He couldn't make the motorcycle in one unit, so he produced the parts and glued them all together.
It took more than a year to complete.
While the bike is just a plastic model, South African designer Hans Fouche has produced a plastic mower to which he has added an electric motor and blades so that it actually works.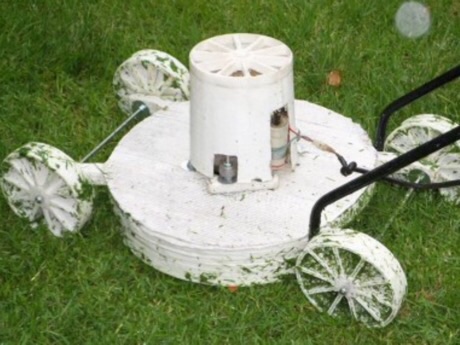 He produced it on a large 3D printer he developed which is the size of a garage and able to print large objects at 12 times the speed and at 10% of the cost of a common desktop 3D printer.
Home 3D printers now cost less than US$200, but they just make items out of plastic, which is fine for custom builders and restorers who may want to produce a plastic item that is difficult to obtain or uniquely designed.
Soon they could also be able to afford a metal 3D printer so they can even make engine parts as Michigan Technical University researchers have built a 3D metal printer that will cost less than $1500.
Can you imagine how this will affect custom designers such as Roland Sands and Deus ex Machina? They will be able to design parts in any shape and then simply print them out.
How much cheaper and more innovative will that make custom bike projects!
Meanwhile, automotive manufacturers are also working on producing parts with 3D printers which should eventually make bikes more affordable and reliable.