Our favorite Hinckley-based brand has been working late hours in the lab with auto company Bajaj to provide a double whammy of competitors, at least one of which will blast past Royal Enfield's US-ready Metro Hunter 350 (and maybe even Harley's X350, if she makes it over here).
It turns out that the little 350 roadster we were chatting about on April 11 is not one, but two bikes – a scrambler and a neo-retro naked model, both of which will feature the same power platform and debut on July 27th, just over eight weeks away.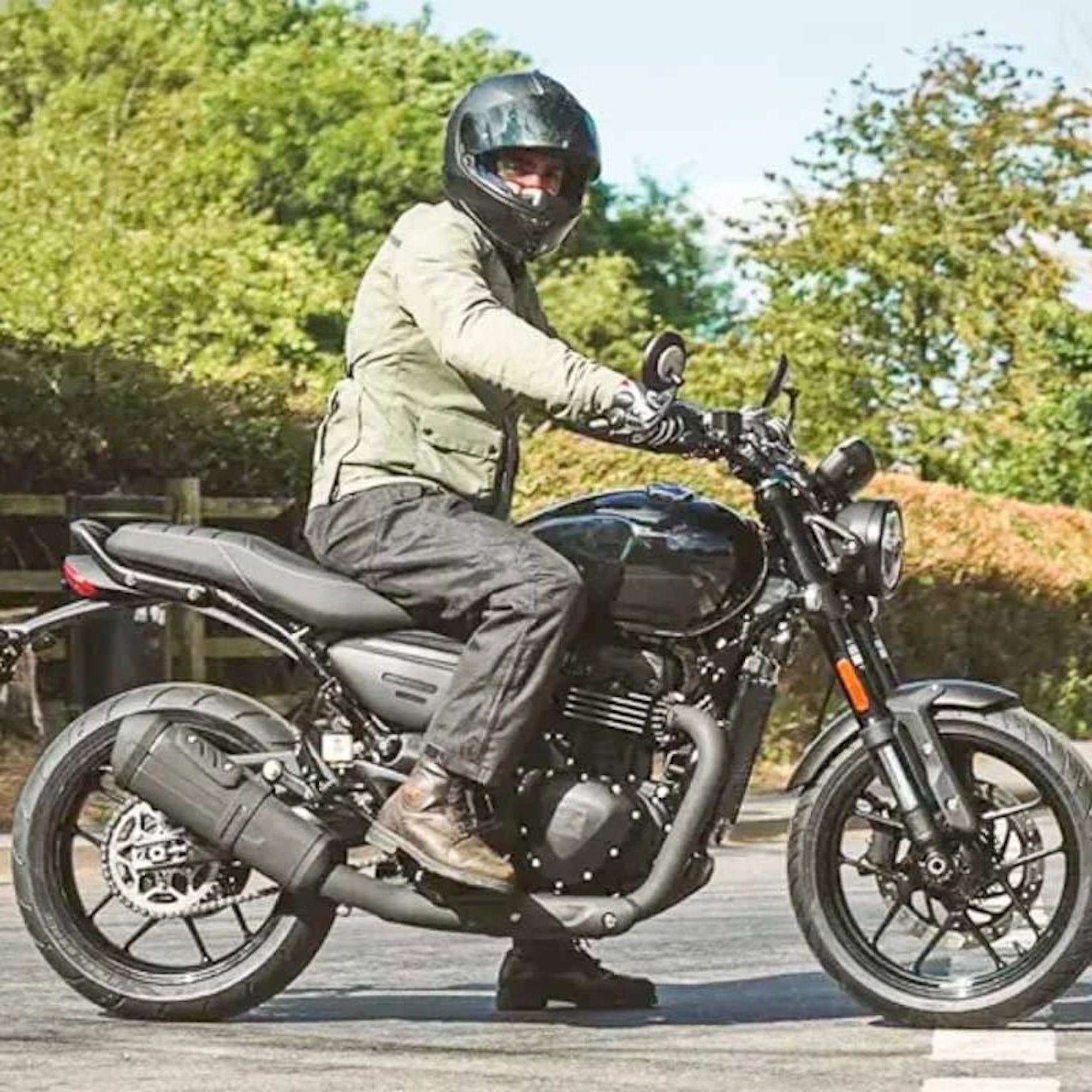 "The motorcycles will be unveiled on June 27, 2023, on Triumph's home ground, most likely near its facility in Hinckley, England, according to the CEO," states coverage from BestElectricVehicle. 
"This will be followed by their release at the end of 2023, and an EICMA 2023 exhibition is also extremely likely. The baby Triumphs are expected to arrive in the United States in early 2024."
Any guesses on what title Triumph will be using for the christening?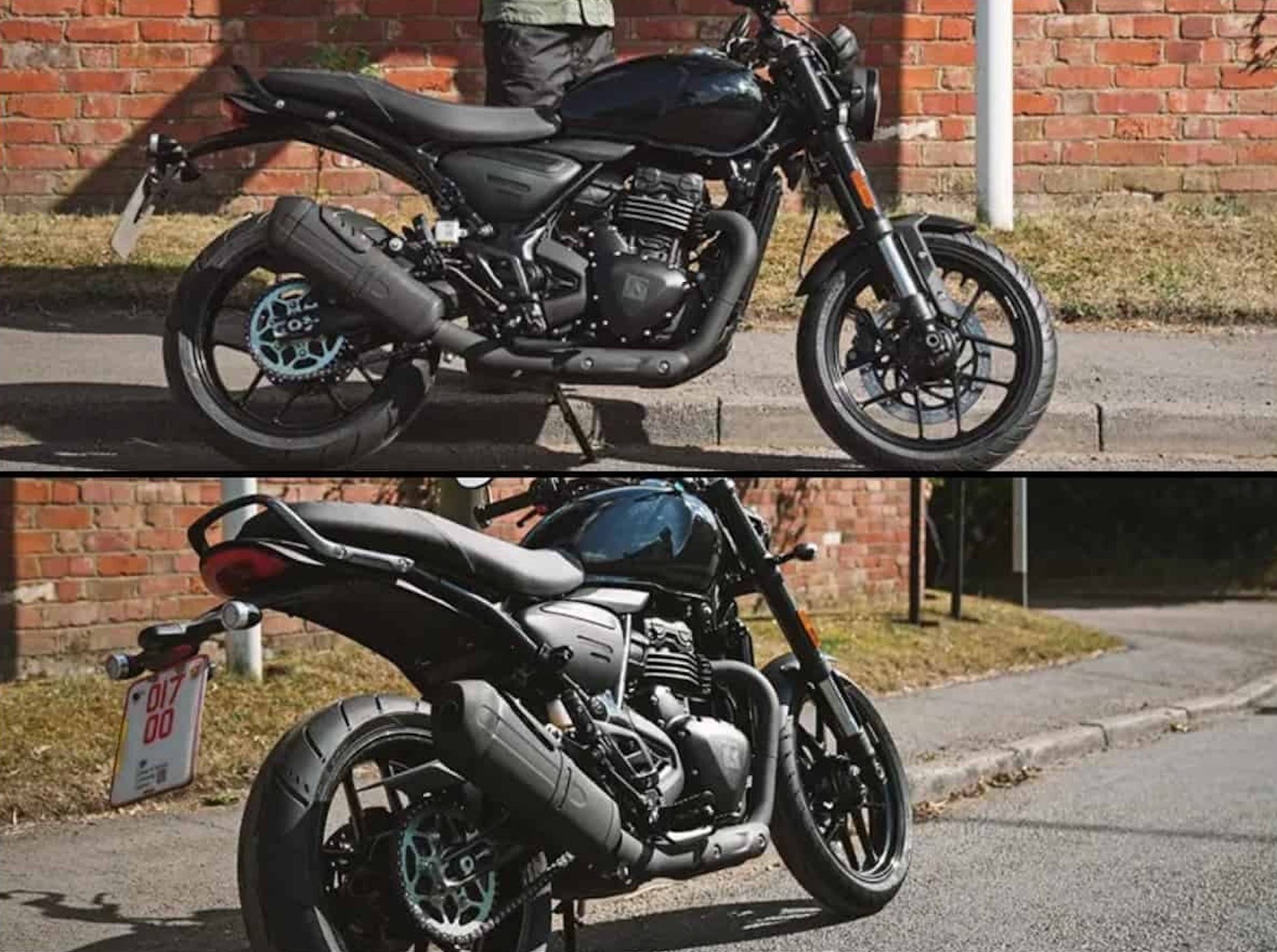 Both the scrambler and the naked will purportedly be additions to the iconic "Street" fleet, evidenced by the Street Twin and Street Scrambler's rebranding to Speed Twin 900 and Scrambler 900 for 2023.
The specs don't look bad, either; expected pony power is projected at 30-35hp, a whole handful more than RE's Hunter 350.
Add in a rear monoshock, some USD forks, and 17-inch rollers clamped by single disc brakes, and you've got yourself a pretty neat package… though we'll have to see how the bikes clock in on weight, heft, and pricepoint before shaking hands on the newest addition to the garage.
How much do you think Triumph will ask for her new scrambler and neo-retro number?