Three drivers appeared in NSW courts this week on charges related to leaving the scenes of crashes that injured two motorcyclists, a pillion and a scooter rider.
One of the drivers remains in jail, the other two are on strict bail conditions.
The accidents happened in April, August and September and the appearances in NSW courts resulted in the matters again being deferred several weeks.
Hit-run 1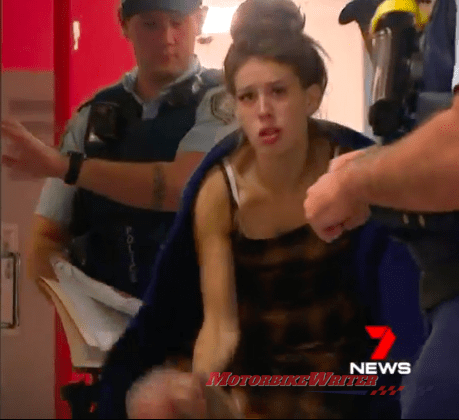 In the first incident in April 2019, Molly Cahill, 22, of Sans Souci, was committed to stand trial after driving her car on the wrong side of the road and crashing into a motorcycle, injuring rider Tony Nissirios, 38, and his female pillion, Sam, 26.
She faces two charges of dangerous driving occasioning grievous bodily harm, negligent driving occasioning grievous bodily harm, failing to stop and render assistance after impact and not keeping left of a dividing line.
Her original bail conditions of a strict curfew, passport confiscation and daily reports to police were expanded when she last appeared.
She has also been ordered not to enter any international points departure, live at a specific address, not take any drugs or alcohol unless prescribed by a doctor and not occupy the driver's seat of any vehicle.
Her hearing was this week adjourned in Sutherland Local Court to now be heard on October 31 at Sydney Downing Centre in Liverpool St.
Hit-run 2
Paul Andrew Brown, 55, remains in jail after appearing in Burwood Local Court this week over charges of failing to stop after colliding with a Vespa scooter rider in Sydney in August.
The Toyota Hilux ute driver was charged with failing to stop and render aid, negligent driving occasioning grievous bodily harm, and not exchange particulars.
The rider of the scooter, a 34-year-old woman, suffered serious injuries.
Officers from the Crash Investigation Unit found Brown's ute parked in North Strathfield about 2.30pm the day after the crash.
After a short foot pursuit, police arrested Brown and took him to Burwood Police Station where he was refused bail.
Brown has now faced Burwood Local Court twice and the matter has been adjourned to November 5 with bail again refused.
Hit-run 3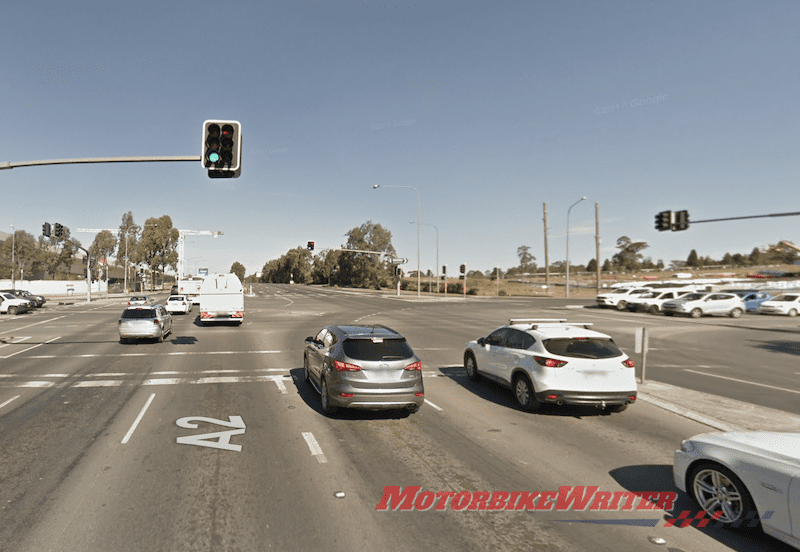 In September, SUV driver Daniel Marjoribanks was charged after allegedly running a red light and hitting a rider at the intersection of Schofields and Windsor roads, Rouse Hill.
"The driver allegedly turned right against the red arrow and struck a motorcycle which was being ridden north through the intersection," police will allege.
The motorcyclist, a 63-year-old man, suffered multiple compound fractures to his right leg and fractured ribs.
Marjoribanks was charged with:
Dangerous driving occasioning grievous bodily harm;
Negligent driving occasioning grievous bodily harm;
Fail to stop and assist after vehicle impact causing grievous bodily harm;
Fail to stop and assist after impact cause injury;
Drive when visiting privileges withdrawn – first offence; and
Not give particulars to injured person.
He was granted bail and appeared again in Blacktown Local Court yesterday where the matter was adjourned for mention on November 22.
Spate of hit-and-runs in courts
Our courts seem to be busy with this worrying spate of hit-and-run crashes leaving motorcyclists injured and dead.
We will continue to follow up on these hit-run incidents, as well as the matter of unlicensed British driver Graham Belcher who has been remanded in custody after an incident last month in which one rider died and another was injured.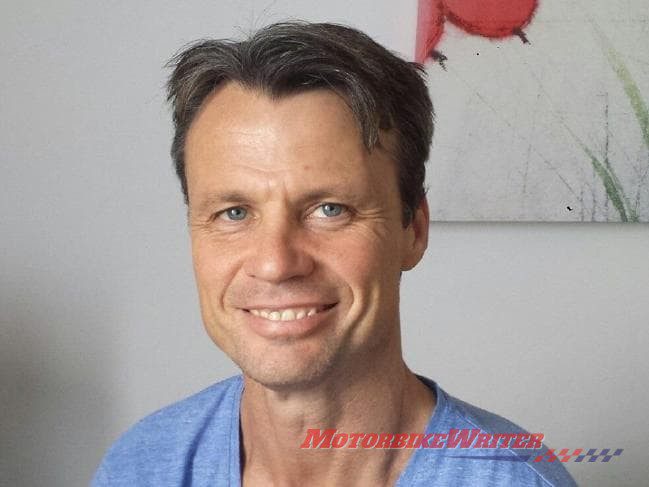 Belcher, 52, was arrested at Brisbane International Airport as he was about to board a flight to Hong Kong.
He appeared in Tweed Heads Local Court charged with an outstanding warrant, as well as:
dangerous driving occasioning death – drive manner dangerous;

fail to stop and assist after vehicle impact causing death;

negligent driving (occasioning death);

cause bodily harm by misconduct in charge of motor vehicle;

drive while licence cancelled;

not give way to vehicle (give way sign/line); and

driver fails/refuses to disclose his identity.
Bail was refused and he was remanded in custody until November 20.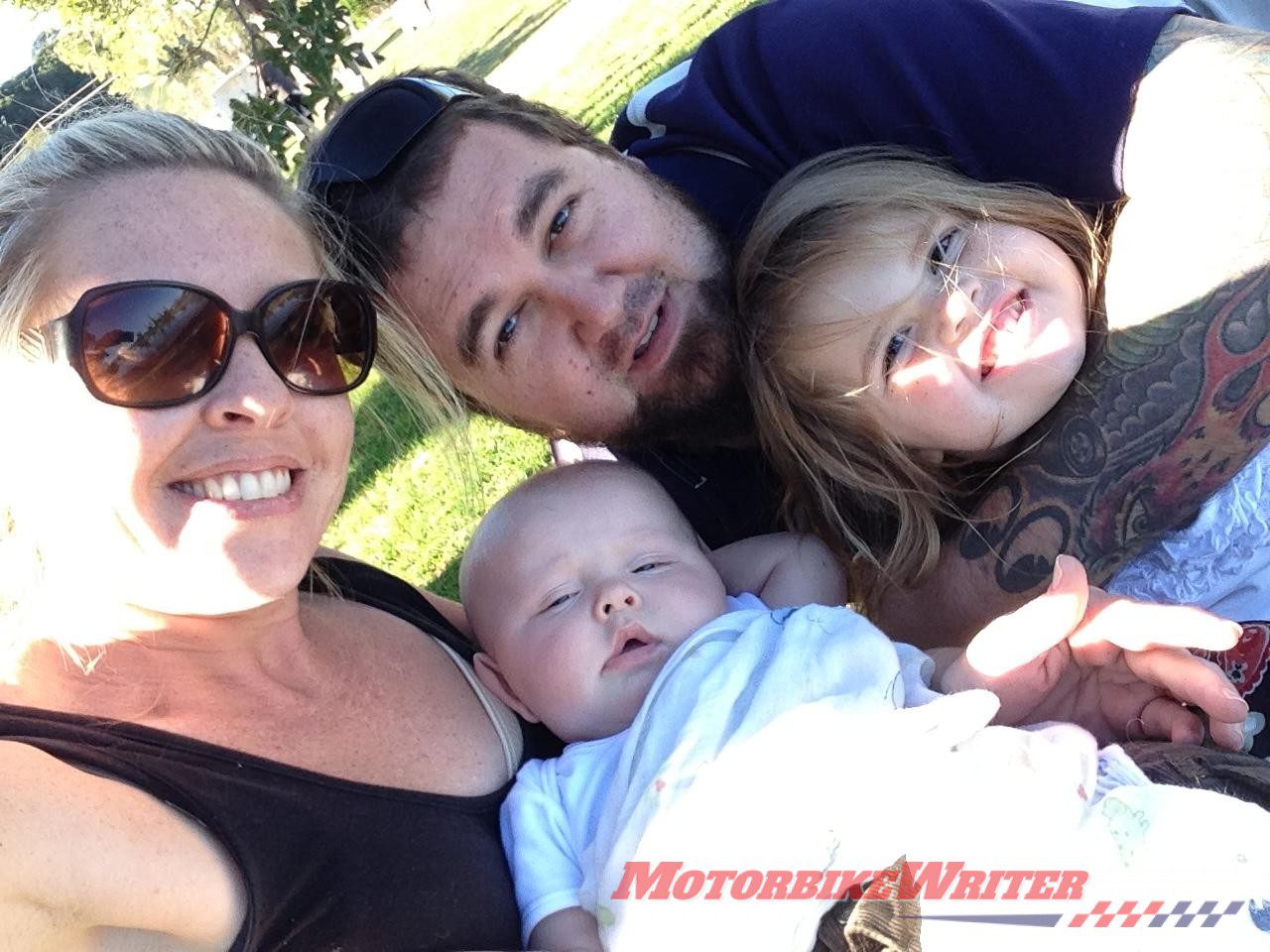 A fundraiser page has been started to raise money for the family of rider Scott Rose, 39, who sadly died in the collision.
You can support the fundraiser by clicking here. So far, more than $17,000 has been raised from 238 donations.