Speed cameras are misused as revenue-raisers rather than road safety aids, says West Australian Police Union president George Tilbury.
It's not a statement that many would disagree with or find surprising, except for the fact that it is the police union making the admission.
George says the deployment of speed cameras is not in rural black spots where most accidents happen in WA, but in high-volume city traffic where more drivers are caught for minor speed infringements.
"Good people within this state often going a couple of kilometres over the speed limit get pinged for speeding," Mr Tilbury is reported as saying.
He has called for more police patrols to catch dangerous motorists and act as a visible warning to other motorists.
The government and police bosses have dismissed his comments as a union ploy to get more police.
That may be the case, except for the fact that governments and police everywhere seem to have the same misguided reliance on speed cameras as both their primary road safety "weapon" and as a revenue-raiser.
Governments are addicted to the multimillion-dollar revenue and would have trouble filling that void in their budget, so we can't see many backing off the use of speed cameras or changing how they are used.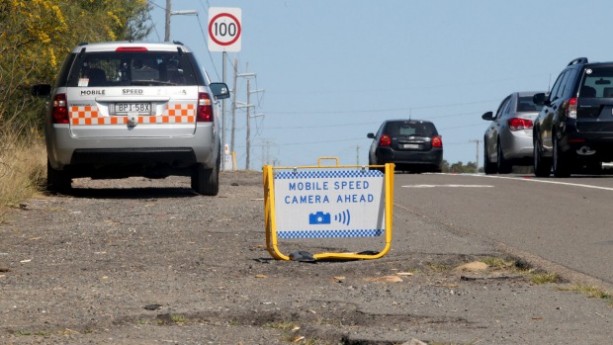 Meanwhile, most opinion polls of motorists show the majority believe speed cameras, especially mobile units, are used as revenue-raisers and that more speed cameras will not necessarily lead to safer roads.
Is it any wonder when many mobile speed cameras are placed on downhill roads, in places where speed zones change, hidden behind bushes, inside unmarked vehicles and even placed in wheelie bins to "trap" motorists?
Those same polls often show few motorists object to a fixed speed camera with good warning signs placed in areas of known black spots. These cameras effectively slow the traffic at that point of danger.
So fixed speed cameras are great road safety tolls, just not as effective revenue-raisers as improperly placed mobile units.
Congratulations to George for speaking the truth and it's about time other police, road safety experts and politicians admitted that speed cameras may be good tools for road safety when used correctly, but they are commonly misused as revenue-raisers.