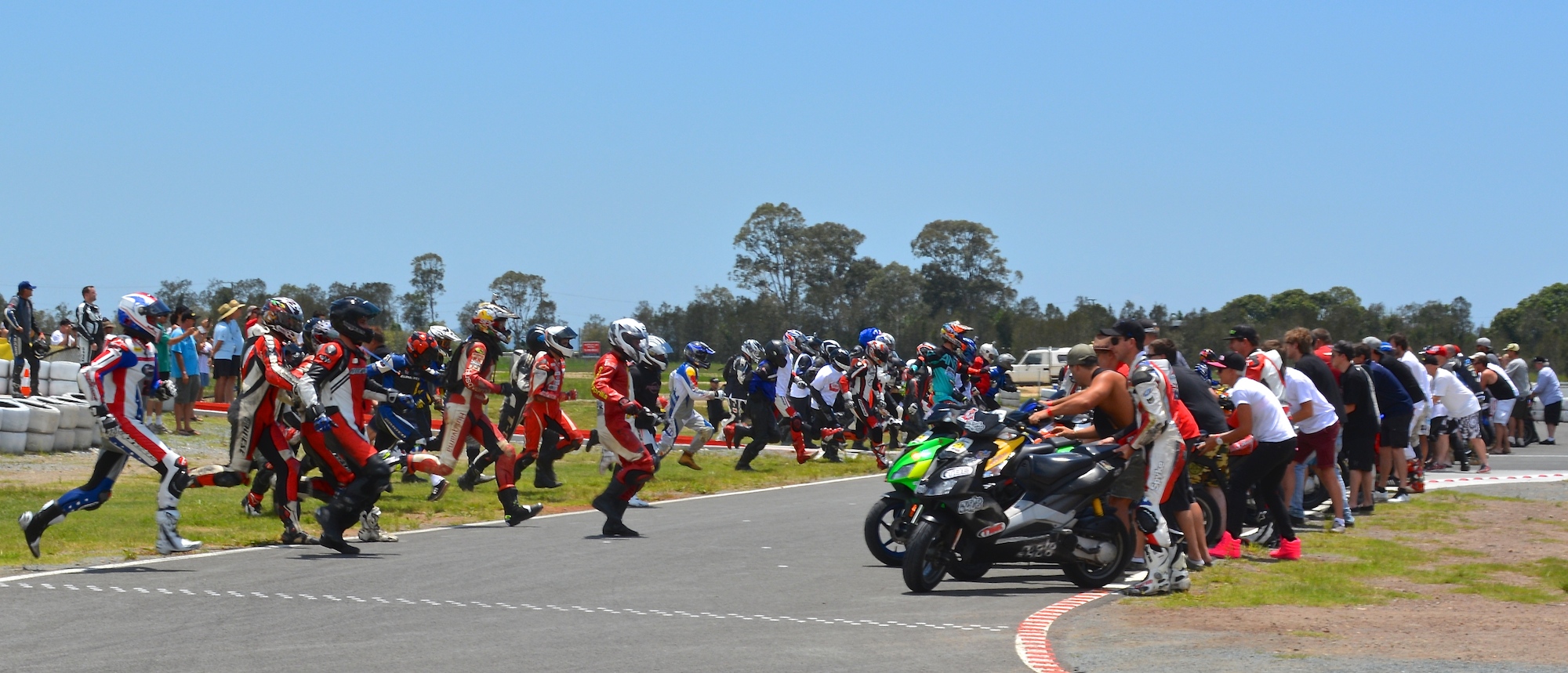 A spectator yelled "go" and the InsureMyRide Le Minz 24-Hour Scooterthon got off to a false start today.
It was all part of the fun as 50 teams took to the Xtreme Karting track on the Gold Coast hinterland  today with entrants including Duff man and Grover from Sesame Street.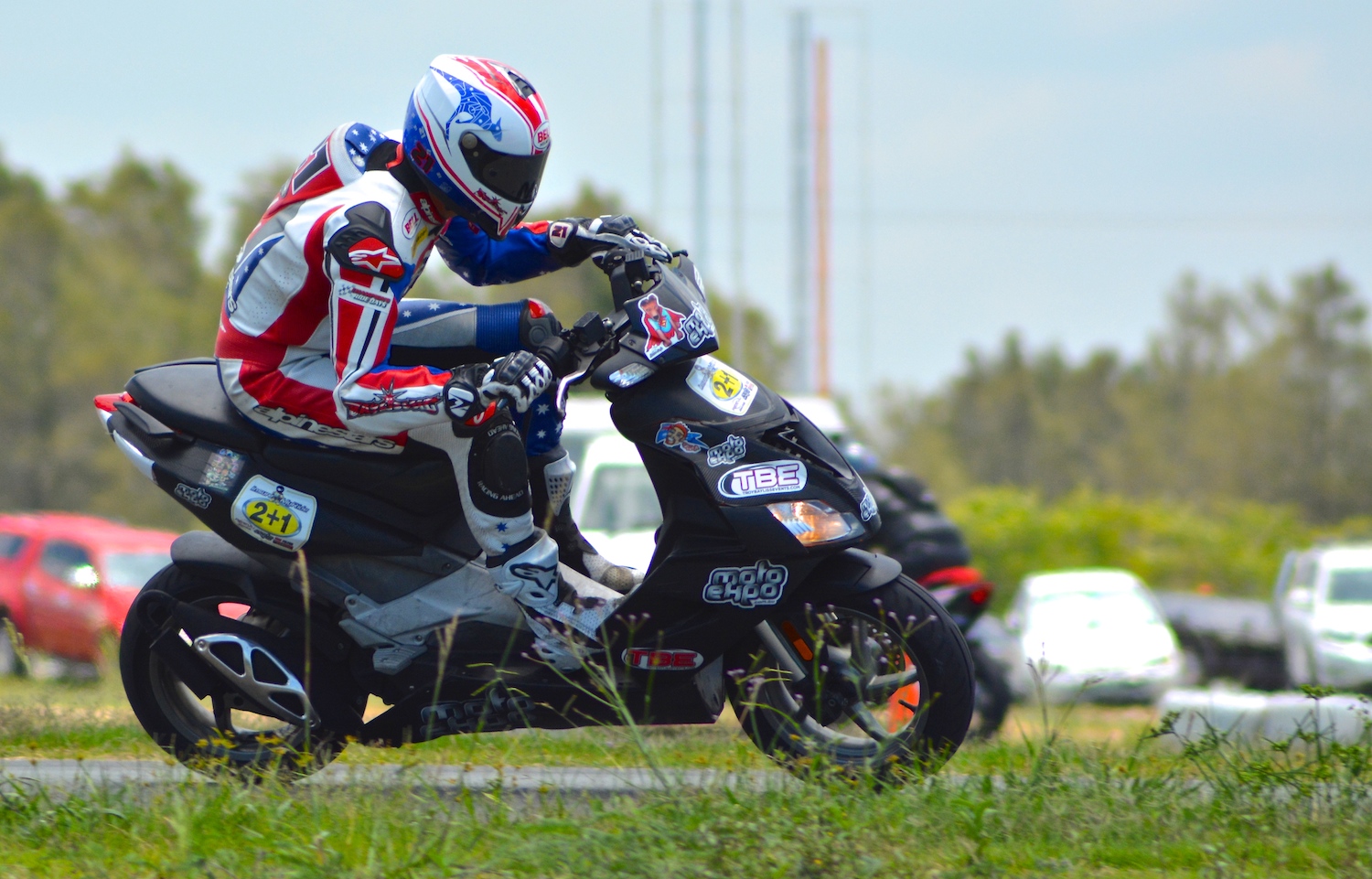 They had to share the limelight with racers such as three-time World Superbike Champion Troy Bayliss, Moto2 racer Ant West, Speedway World Champion Jason Crump and GP winner Garry McCoy.
Having racers in their midst, the competitors soon forgot about the fun and started getting serious. Three even crashed in practice!
The varied mix of racers and riders has resulted in varying styles of cornering – motocross, GP and speedway. It makes a great spectacle and with the race finishing tomorrow at 11am, there is still plenty of time to check it out at 540 Pimpama-Jacobs Well Rd, Pimpama, near Dreamworld.
The event started at 11am with a Le Mans style start where the riders run across the track to their bikes and then take off. It was mayhem, but everyone made it around the first turn.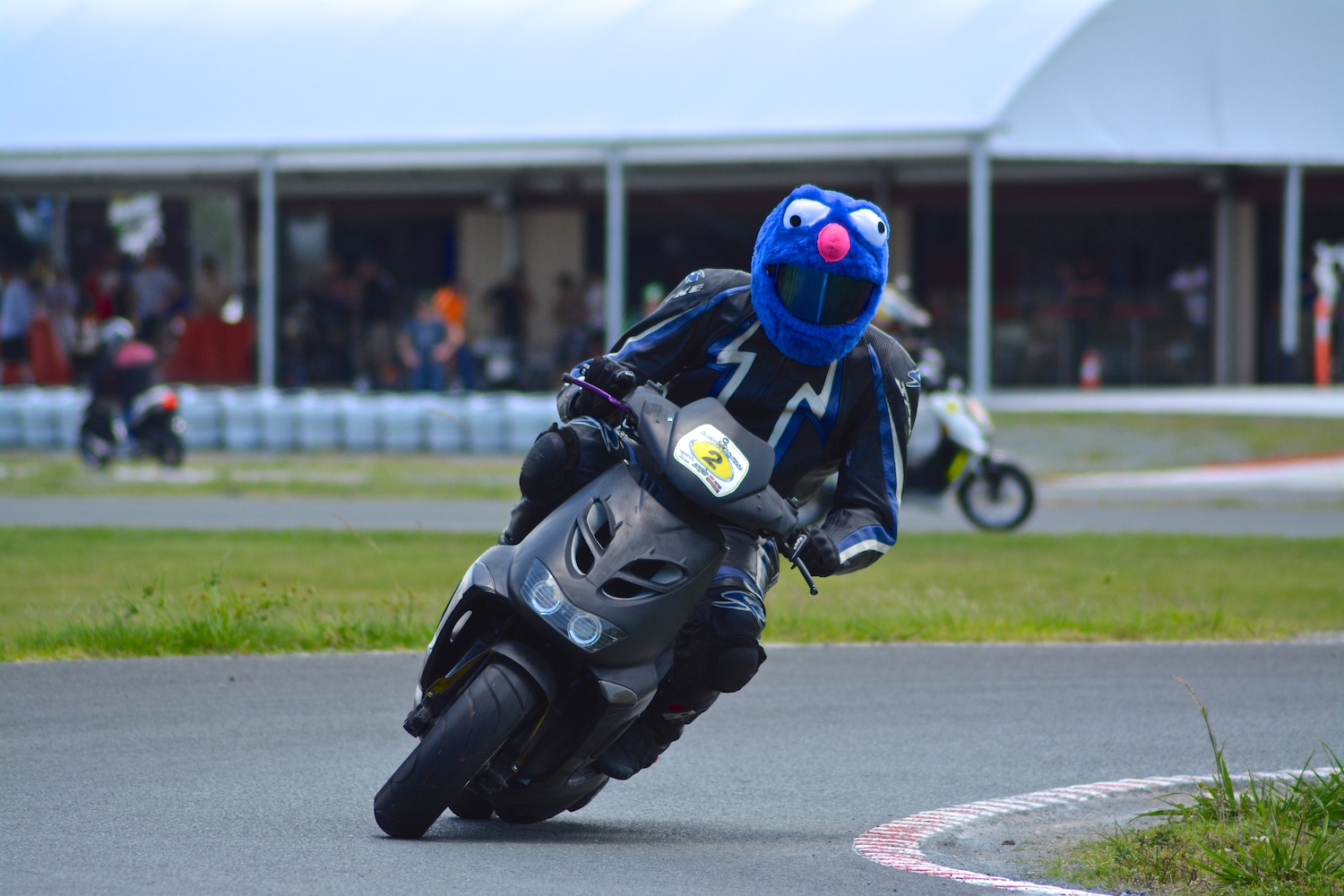 It soon became pretty clear that even though they are all supposed to be stock-standard original 50cc scooters off the showroom floor, some scoots have been tweaked for a few extra km/h in a straight line.
Slow riders have taken to slipstreaming while a few have been seen hanging on to other bikes or grabbing them by the seat and puling them back.
Troy has been run wide on several turns by riders who hadn't seen him looming up behind them, but he still rounds them up after a short grass excursion then gives them a polite thumbs up as he passes them.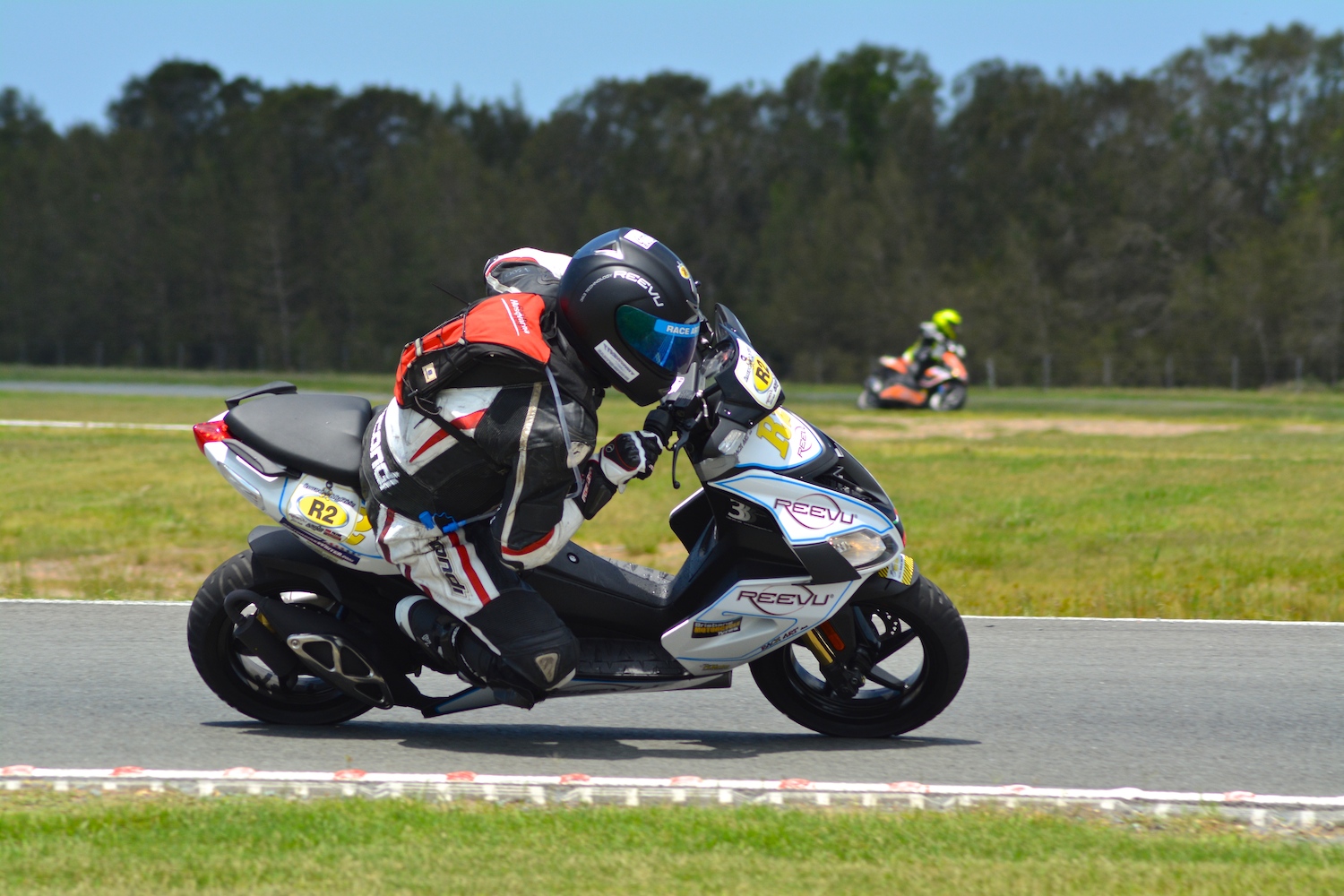 Not everyone is being caught by surprise from behind. Many of the riders are wearing innovative rear-vision Reevu helmets so they can keep an eye on passing traffic.
The helmet company is one of the presenting sponsors of the event and has entered two teams, both of which are currently in the top 10.
Storms threaten to create spectacular mayhem and havoc this evening, but the riders will welcome the cooler temperatures.
It's been so hot and humid one rider retired after vomiting in his helmet from dehydration.
Read my preview story here and stay tuned to my Facebook site for updates. I'll be doing a racing stint with one of the two Reevu bikes tomorrow morning to the finish line at 11am.