Speed. 
Miles of flatland licked up by an engine with solid power, a list of test specs as long as your arm and an adrenaline junkie for a pilot; who doesn't love that combo?
Here on the Bonneville Sale Flats, the Bonneville Motorcycle Speed Trials give more than a few hooners their fix – but not this year. 
In an unfortunate series of events, this season's 2022 Bonneville Motorcycle Speed Trials have been cancelled, with the report from RideApart stating that flooding has taken over the flats, ranging from levels 'between 4 inches (102mm) and 10 inches (254mm) across the full length.'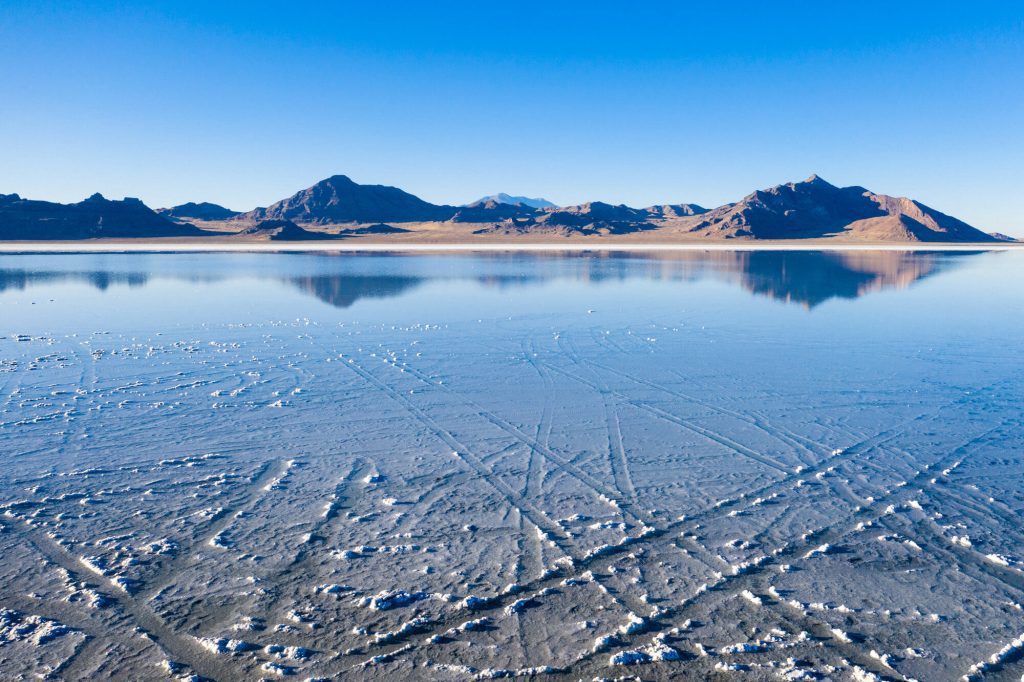 Naturally, the organizers don't want the BMST, FIM Land Speed World Records, and AMA Land Speed Grand Championship to have to deal with adding a set of fins and seadoo ergonomics; as such, organizers will be in contact with the relevant participants to talk 'refund options, rollovers to the 2023 event, and of course continued support of the event via donations.'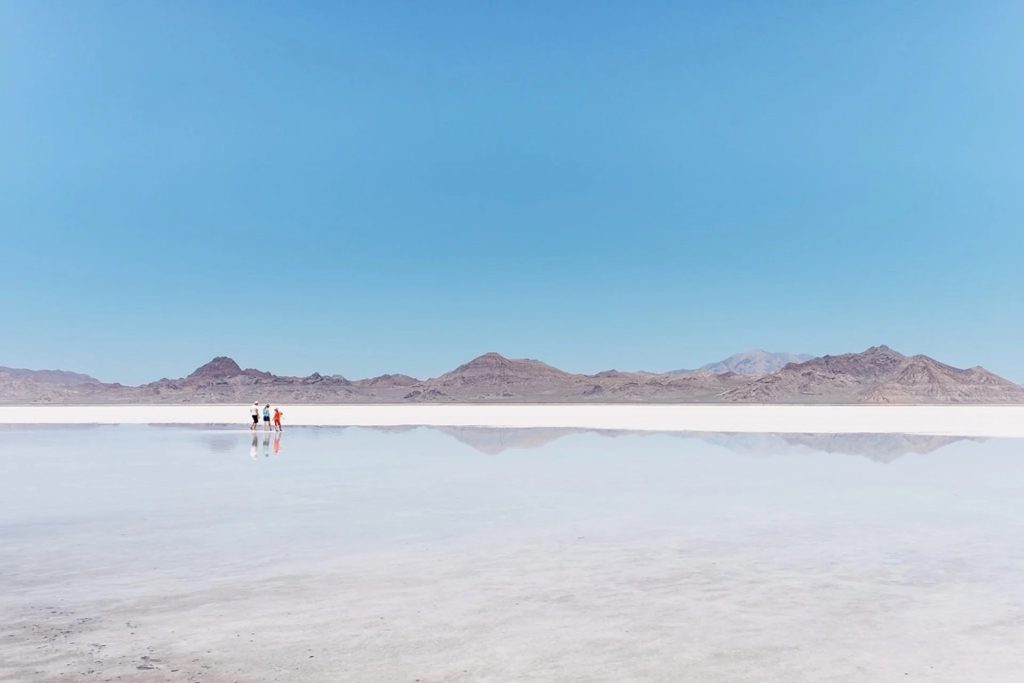 "Since the storms hit, there has been less than a 0.75-inch (19mm) decrease in the water level across the track—which means there's no chance it will be dry enough for track preparations and operations to take place," states the report. 
"We are all disappointed that we are forced to cancel; like you, we have spent a year plus preparing for this event and investing in improvements," adds event director and owner Delvene Reber in a statement. 
"This year we were implementing racer driven improvements that include new flagging, course line improvements, and other racer driven updates."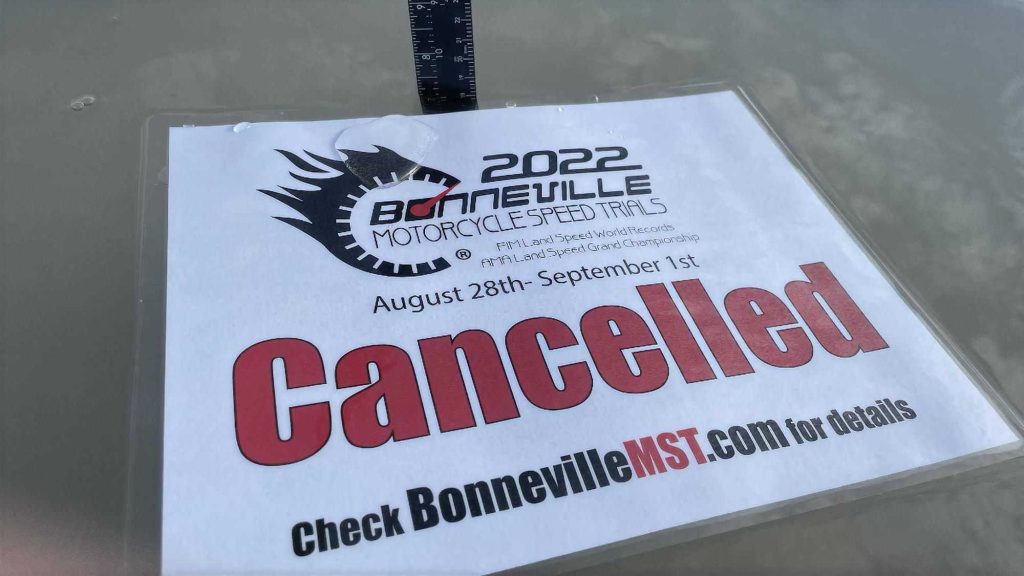 Looking forward to your speed fix?
Be sure to mark down August 26 through 21, 2023 on your calendars for next year's Bonneville Motorcycle Speed Trials; until then, subscribe to our newsletter to stay up to date on the best of the latest, drop a comment below letting us know what you think, and as ever – stay safe on the twisties.