An S 1000 RR Naked Dream Come True
The 2021 model reveal train is seemingly endless right now, which is fine with me because it gives me more motorcycles for me to get excited for and share updates about. This time around the track, the BMW S 1000 R is coming to our feeds with a ton of new updates for the 2021 model year.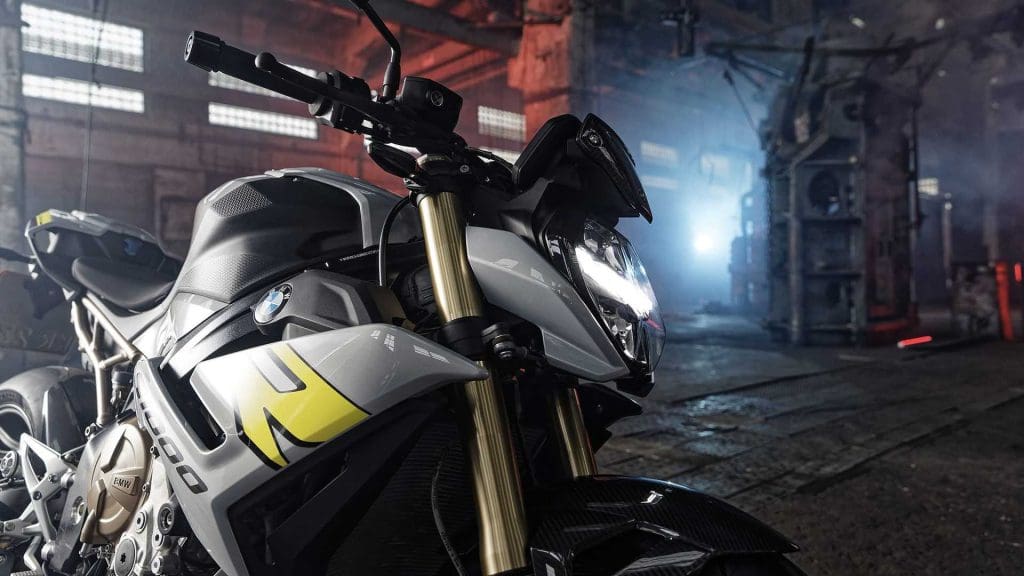 The 2021 S 1000 R sees some big changes, both visually and technically. On the visual side, BMW decided to ditch the asymmetrical headlight design found in the older models and opt for a single LED light to presumably cater to a wider audience. The older 'oddball' headlight styling found on the previous S 1000 RR and S 1000 R generations don't appeal to everyone, so BMW aims to bring these bikes to wider audiences with the new and updated symmetrical headlight assembly. Beyond the front end, the side paneling and belly pan get a more aggressive update as well.
On the technical side, the new S 1000 R borrows the entire frame, swing arm, and engine from the new S 1000 RR superbike resulting in a lightweight naked hypersport tipping the scales at 438 lb, a whole 14 lb lighter than last year. BMW is claiming that this new S 1000 R is the lightest bike in its class thanks to these updates.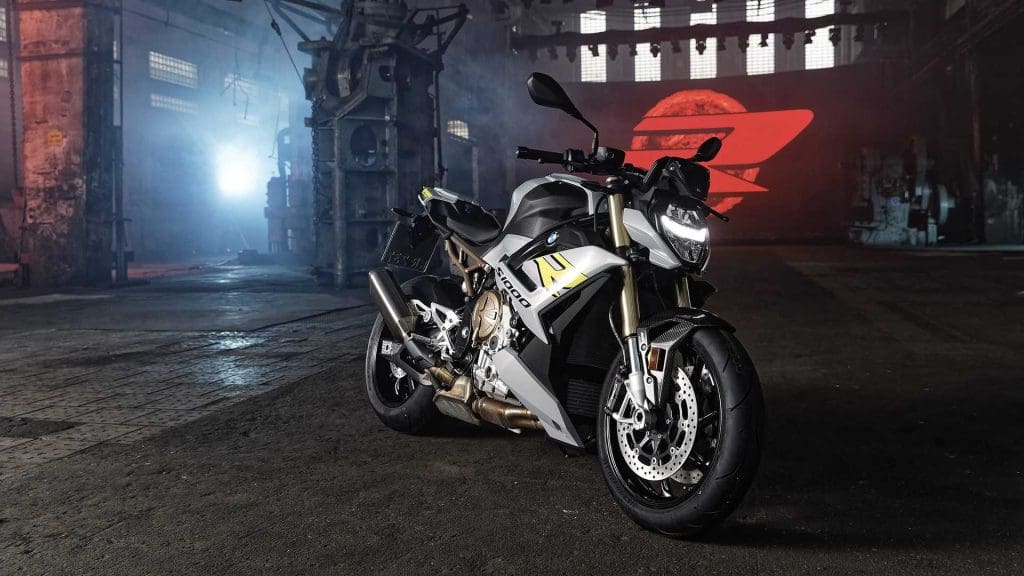 The engine that has been brought over from the RR sportbike is a Euro 5 compliant (can I stop stating this now? It's 2021. They're all Euro 5..) 999cc inline-four capable of producing 165 horsepower and 84 lb-ft of torque.
Similar to the new Panigale and SuperSport from Ducati, this motorcycle also gets some tech upgrades with its new 6-axis inertial measurement system that is designated the task of controlling the ABS, cornering control, anti-wheelie, and the likes.
The pricing for this new naked has yet to be announced from BMW; more on that in the coming weeks.