Hailing from a headquarters in Saskatoon, Sasaktechewan, Canada, Biktrix was founded in 2014 by Roshan Thomas, an avid vintage motorcycle restoration hobbyist. He was looking for an easier way to commute to and from work than being stuck in traffic in his car, or having to deal with constantly adjusting the carburetor on whichever vintage bike he was currently riding.
With a Kickstarter campaign in 2014, the Juggernaut Classic 750W mid-drive electric bike was funded within a day, and the campaign allowed Roshan to turn Biktrix from a one-man conversion shop into a full online direct-to-consumer business, with over 20 employees. One of the core tenets about Biktrix, with a history in vintage motorcycles, is that each and every eBike that Biktrix sells is both hand assembled, and highly customizable to each client's specifications.
Important note: Due to Biktrix's extensive customization options, we're focusing on the main models in the 2021 lineup, some of which may contain subcategories of bikes in different trim levels.
Biktrix Juggernaut Duo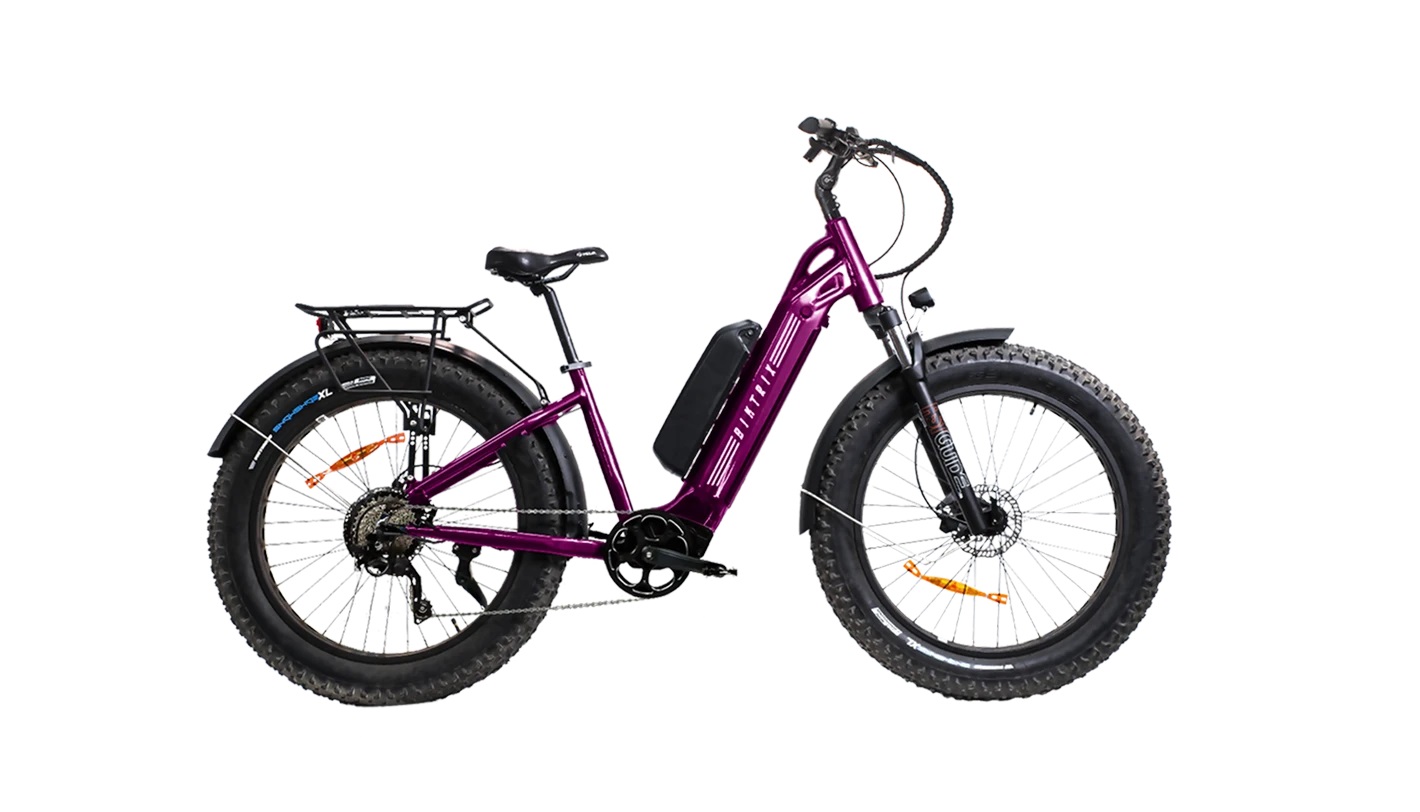 The Biktrix Juggernaut Duo is a highly customizable eBike whose main feature lies in its title, namely dual batteries, or Duo. Spread across three slightly different setup styles and three shared frames, there really is a Juggernaut Duo for every rider. It is also important to note that all Juggernaut Duo's come with wide "fat" tires for both on-road and off-road use.
The most basic, the Hub Duo 750W provides both a step-over and step-thru model, and comes standard with one 48 V, 17.5 Ah battery. The 750 W hub motor provides up to 85 Nm of torque, and can propel the bike in pedal assist or throttle modes to 20 MPH, with a range of up to 50 miles in pedal assist mode.
The mid-range model is the Classic Duo 750W, available as step-over and step-thru. Using all the same running gear as the Hub Duo except the motor, the major difference is that the Classic uses a mid-mount motor on the pedal crank. This provides a more immediate torque (up to 120 Nm) and accelerates slightly faster than the Hub Duo.
The top of the line Juggernaut Duo is the Ultra Duo 1000W. Using the same layout as the Classic, and available in step-over and step-thru, the Ultra features a 1000W motor to provide 160 Nm of torque and an available top speed of 35 MPH.
All three of the Juggernaut Duo models can have the optional range extender battery fitted, which comes in three sizes, all at 52 V. The L battery has 14.5 Ah, the XL has 17.5 Ah, and the XXL has 21.5 Ah. When combined the standard battery and the XXL battery can give the Duo a total range of 200 miles on pedal assist.
Biktrix Juggernaut Classic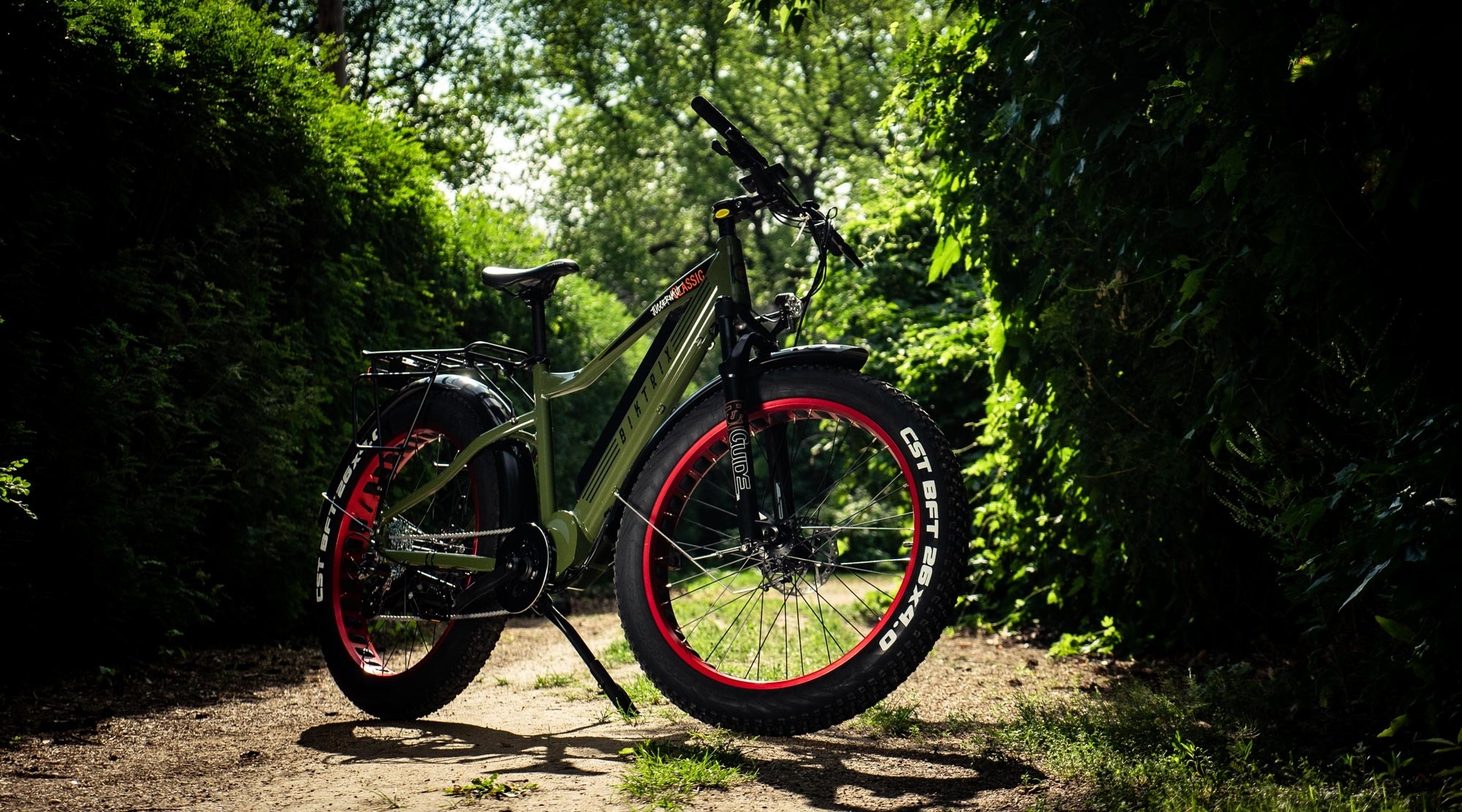 As Biktrix themselves state, the Juggernaut Classic is "the classic entry-level fat tire electric mountain bike." Featuring a 750 W mid-mount pedal crank motor, three battery options are available, 48 V 17.5 Ah for 50 miles range, 48 V 21 Ah for 60 miles range, or 52 V 17.5 Ah for 55 miles range but more immediate torque.
Like most Biktrix eBikes, the Classic is highly customizable, but in base spec, it features front suspension, easy to read information display, disc brakes, and a pannier/saddlebag rack fitted as standard. With an 8-speed Sunrace derailleur, no gravel trail, hill, or urban jungle is too much for the Classic to power through.
Biktrix Juggernaut Ultra FS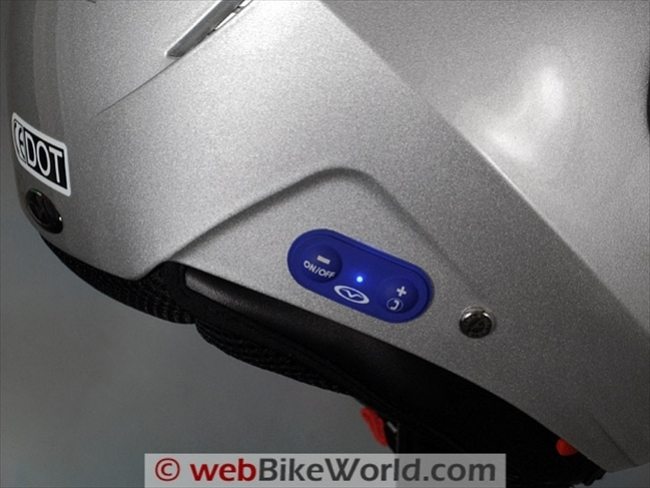 If the Juggernaut Classic above is the entry level, the Juggernaut Ultra FS is the full meal deal top of the line mountain bike from Biktrix. The mid-mount motor is the legendarily reliable Bafang G510 motor with 1,500 W of peak power and over 160 Nm of torque. Three battery options are available, 48 V 17.5 Ah for 50 miles range, 48 V 21 Ah for 60 miles range, or 52 V 17.5 Ah for 55 miles range but more immediate torque.
The Ultra FS features two major items that make it top of the line. The first is in the name, as FS stands for Full Suspension, giving you both front and rear suspension. The second item that puts it in its own class is that the front suspension is set up like a motocross motorcycle, in a configuration known as an inverted fork, so it can take the biggest, harshest bumps and not be fazed. With an SRAM 11-speed derailleur out back, this is a bike that, while competent on pavement, is meant to spend its life getting dirty.
Biktrix Juggernaut Ultra FS Pro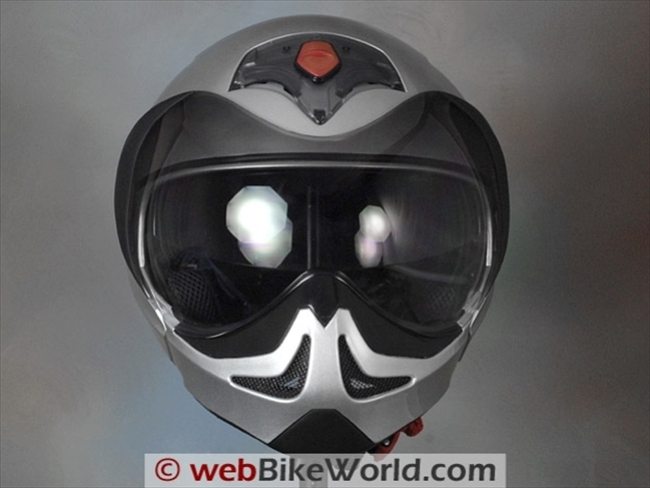 All new for 2021, in fact not even being delivered until July of 2021, the Ultra FS Pro is the ultimate evolution of the ultimate version of the Biktrix mountain bike range. Not changed is the motor, the reliable and durable Bafang G150, nor are the battery options changed.
What is changed, however, are the brakes and the suspension. Featuring fully hydraulic calipers on disc brakes, the stopping power of the Ultra FS Pro is raised to that of a full on motorcycle. As well, the rear suspension has been reworked, with a new coil-over-damper system that smooths out bumps and knocks better than with its younger brother, the Ultra FS.
Biktrix Juggernaut Ultra Beast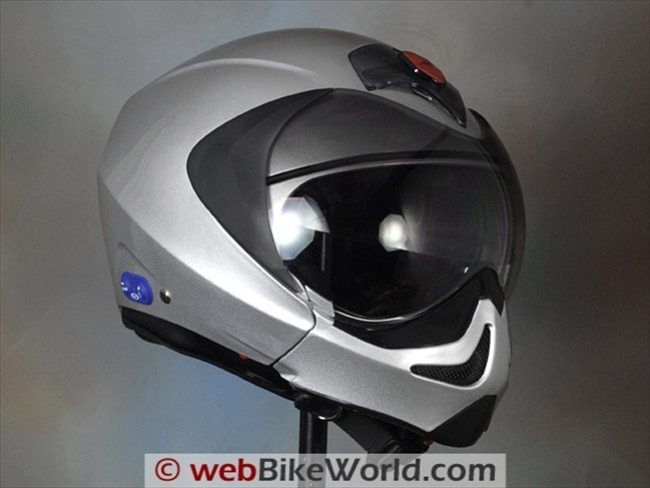 This bike is exactly what it says on the label. The Ultra Beast is the monster that is built and designed to never see a millimeter of pavement. Included dual batteries, inverted front fork suspension, coil-over-damper rear sprung suspension, 1,500 W motor with reduction gearing, and almost 5 inch wide extra-fat tires. This thing eats mountain trails for breakfast.
With dual batteries as standard, the Beast has a range of well over 140 miles if using pedal assist. On throttle alone, it will still get you up to 100 miles. A top-spec SRAM NX 11-speed derailleur gives you the ultimate options for the hill or trail you are tackling, and a fully integrated headlight, tail light, and full color LCD display allow you to travel even in the early morning and late evenings.
Biktrix Stunner LT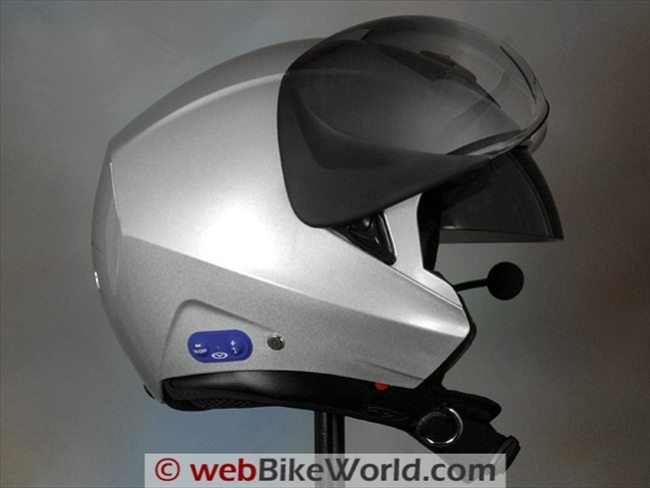 The Biktrix Stunner LT is first and foremost designed to be one of the most comfortable city cruise eBikes out there. It comes in three different frame and wheel sizes, to fit everyone from the shortest riders at 4'8" to the tallest at 6'6". All three sizes feature a 750W rear hub motor, integrated headlight and tail light, a cargo rack, and a removable 48 V 17.5 Ah battery.
Where the comfort comes into the equation is with the wide and subtly sprung cruising seat. It can be raised on the seat upright to allow for pedal assist riding, or slid all the way down so that the Stunner can be used more as an electric scooter. Fat tires are also standard to allow for bump dampening, in conjunction with the front suspension, to make the ride as smooth as possible.
Biktrix Stunner X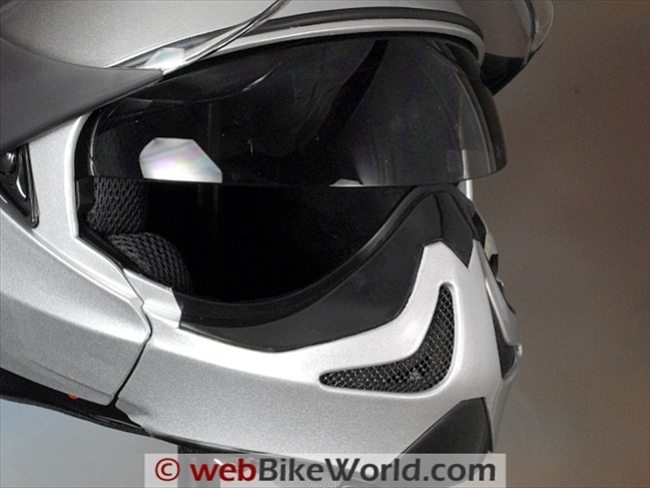 The Biktrix Stunner X is positioned in an interesting point of the eBike market. Based on the Stunner LT, it still keeps all the in-city comfort and style, but the X in its name means it is also able to explore off-road.
This is managed by moving the motor to the mid-mount position on the pedal crank, keeping the 750 W rating, but delivering up to 120 Nm of torque to get through the tougher terrain found off-road. A more compact LCD display shows only vital information as you tackle trails, and the front suspension is beefed up with 80mm of travel to be able to handle both the road and the trail equally well.
Biktrix Stunner Step-Thru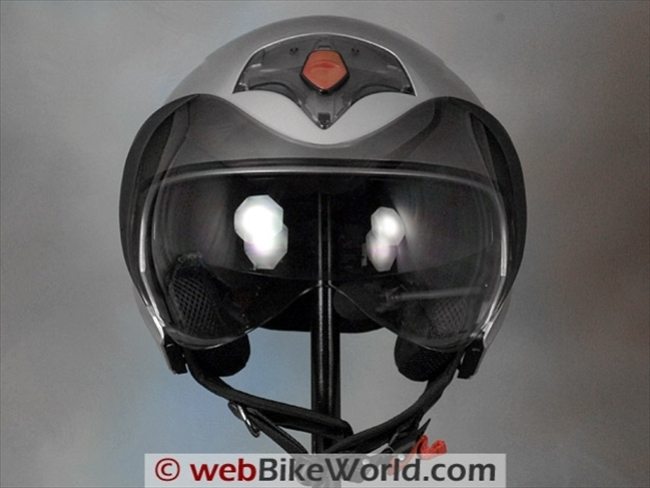 The Biktrix Stunner Step-Thru is one of the newest eBikes for 2021, meshing both functionality and neo-retro style into a highly utilitarian and comfortable cruiser. The laid back frame, standard riding position, relaxed drawn-back handlebars, and easy mounting and dismounting all amount to a bike that works with you to make your travels easy and comfortable.
Featuring a mid-mount 750 W motor on the pedal crank, and with three available battery options for varying ranges, the Stunner Step-Thru can cruise at up to 20 MPH on electric throttle for 37 miles. With pedal assist, it can easily breach 40 miles on a single charge. The full color LCD display is readable both day and night, and standard rack and fender lets you attach pannier lockers, saddlebags, or even tie down what you need for your travels.
Biktrix Stunner Step-Over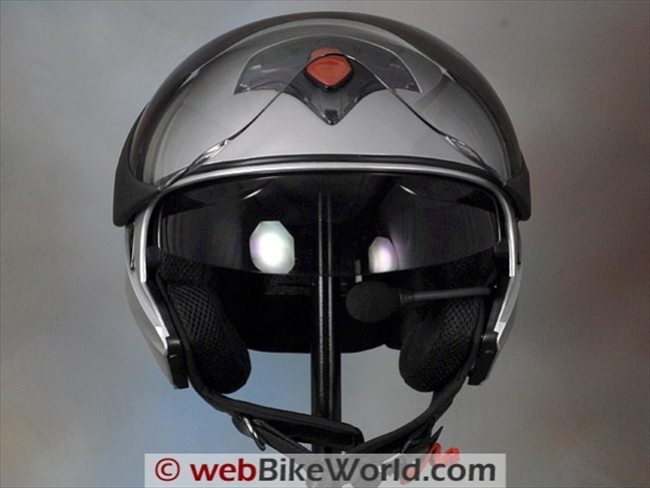 Taking a page from the motorcycle world, Biktrix looked at the shape of the most classic American cruisers from Harley-Davidson and Indian, and noticed that they always have a certain flowing downward curve to the design. Enter the Stunner Step-Over, which integrates that same downwards gentle curve to fully embrace the cruiser style of eBike for the neo-retro crowd.
Using all the same running gear as the Stunner Step-Thru, the Step-Over is for those that want to commute or travel in timeless style. Also like the Step-Thru, the Step-Over features K-Rad tires, which are lined on the inside with DuPont Kevlar fabric to resist punctures that would put a damper on the fun day you are having out on your bike. Combining timeless motorcycle style into the emerging cruiser eBike segment is an inspired decision from Biktrix.
Biktrix Swift Lite Step-Thru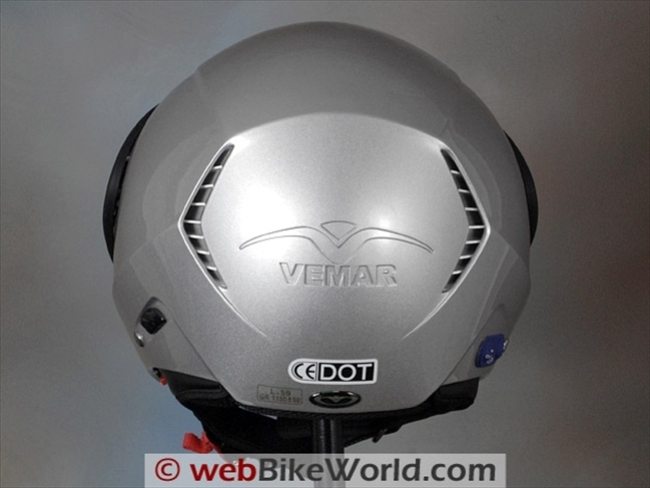 Loving the technology and power of Biktrix bikes, but looking for an entry-level commuter? The Swift Lite is the answer. With a quick-charging 36 V 10.4 Ah battery giving you up to 20 miles of range, and a 350W rear hub motor mated with a Shimano Tourney 6-speed derailleur, a calm and easy commute at up to 15 MPH is achievable.
The Swift Lite puts all the items you need for a commute onto the bike, and removes all the extra things you don't need to offer the most affordable bike in Biktrix's range. The front handlebar upright hides a monoshock to absorb bumps on the road, and the included rack and fender is perfect for tying down your daily necessities. Comfortable and durable, the Swift Lite is meant to tackle the Monday to Friday commute without issue.
Biktrix Swift Step-Over

There is a principle in engineering and design circles that reinforces the basics of any project, namely the K.I.S.S. principle. It stands for "Keep It Stupidly Simple." The Swift Step-Over is Biktrix's result of applying that principle. Using a 500 W rear hub motor with a 48 V, 17.5 Ah removable battery, a simple easy-to-read LCD display, and 27 inch commuter tires, you have everything you need for a commute, and nothing you don't.
The integrated LED headlight and tail light keep you visible at all times of day and night, and the Shimano 7-speed derailleur keeps you going at up to 20 MPH. An optional extra range battery will give you over 60 miles per charge, but the standard one gives you up to 50 with pedal assist. The K.I.S.S. principle is also applied in the sense that Biktrix engineered the Swift Step-Over to require little, if any, maintenance. Check the tire pressures, check the battery charge, set your pedal assist level, and off you go!
Biktrix Swift Step-Thru
The top of the range for the Swift line, the Swift Step-Thru is the ultimate commuter eBike. With an up-to-1,000 W rear hub motor, programmable to emulate either a 500 W or 750 W, and a standard 48 V 17.5 Ah battery that has two upgrade options for more range or more torque, the Swift Step-Thru is fully customizable to each customer's preferences.
The newest version of Biktrix's full color TFT LCD is featured on the bike, easily readable in both day and night situations. An extra plush, sprung seat keeps you comfortable, a Shimano 7-speed derailleur keeps you going, and Suntour front suspension keeps the bumps away. A frame-included rear cargo rack is the perfect place to put your essential cargo, and up to 60 miles of pedal assist is more than enough for most commutes!
Biktrix Kutty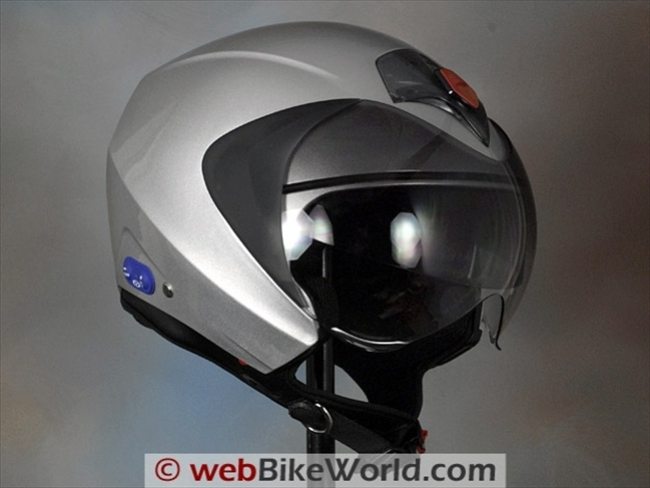 Ever wanted to have an on-road/off-road eBike that is both useful for the weekday commute and weekend fun times, but was compact and portable? The Biktrix Kutty folding eBike is the answer you're looking for in 2021. With a powerful 750 W rear hub motor powered by a removable 48 V 17.5 Ah battery, the little folder can get over 50 miles on pedal assist power.
What really sets it apart from the competition is the inclusion of 4 inch wide fat tires, working with a full front suspension. On the road and commute, bumps and pebbles are no challenge at all. On the weekends, these tires provide superb grip on gravel and dirt, letting you conquer the trail on Sunday to talk about it in the office on Monday. And when folded, it will even fit comfortably under your desk where you can charge it back up for the ride home!
Biktrix Moto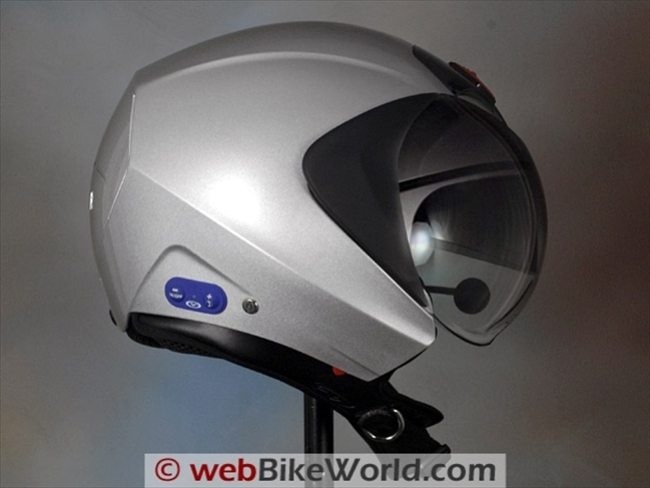 One of the newest 2021 offerings from Biktrix, the Moto fills a gap that many didn't even know existed in the eBike market. Designed and built to the specifications and appearance of a moped, the 750W geared rear hub motor and optional dual batteries will get you up to 100 or more miles on pedal assist.
Featuring a comfortable motocross-style seat, twist-and-go throttle, and all the lights, running gear, and suspension that a moped needs, the Moto is the electric version that no one in the moped crowd saw coming. However, by being affordable, durable, and using purely electric power, cruising for hours on the back roads at 20 MPH is completely possible!
Biktrix Skycap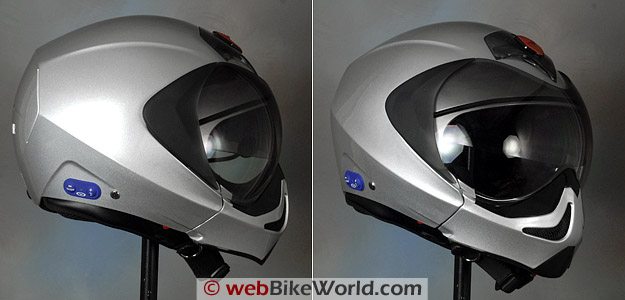 An emerging sector in 2021 that eBikes have made possible is the cargo bike, heavy duty eBikes that can haul amazing amounts of stuff due to the torque available in the low-end that electric motors provide. The Biktrix Skycap features a grunty 750W Bafang rear hub motor powered by a 48 V, 17.5 Ah battery.
Where the Skycap shines is in its extended cargo rack, beefed up aluminum step-thru frame, and total payload capacity of 380 lbs. Integrated headlight and taillights allow you to carry your cargo whenever, and the 8-speed Shimano derailleur allows for the optimal gear to be chosen for the most torque when you need it. The center mounted kickstand, which features two stabilizing feet, allows you to keep the bike upright when loading or unloading cargo.