The 2016 Grand Prix motorcycle racing season is entering an exciting stage, with eight winners in 14 races and four more races to go, including the Australian MotoGP later this month (October 21-23, 2016).
In this, the 68th FIM Road Racing World Championship, Jorge Lorenzo is currently the defending champion, he won his third MotoGP title in 2015 and fifth overall Championship title that same year. This year, as always, the MotoGP Championship has been a betting extravaganza for fans of the sport around the world, and the wagering frenzy continues to heat up as the next race draws near and a champion comes closer to being crowned.
Only Four Races to Go
Since 1949, the FIM Road Racing World Championship Grand Prix is the top class of motorcycle road racing. The championship is separated into 3 classes: MotoGP, Moto2, and Moto3, although each of the classes use four-stroke engines, and, in 2012, the engine capacity for MotoGP increased from 800 cc to 1,000 cc. Four races remain in this year's motoGP Championship season, which began back in March 2016: the Motul Japanese Grand Prix (16 October), the Michelin Australian Grand Prix (23 October), the Shell Malaysian Grand Prix (30 October), and the Valencian Community Motorcycle Grand Prix (13 November).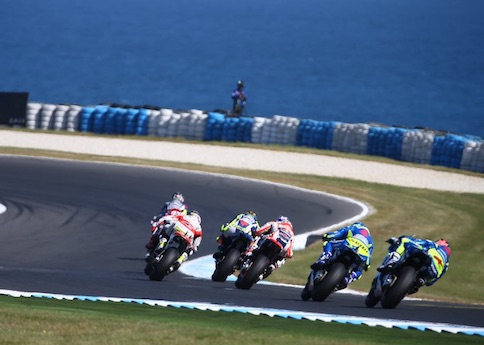 Since March, this season has broken numerous records. Four competitors won their very first races, a record number of first-time winners in a MotoGP season. In eight different consecutive races, which took place between May and September, eight different racers won; the previous highest number of successive races won by different riders was seven. The eight winning riders were defending champion Lorenzo, Valentino Rossi, Jack Miller, Marc Marquez, Andrea Iannone, Cal Crutchlow, Maverick Viñales, and Dani Pedrosa.
William Hill: For Great MotoGP Betting
Fans of motor racing in general and of MotoGP Championship racing in particular turn to William Hill for the best wagering opportunities and a great way to place a wager or two on the outcome of individual races or the season's ultimate champion rider. This year, as always, William Hill is giving great MotoGP Championship betting odds, and the three favourites to win according to William Hill Odds are Marc Marquez (1/50), Valentino Rossi (11/1), and Jorge Lorenzo (33/1).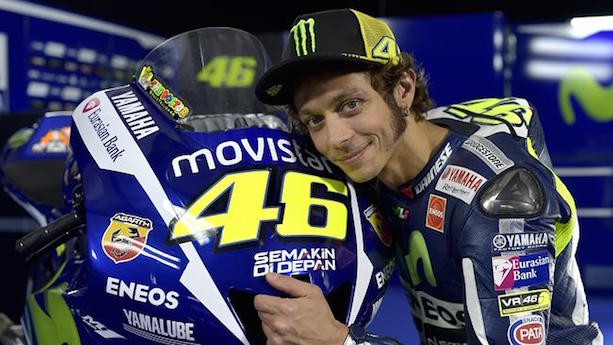 Marc Marquez, the clear front runner, will have his first opportunity to win the championship in Japan, though it would be a challenge for him to win so soon. This would be his fifth world championship in seven years, and he is currently looking at a 52-point lead over Valentino Rossi and a 66-point lead over Jorge Lorenzo. Marquez has won four of the races this season, compared with three wins for Lorenzo and two wins for Rossi.
To wrap up the championship in Japan, Marquez would have to increase his lead to 76 points over the second-place rival, which, while possible, is unlikely to happen. More probable is the chance of Marquez taking the title in Australia at the following race.