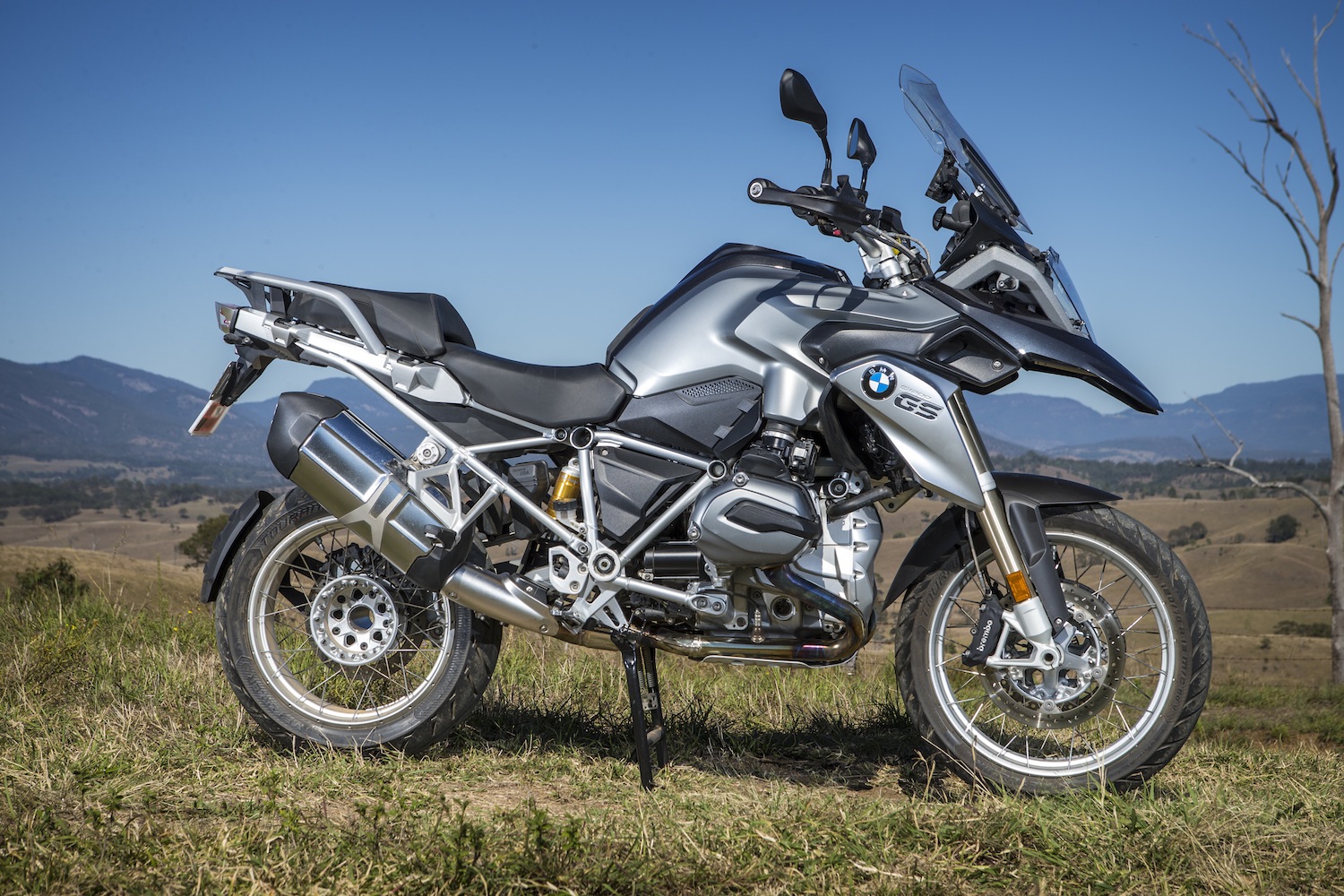 Before the BMW R 1200 GS went to partial water cooling, I drew up a wish list for the new bike.
As an owner of an R 1150 GS, then an R 1200 GS Adventure and now an air-cooled R 1200 GS, I had 10 improvements on my wish list for the new model.
Recently I tested one. So let's see how my wish list stacks up.
Wish 1: A more comfortable seat. So many owners buy gel seats, have the seat reupholstered or add a lambswool cover or Airhawk.
Reality: Done.
Wish 2: Make the rider's seat easier to lock in. The current seat is a nightmare to fit. It's not that BMW can't do it; the F 800 GS seat is quick and effortless to fit.
Reality: Done.
Wish 3: Remove the ugly plumbing that also knocks shins. This may be difficult with even more plumbing for the water-cooled engine, but Ducati managed to tidy up its latest Monsters.
Reality: Done.
Wish 4: Handlebars should have an easy adjuster like the quick-release lever on the wheels of mountain bikes. These bikes are used on and off road and the handlebars need to be adjusted for the different uses as riders stand when off road and need the bars rotated forward so they sit higher. And the standard handguards need metal reinforcement. The plastic guards simply don't protect the levers in even a minor fall.
Reality: Not done.
Wish 5: The on-board info is great, but it would be nice if the clock was always on display. There is certainly plenty of room on the LCD screen.
Reality: Done.
Wish 6: The windscreen on both the GS and GSA has the worst buffeting I've experienced. It needs to be remodeled. It could also do with a quick-adjuster lever rather than the tedious hand-turned bolt.
Reality: Done.
Wish 7: The standard bash plate needs to also cover the connector pipe.
Reality: Not done.
Wish 8: The Vario panniers need to be more robust for off-road use and the Vario top box should fit to the standard rack, rather than needing an aftermarket rack.
Reality: Not done.
Wish 9 The Mickey Mouse ear mirrors should be restyled perhaps in a teardrop shape.
Reality: Done.
Wish 10: There should be a 12V socket next to the instruments or on top of the tank to power a satnav, CB and/or phone, like they have on the F 800 GS. And it could do with a more robust alternator to take the many electronic aids riders fit these days.
Reality: Done.
Seven out of 10 is not bad.
See my full review of the R 1200 GS here and my review of the KTM 1190 Adventure here.