World Exclusive!  The 
web

BikeWorld

 Live Report From the 2009 Powersports Dealer Expo Indianapolis, Indiana – February 13-16, 2009

wBW Special Report: Fulmer Helmets 2009 Powersports Dealer Expo Report Home

Aimee Leeper is a genius.  But a couple of months ago, people were questioning her sanity.

There was a good chance that her job as Fulmer's Marketing Director would have ended up looking something like the last scene of Easy Rider if it all went wrong at the 2009 Dealer Expo.

What am I talking about?  Aimee was responsible for Fulmer's "Forty Years of Authentic American Style" display, complete with actual, real reproductions of '60's metalflake helmets and bubble face shields.

Let me make this clear: these helmets are now in production, repros of the original '60's versions, with metalflake and the bubble face shields seen in these photos and the video below!

This is a step back in time, with beaded curtain "tube" rooms, '60's television sets covered in decals from the era and surrounded by bean bag chairs to watch, tie-dye shirts, the music…even a lava lamp.  There's retro, then there's this — a recreation of history.  But also a bold step into the future for Fulmer.

When I first saw the display, I couldn't believe it.  I honestly didn't know what to think.  And although you can tell by the big smiles on all the tie-dyed Fulmer staff that they're having loads of fun, this is serious.

Fulmer's new line of gen-u-wine metalflake reproduction helmets includes, of course, modern technology and they meet DOT safety standards.  And those bubble shields (remember them?), while maybe not for everyone, are just as original.  If I had a chopper, I would absolutely have to get an Easy Rider helmet with a bubble shield.  In fact, I may buy a chopper just so I can get the helmet!

All of the modern Fulmer helmets will continue, but what better way to cash in on the insatiable demand for retro style by a company that was there when it happened.

Fortunately, so was I, and it honestly seemed like just yesterday we parked in the grass on Rt. 17 and walked to Woodstock.  And walked, and walked….

But the memories newly released from my little gray cells that were prompted by the Fulmer display are all good, albeit fuzzy, for several reasons, as you can imagine.

Definitely, absolutely the best display at the show and good on ya, Fulmer, for going full speed ahead and damn the economy!

Here's a little video I put together to give you a feel for the atmosphere:

wBW Video: Fulmer Helmets – 40 Years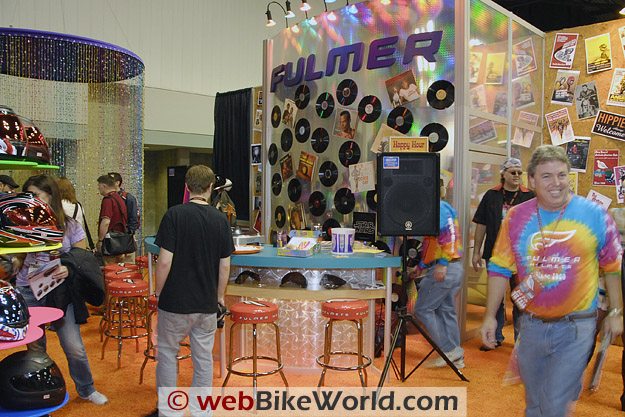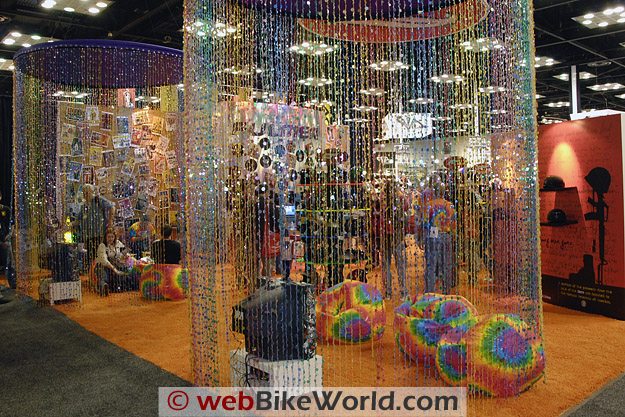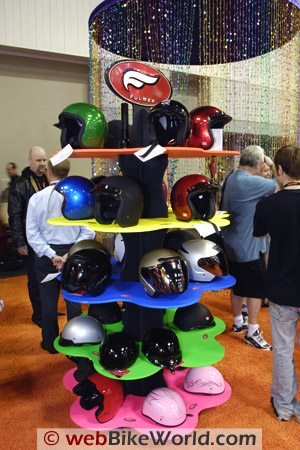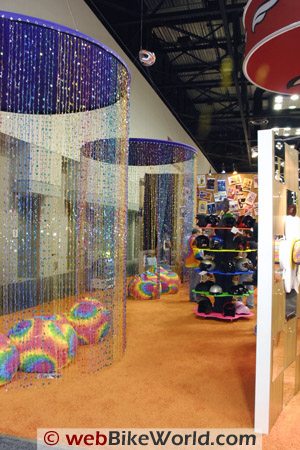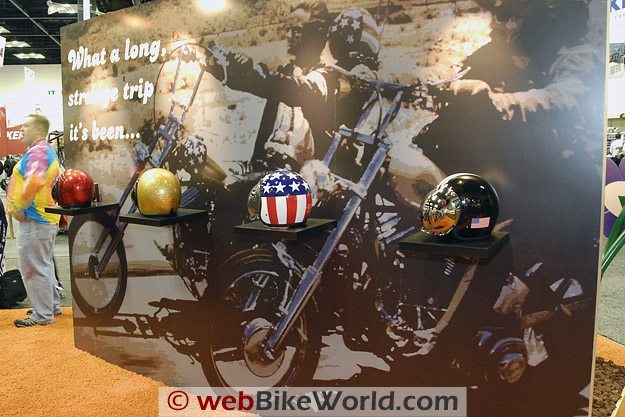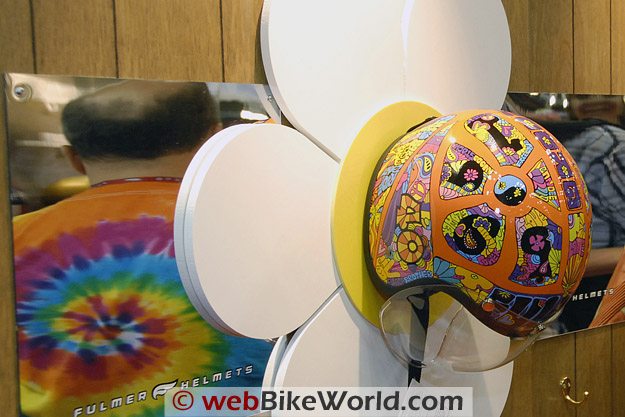 The "Flower Child" helmet shown above (my name, not Fulmer's) is from a limited run for the Fulmer dealers who were there 40 years ago when Fulmer started making helmets.  Aimee said if there was enough demand, she may have a limited production run cranked up.
John Linn, Fulmer Helmets
The next photo is of John Linn holding what I call the "Flower Child" helmet.  John is the longest-serving Fulmer employee, with 37 years and counting.
Check out the photo just below it — those photos on the right are of John, back in the day…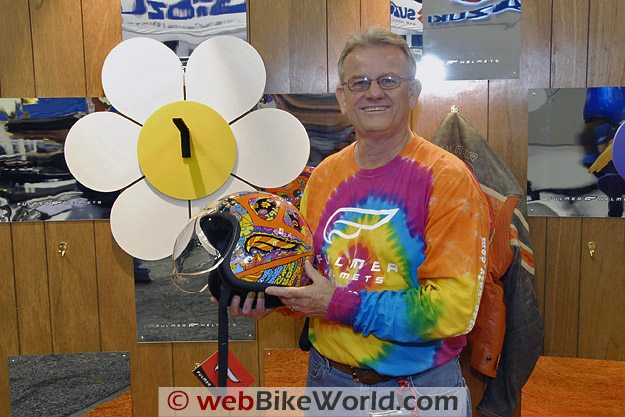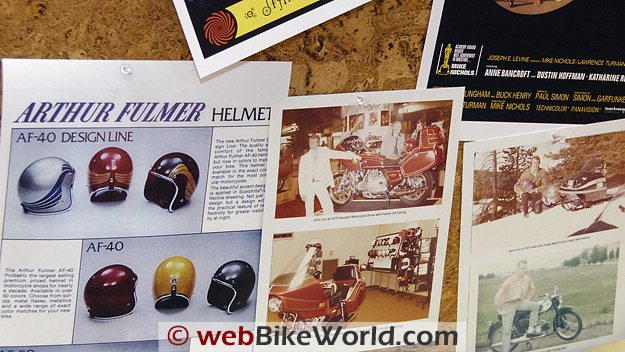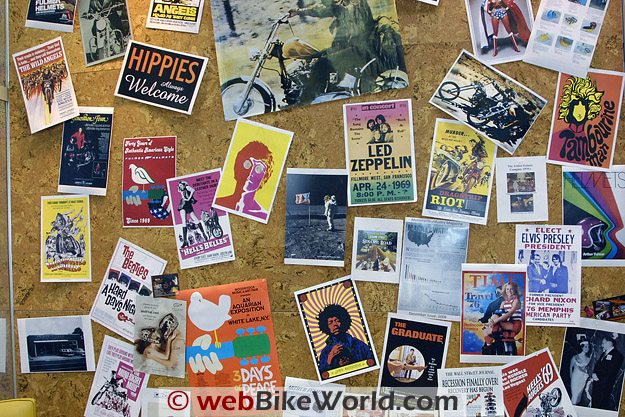 2009 Expo Report Home  |  More to come…
Note:
  For informational use only.  All material and photographs are Copyright © webWorld International, LLC – 2000-2011.  All rights reserved.  See the webBikeWorld® 
Site Info page
.  NOTE:  Product specifications, features and details may change or differ from our descriptions.  Always check before purchasing.  Read the 
Terms and Conditions
!
Other WebBikeWorld Motorcycle News Posts