Page 3: More live reporting from the 2006 Powersports Dealer Expo in Indianapolis, Indiana.
Home  |  Page 2  |  Page 3  |  Page 4  |  Page 5  |  2005 Dealer Expo
All text and photos © webWorld International, LLC 2001-2007. All rights reserved.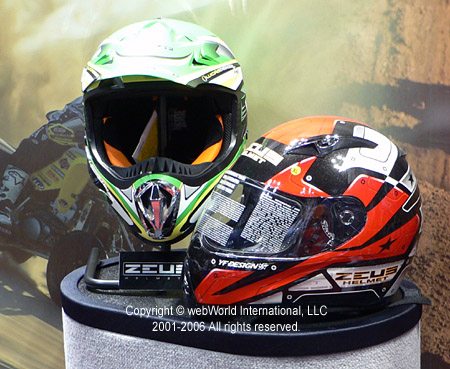 Our friends at Zeus had a small display, with what looks like a freshened design for the popular ZS-508 modular helmet that was a past favorite of webBikeWorld visitors.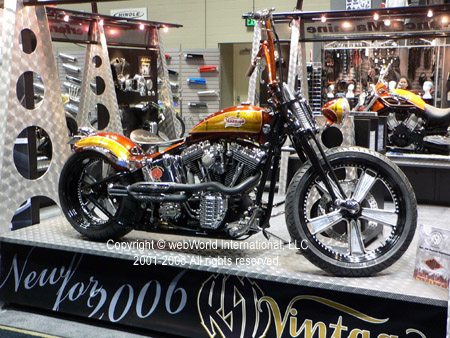 A nice "Old School" custom with some very cool looking Performance Machine "Vintage" wheels.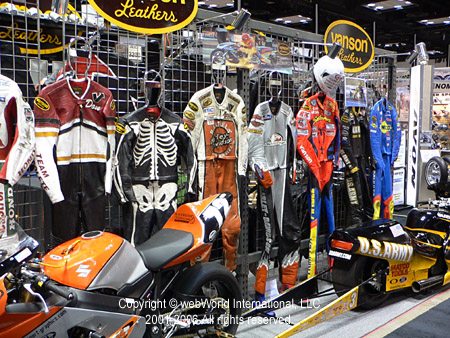 Vanson had their usual display of leathers worn by famous racers.
Vanson also has a new line of Vintage Leathers, using 1.1mm leather and a special process that makes the leather very soft and certainly gives it that broken-in look.  These would be great as streetwear.  They should be available for retail in about 60 days and we'll try and get one for a review.
That's all for today, more tomorrow!