1973 Rickman 250MX
1973 Rickman 250MX Background
This 1973 Rickman 250MX is the product of years of development. Brothers Don and Derek Rickman were successful motocross racers in the 1950s in England and Europe. They began building racing frames in 1959, and created a line of frames that were designed to accept almost any engine on the market. This was the Rickman Metisse. But Rickman really wanted to build their own complete bikes, albeit with someone else's engines. None of the British motorcycle companies were willing to sell them any engines for fear that they would create competition for their own bikes. But by 1971, Rickman had secured contracts to purchase lightweight 2-storke engines from Hodaka in Japan (100cc engines), Zundapp n Germany (125cc engines), and Montessa from Spain (250cc) engines. They created a very capable, and beautiful line of motocross bikes that ran through 1975. In their day, Rickmans were considered by many to be the world's finest motorcrossers. The 250MX had the Montessa 250 engine, and they were fast in their day.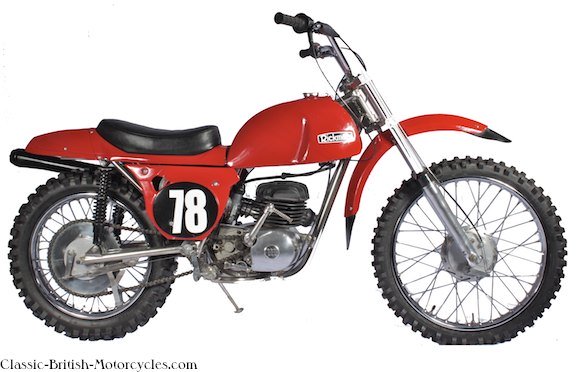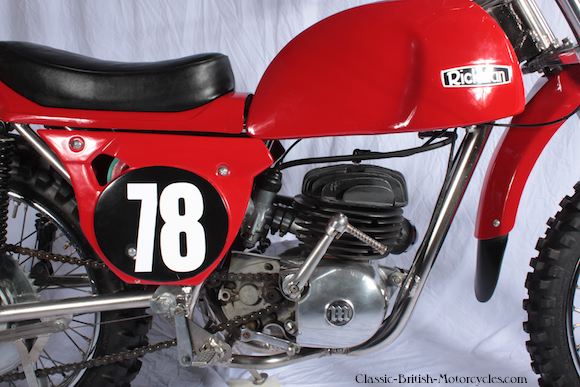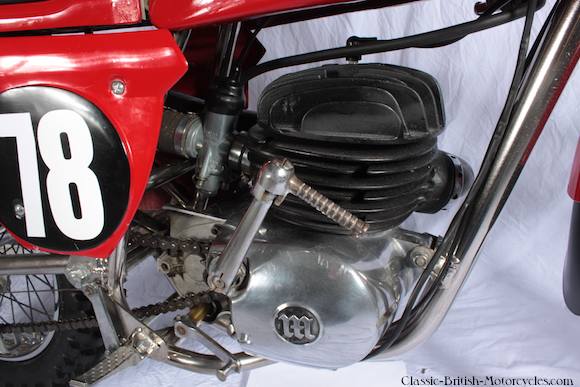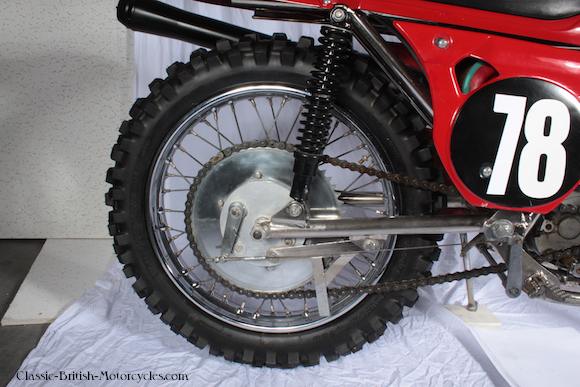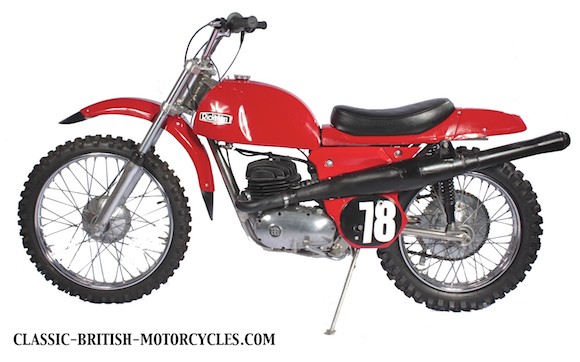 This was my 1973 Rickman 250MX
I bought this bike in 2011 for $2,000, which seemed like an incredibly cheap price for such a lovely machine. I planned to flip it for a quick profit at the big Las Vegas Motorcycle Auction in January, 2012. The bike was in such great shape that all it needed was a detailing. I went overboard, stripping all the bodywork off and hand-polishing that gorgeous nickel-plated frame. I waxed the painted parts, and when I put it all back together it looked like a brand new bike. It looked like a $6,500 bike to me. But when I took it to Vegas, my bike followed its twin that had just sold for $1,750. I was shocked! Mine ran across the block and I held my breath. Mine hammered at $3,750, barely enough to break me even, and not the $6500 I envisioned, but I took it gladly. Someone got one helluva nice Rickman for a pittance. In general, these 70s-era Rickman MX bikes, the 100MX (with Hodaka engine), 125MX (with Zundapp engine), and the 250MX (with Montessa engine as seen here), are fairly common at auctons and generally don't command high prices. I sold the beautiful 250MX pictured here for just $3,500. That's just way too cheap for such a well-built, historic, and beautiful classic motocrosser like this. And they still make great dirt bikes, although they're a little too pretty to ride that way. Either way, this is an excellent time to invest in classic British motorcycles in general, and stuff like this in particular.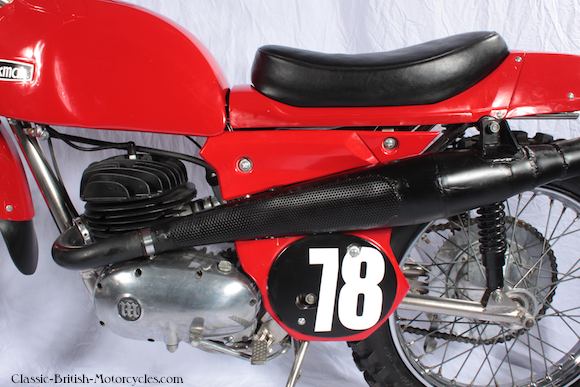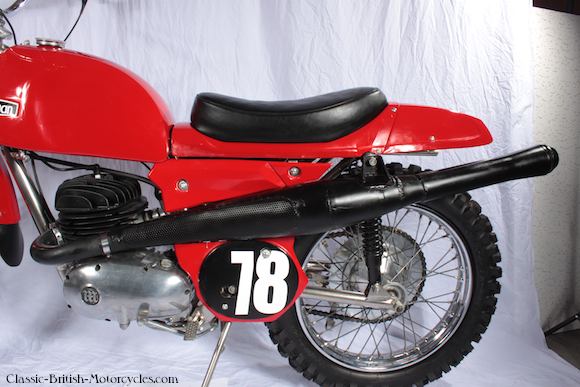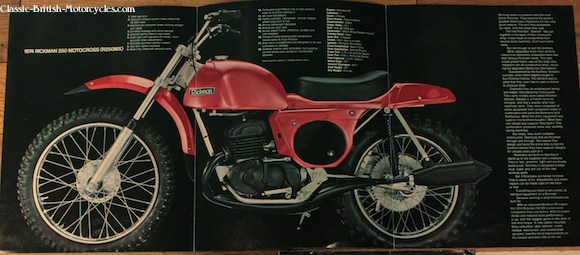 ---