1971 Norton Commando
---
1971 Norton Commando ROADSTER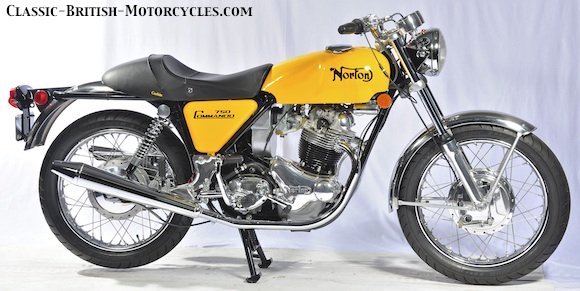 4 NEW MODELS
The 1971 Norton Commando line grew from 2 models in 1968 (Fastback & S), to 3 models at the beginning of the 1969 model year (Fastback, S & R), then dropped back down to 2 models by the end of 1969 (Fastback & R). Now 4 more new models were added to the Norton Commando family. Of course, all the variants were virtually identical mechanically, any differences being mostly cosmetic. For the 1971 model year, the new line up was as follows:
Norton Commando Fastback MkIII
Norton Commando Roadster MkII
Norton Commando Street Scrambler
Norton Commando Fastback LR (Long Range)
Norton Commando Production Racer
Norton Commando Hi-Rider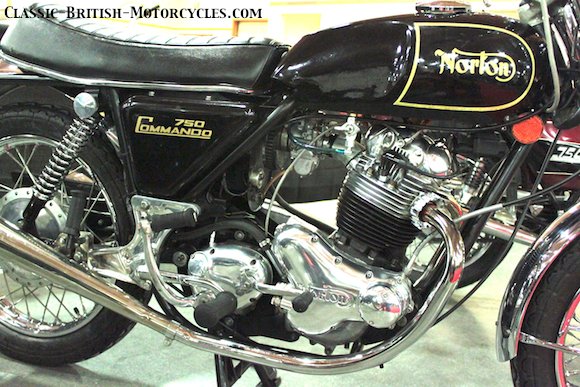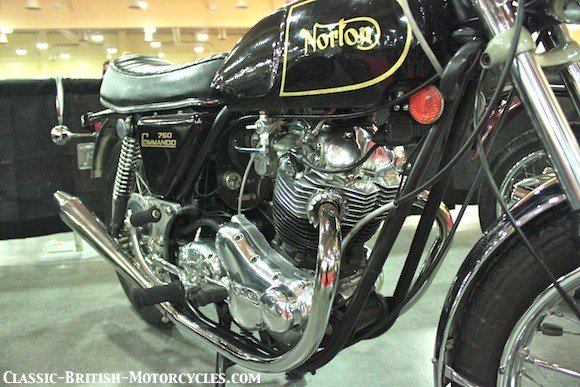 STREET SCRAMBLER
With the demise of the Type S street scrambler the previous year, this new Street Scrambler took another swing at the burgeoning street scrambler market in the US. This time, instead of 2 high pipes on the left side (as on the S), this time there were two separate high pipes, one running waist length along each side.
FASTBACK LR
The Fastback LR was bascially a Long Range (hence the LR) version of the Commando Fastback. A new larger-capacity tank was fitted & a new seat to accomodate the bigger tank.
PRODUCTION RACER
The Norton Commando Production Racer was an descendant of prototypes built in 1969 & 1970. It was basically a street legal road racer, slightly detuned for road use. It had an aggressive half fairing, long large capacity fuel tank, a short cafe-style seat, rear fenders with round number plates built into each side, clip-on bars & rear set pegs. At the time, it had to be the most aggressive factory bike you could buy. It was truly a bike that could be ridden to the races, raced for the day, then driven home again.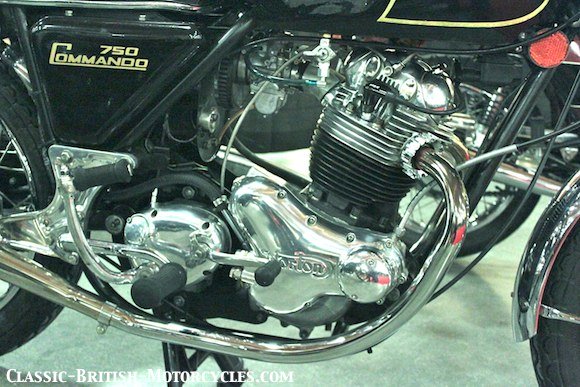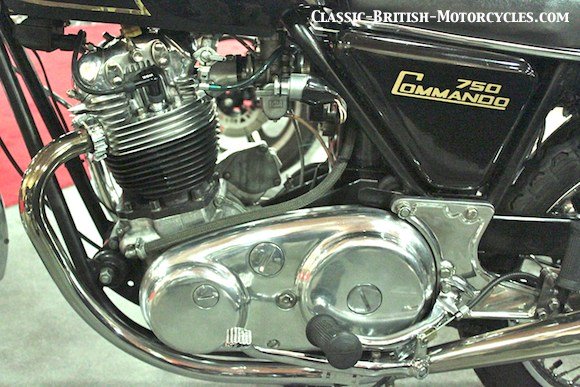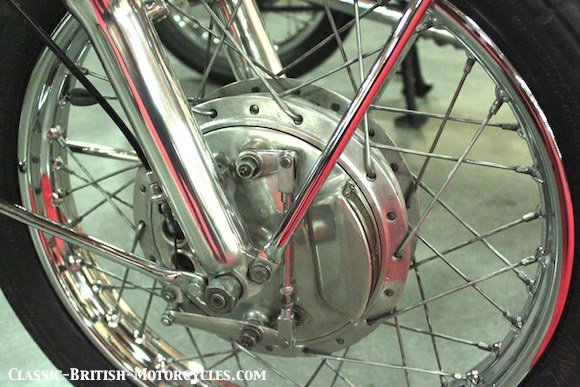 ---
1971 Norton Commando HI RIDER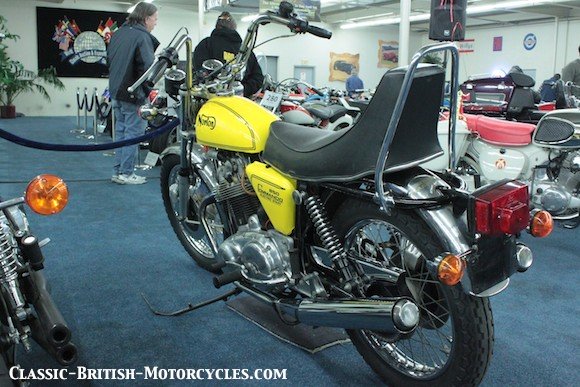 HI-RIDER ATTEMPTS HI-STYLE
The Norton Commando Hi-Rider was the hideous offshoot of the early 70's chopper craze. It was the same as the other garden-variety Commandos except that it had ridiculously high "ape-hanger" handlebars & a silly "banana seat" with integrated sissy bar. The look was right out of a "Scooby Doo" cartoon. It hit 2 years before Triumph introduced its radical & beautiful, if not successful financially, Triumph X-75 Hurricane. Developed by American fairing pioneer Craig Vetter the Hurricane was later touted as the world's first factory custom. In fact, the Hi-Rider beat it to market by 2 years, so perhaps a more correct label would be "the world's first factory custom that actually looked good". Perhaps the world just wasn't ready. The handsome X-75 Hurricane sold just over 1,000 units. It's unclear just how many Hi-Riders were sold, but they are rarely seen in shows or auctions, so probably not many. And many were converted back to conventional bodywork, either by the dealer (who couldn't sell them as Hi-Riders) or the new owners. If anyone has production figures for these bikes, please contact us. We would love to credit you for that info.
---
1971 Norton Commando
PRODUCTION RACER
ABOVE: The 1971 Norton Commando Production Racer was a gorgeous machine. It had to be one of the first production motorcycles available to the public with full race fairing, which it today very commonplace. This is actually a photo of a 1972 model.
---
1971 Norton Commando SPECIFICATIONS
Model designations:

Engine type

Displacement

Bore & Stroke

Compression

Carburetors

Ignition

Engine output

Oil system

Oil capacity

Primary drive

Clutch

Gearbox

Ratios, overall:

1st, bottom

2nd

3rd

4th, top

Final drive

Frame type

Suspension, front

Suspension, rear

Brake, front

Brake, rear

Wheelbase

Seat height

Weight

Fastback MkIII

Fastback LR (Long Range)

Roadster MkII

Street Scrambler

Production Racer

Hi-Rider

Air-cooled OHV parallel twin

746cc / 45 ci

73mm X 89mm / 2.875″ X 3.503″

9.0:1

2- Amal Concentric, 30mm

Battery & coil, Lucas

58 bhp @ 6500 rpm

Dry sump

6 pts

Triplex chain

Multi-plate diaphragm, wet

4-speed constant-mesh, right-foot shift

12.40:1

8.25:1

5.90:1

4.84:1

Chain

Welded double cradle, Isolastic Suspension

Telescopic fork, hydraulic damping

Swing Arm, 2 dampers, Isolastic mounts

8″ TLS drum, full width

7″ SLS drum, full width

57.1″

31.3″

431 lbs