1970 Egli-Vincent
1970 EGLI-VINCENT BACKGROUND
Swiss racer/engineer Fritz Egli designed and built custom frame kits for the legendary Vincent 998cc V-twin engine. He built around 100 frames from 1967 to 1972, with the intent of modernizing the iconic Vincent Black Shadow, which fell out of production in 1955. Each frame was hand-built to a high standard, most were custom-built to customers' specifications, so that nearly every genuine Egli that you see is different. Egli-Vincents are very much like the original Shelby Cobra of the mid-1960s. Only around 1,000 were built, but today many thousands of replicas ply the streets. They were so popular, yet so rare, that an entire industry sprang up to copy the Cobra's good looks. The same thing has happened with the Egli-Vincent. Today and for many years now, frame-builders have been copying Egli frames, and it's hard to tell them apart from the originals.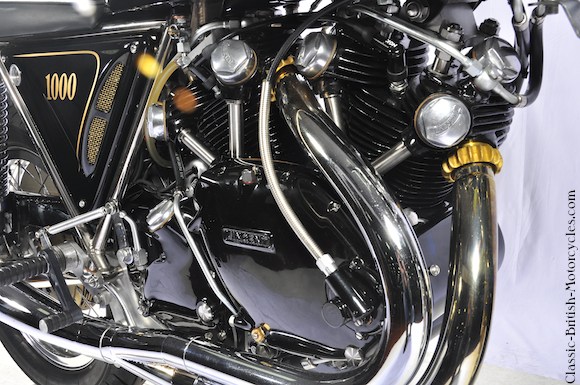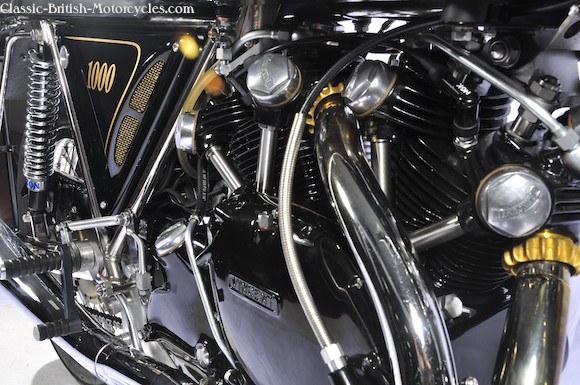 1968 EGLI-VINCENT DESIGN
Every Egli-Vincent is unique, as final fitment of brakes, suspension and bodywork were the choice of the builder. Egli built beautifully crafted frames, famous for their perfect welds, and their nickel plating. The backbone of the frame was a large-diameter tube that doubles as the oil reservoir. The basic frame design followed the pattern of other British frame-building pioneers like the Rickman Brothers who started out building motocross frames. Despite their different design missions, when compared, the Rickman and Egli frames look quite similar. Both are built from high-strength chrome moly tubing, both are held together with gorgeous welding beads, both are nickel-plated, both have large-diameter oil-bearing backbones, and both are similarly triangulated. The Egli-Vincent frame however has no front down tubes, instead using the engine as a stressed member, the same way that Vincent did on their own bikes. Early frame-builders like Fritz Egli or the Rickman Brothers were small-scale cottage industries who had the creativity and flexibility to do what the major motorcycle manufacturers of the day could not do: think outside the box. In the early 1960s, when Egli and the Rickmans were building their bikes, standard fare for motorcycle frames was the same across the board, be it an off-road bike, a street bike a road racer. They all started out life as heavy, brazed-lug street bike frames. These early pioneers, like Egli and the Rickmans paved the way to modern frame building, which was copied by the big companies soon after, with their influence surviving today in modern motorcycles.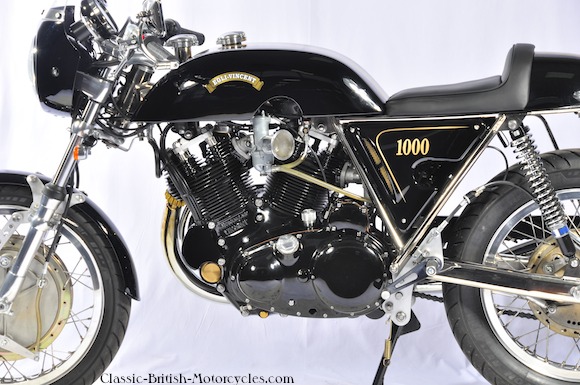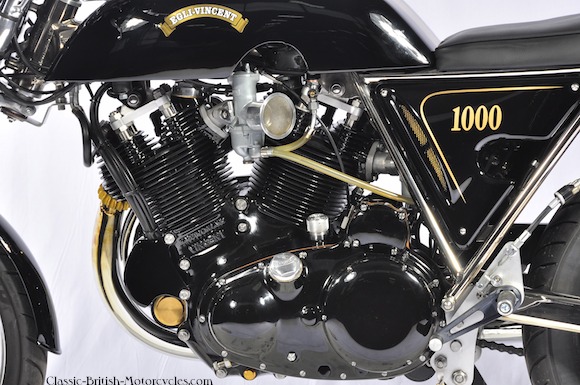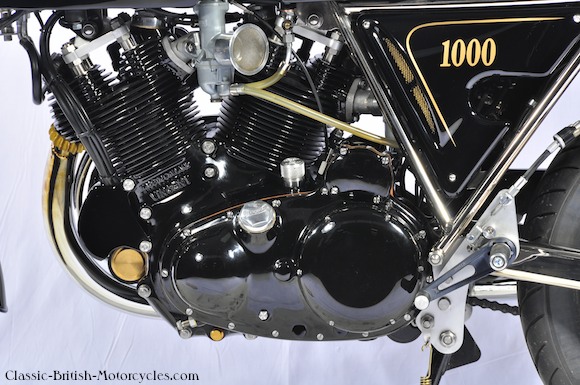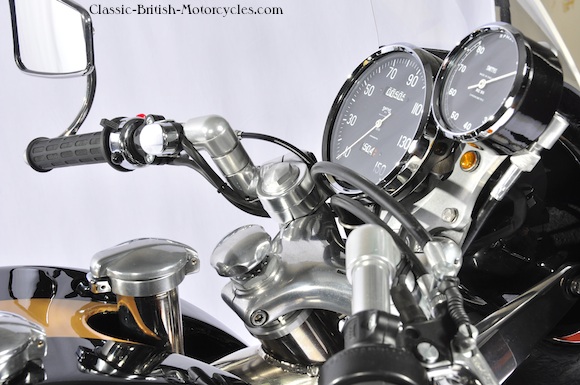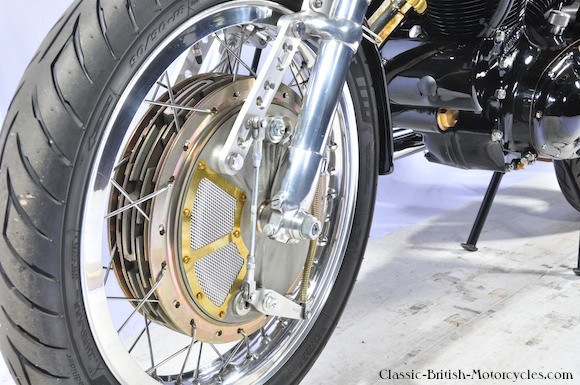 ---
1970 Egli-Vincent SPECIFICATIONS
Engine type:
Displacement:
Bore & Stroke:
Output:
Ignition:
Fuel system:
Primary drive:
Clutch:
Gearbox:
Final drive:
Brake, front:
Brake, rear:
Suspension, front:
Suspension, rear
Weight:
Top speed:
OHV 50-degree V-twin
998cc
84mm X 90mm
55 horsepower
Lucas magneto
2-Amal GP carburetors
Duplex chain
Multi-plate, wet
4-speed, right-foot shift
Single-row chain
TLS drum
SLS drum
Telescopic forks
Swing arm w/2 shocks
440 lbs
125mph