1969 Norton Dominator 650SS
1969 NORTON DOMINATOR 650SS BACKGROUND
The story starts not with a Norton, but with the 1938 Triumph 500 Speed Twin, the world's first "modern" vertical twin. The rest of the British motorcycle industry went nuts and rushed to field their own 500 twins. But WWII got in the way, putting things off until after the war. But once civilian production resumed British vertical twins started popping up all over. BSA was first in 1946 with their A7 (500). Norton and Matchless both launched their first 500 twins in 1949, Norton calling theirs the Model 7.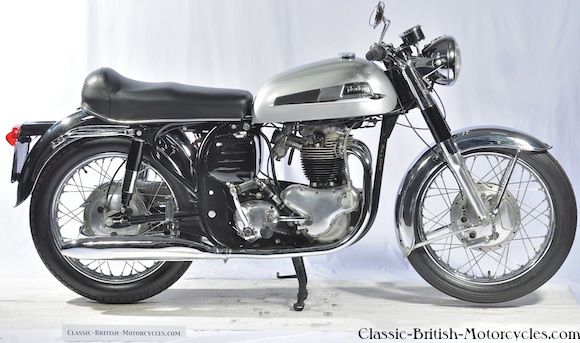 LAST OF THE FEATHERBEDS
In 1950 Norton introduced the game-changing Featherbed Frame for it's road racing Manx singles, and by 1953 had dropped the Model 7's 500 twin-cylinder engine into the Featherbed, creating the Dominator 88. In 1956, they punched the 500 out to a 600 and renamed the bike the Dominator 99. When they punched it out again, to 650cc this time, it became the Dominator 650SS. The 1969 Norton Dominator 650SS was the last bike to use the Featherbed Frame. Norton's next world-renowned motorcycle frame had "Isolastic Suspension" and debuted on their new premium bike (replacing the 650SS), the new Norton Commando.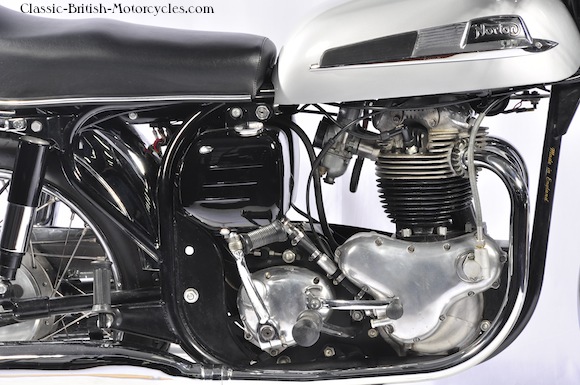 1969 NORTON DOMINATOR 650SS HISTORY
In late 1960, they punched it out again, this time to 650cc to create the 1961 Dominator 650SS. At this time, they also narrowed the top frame rails near the front of the seat for greater rider comfort, earning them the nickname 'slimline' Featherbeds. Twin carbs and a new tank and seat combo were added. The 650SS ran through 1969, overlapping the 1968 introduction (as a 1969 model) of the iconic 750 Commando by over a year. The 650SS had become Norton's top-line product, but 650SS production now ceased, making the Commando the only motorcycle that Norton was produce from now on, until they went out of business in 1975.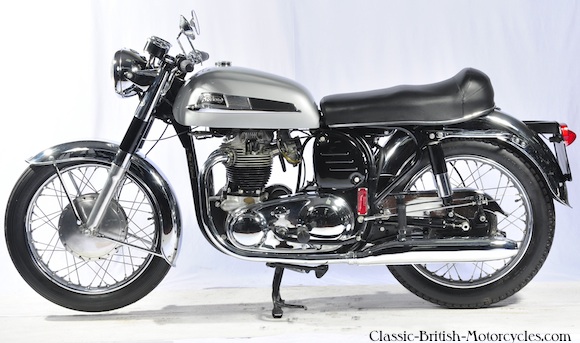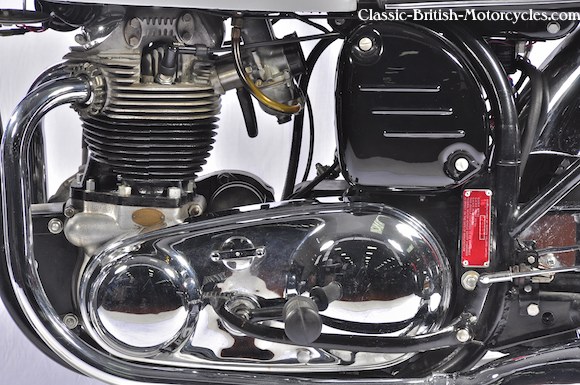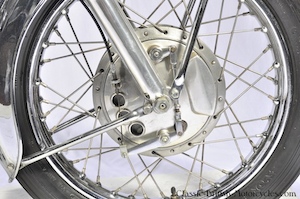 ---
1969 Norton Dominator 650SS
SPECIFICATIONS
Engine type
Displacement
Bore & stroke
Horsepower @ RPM
Fuel system
Ignition system
Primary drive
Clutch
Gearbox
Final drive
Frame type
Front Suspension
Rear Suspension
Front brake
Rear brake
Wheelbase
Seat height
Curb weight
Fuel capacity
Top speed
Air-cooled OHV twin
647cc / 49.5 ci
68mm X 89mm
49 hp @ 6,800 rpm
1- Amal Concentric carburetor
Lucas Mag-Dyno
Single-row Chain
Multi-plate, wet
4-speed, right-foot shift
Chain
Double cradle "Featherbed"
Norton Roadholder forks
Swing arm w/2 dampers
TLS drum, 8-inch / 203mm
SLS drum, 7-inch / 178mm
55.5 in / 1,410mm
31 inches / 787 mm
434 lb / 198 kg
3.5 US gal / 16 L
119.5 mph / 192 km/h