1969 Norton Commando Fastback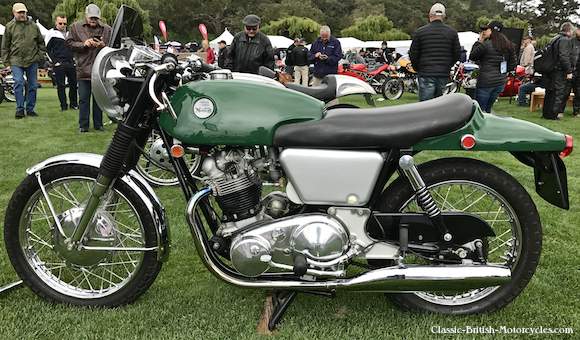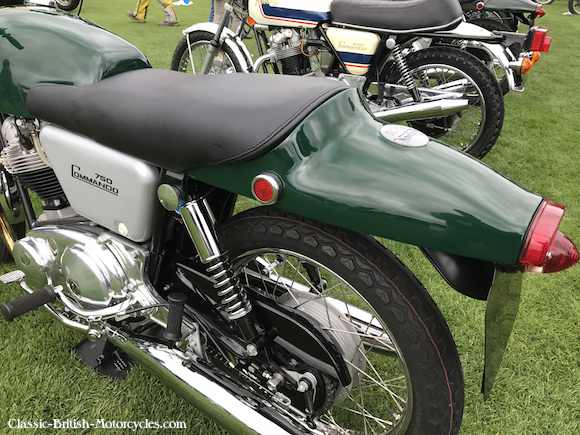 ABOVE: 1969 Norton Commando Fastback
MODEL DESIGNATIONS
The 1969 Norton Commando came in one additional model for 1969, its second model year in production. The 1968 Norton Commando was available in one model only, and so was simply called 'Norton Commando', even though it had what was to become known as 'Fastback'-styling. But, once new models were introduced for the 1969 season, it became necessary to differentiate the various Commandos. So, the standard model became known as the Norton Commando Fastback, and it was joined by the new model, the Model S (Street Scrambler) with high pipes. Neither had the trademark tail section of the Fastback.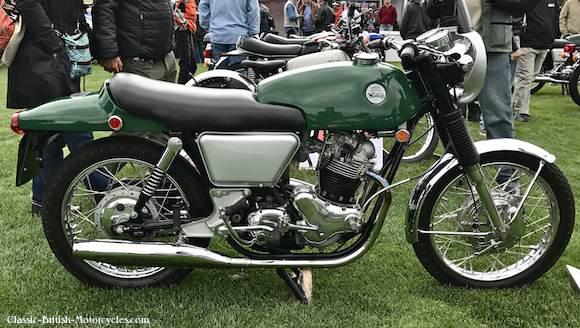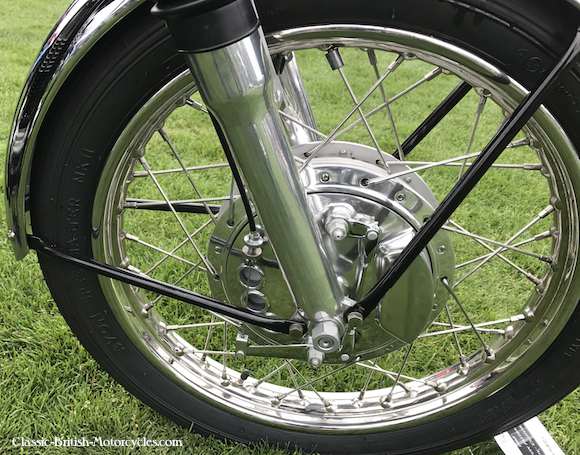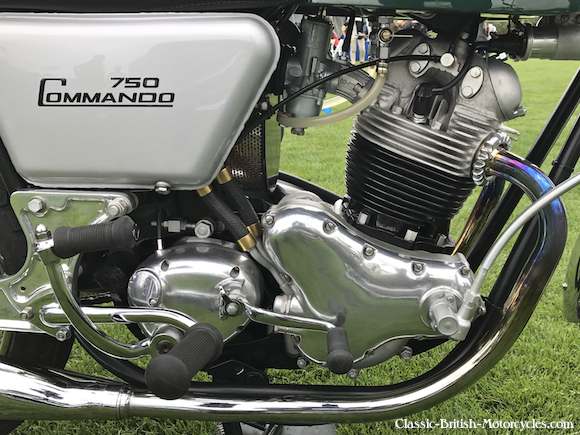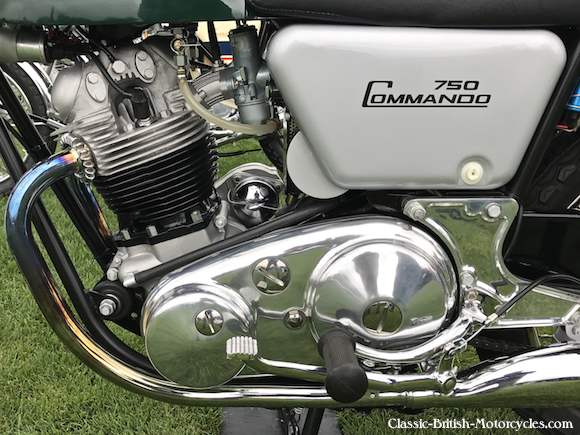 MODEL R FOR ROADSTER
They both had standard chromed rear fenders (mudguards) to match the front. Besides the exhaust systems, both the R & S Models were styled the same, with their own tank & seat. The Roadster (Model R) had very handsome downpipes with reverse megaphones that swept up sharply toward the rear, creating a very dynamic look. The Commando Roadster ended up becoming more or less the 'standard Norton Commando'.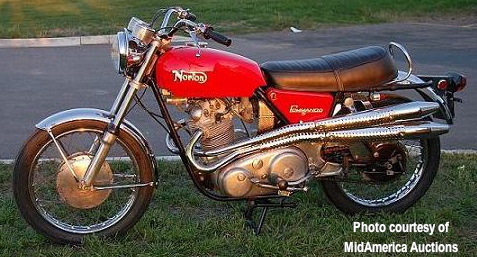 PAGE: This 1969 Norton Commando Model S shows the high pipes exclusive to the S model.
MODEL S – STREET SCRAMBLER
The S Model was styled to appeal to the American street scrambler craze (exploited masterfully by Honda) with high pipes, both running high along the left side. The S also had slimline forks & smaller side covers. The engine had its ignition points mounted for the first time on the timing cover, driven off the end of the camshaft. This meant a new location had to be found for the tachometer (rev counter) drive. This now moved to the top of the crankcase in front of the cylinder block, driven off a skew gear on the camshaft. The hard-to-service ignition distributor formerly located in the spot formerly located by the magneto, behind the cylinder block, was eliminated in favor of the new points setup.
---
1969 Norton Commando SPECIFICATIONS
Model designation:

Original Price:

Engine type

Displacement

Bore & Stroke

Compression

Carburetors

Ignition

Engine output

Oil system

Oil capacity

Primary drive

Clutch

Gearbox

Ratios, overall:

1st, bottom

2nd

3rd

4th, top

Final drive

Frame type

Suspension, front

Suspension, rear

Brake, front

Brake, rear

Wheelbase

Seat height

Weight

20M3, Fastback

Type S, Scrambler

$1,449.00, Fastback

$1,450.00, Scrambler

Air-cooled OHV parallel twin

746cc / 45 ci

73mm X 89mm / 2.875″ X 3.503″

9.0:1

2- Amal Concentric, 30mm

Battery & coil, Lucas

58 bhp @ 6500 rpm

Dry sump

6 pts

Triplex chain

Multi-plate diaphragm, wet

4-speed constant-mesh, right-foot shift

12.40:1

8.25:1

5.90:1

4.84:1

Chain

Welded double cradle, Isolastic Suspension

Telescopic fork, hydraulic damping

Swing Arm, 2 dampers, Isolastic mounts

8″ TLS drum, full width

7″ SLS drum, full width

57.1″

31.3″

431 lbs