1968 MATCHLESS G80 BACKGROUND
Matchless de-stroked their big 500 single down to an 86mm stroke, creating what they called the "short stroke" engine. The G80 was what they called back then a "scrambler", which later might have been defined as an 'enduro', and today would probably be called a 'Dual Sport' bike, capable of off-road work along with decent highway performance. The Matchless G80 was produced from 1956 through 1967, the final bike, engine # 5572, being produced in June, 1967. This was near the end, when Associated Motor Cycles (AMC) was in serious financial trouble and on the brink of collapse. They were competitive in their early days as desert racers and enduro machines, but by 1967 they were past their prime. Like many of the other AMC machines brought into North America, these bikes could get you to work or school during the week and were often used in some form of dirt riding or competition on the weekend. The AJS equivalent was the model 18CS. Sales were slow and many 1967-models went unsold, only to be retitled and sold as 1968s, like this one.
---
1968 Matchless G80CS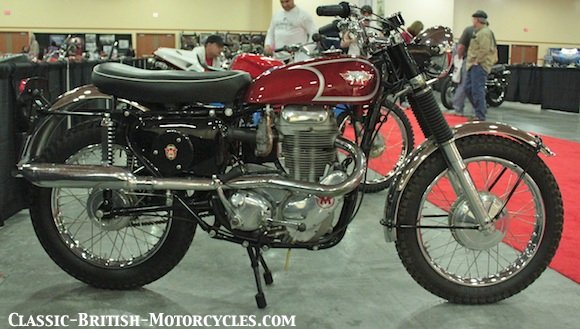 1968 MATCHLESS G80 BACKGROUND
By 1968, parent company AMC was broke, technically having closed its door in 1967. However, unsold 1967s were retitled as 1968s and sold new. The G80 was Matchless's big single, 500cc's of power and torque. Fairly unique among British singles, the G80 had a nearly square bore & stroke (86mm X 85.8mm). Most of its competitors were heavily undersquare (meaning a longer stroke than the bore diameter). And it served them well for many years.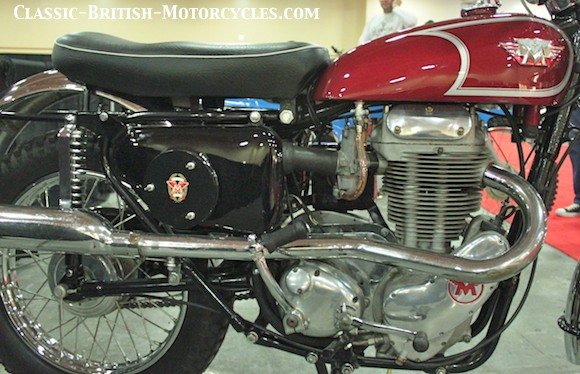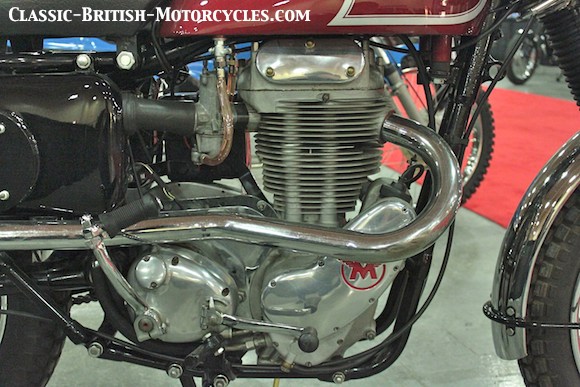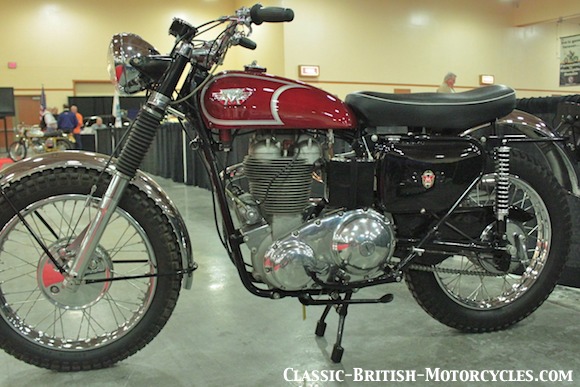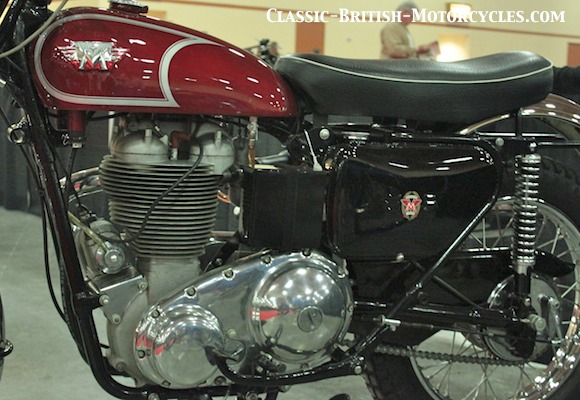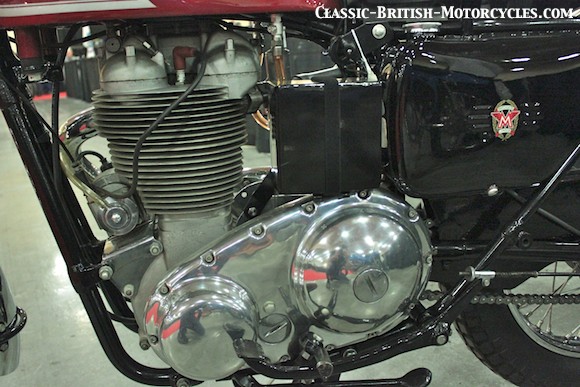 ---
1968 Matchless G80 SPECIFICATIONS
Engine type

Dislacement

Bore & Stroke

Compression

Carburetor

Engine output

Ignition

Charging

Lubrication

Primary drive

Clutch

Final drive

Gearbox

Suspension, front

Suspension, rear

Brake, front

Brake, rear

Tire, front

Tire, rear

Frame type

Wheelbase

Ground clearance

Seat height

Dry weight

Top speed

Air-cooled OHV single

497cc

86mm X 85.8mm

7.3:1

Amal Monobloc 389 1-1/8″

28 bhp @ 5,600 rpm

6V battery & coil

6V alternator

Dry sump, Norton gear-type oil pump

Chain

Multi-plate, wet

Chain

4-speed constant-mesh, right foot shift

Norton Roadholder telescopic fork

Swing arm w/2 Girling shocks

8″ full-width Norton SLS drum

7″ SLS drum

3.25″ X 18″

3.50″ X 18″

Duplex full cradle

55.0″

6.0″

30.0″

394 lbs

84 mph
---
Check out these MATCHLESS BOOKS
---
---

Matchless, once the largest British motorcycle manufacturer
---

AJS and Matchless Post-War Singles and Twins: The Complete Story
---

Motorcycle Apprentice: Matchless – in name & reputation (Classic Reprint)
---

History of Matchless Motorcycles
---
---

BOOK OF THE MATCHLESS 350 & 500cc SINGLES 1955-1966
---

AJS and Matchless: The Post-war Models
---

AJS and Matchless Gold Portfolio 1945-1966
---

Illustrated Ajs and Matchless Buyer's Guide (Illustrated Buyer's Guide)
---
For more like this, please visit our
MATCHLESS MOTORCYCLE BOOKSTORE
---
---