1962 Norton Navigator Deluxe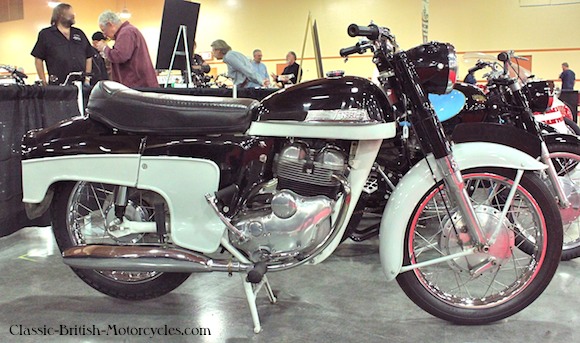 1962 NORTON NAVIGATOR DELUXE BACKGROUND
Norton has always been known for big powerful bikes like the Manx and the Commando. But they also had a very ambitious line of smaller bikes that they originally built to respond to a change in British motoring law that was announced in 1958. Starting in 1960, first-time British motorcycle riders would be limited to bikes with 250cc of displacement or less for some period of time. So, everyone in the business rushed to expand it's line of lightweight bikes. Norton responded with the 1958 250 Jubilee, a nice 250 twin designed by the legendary Bert Hopwood, who would move to Triumph and do big things there also. By 1960, they'd punched the 250 out to a 350 and renamed it the 350 Navigator.
1962 NORTON NAVIGATOR GOES PARTS-BIN-DIVING
Unfortunately, the rest of the bike was an amalgamation of odds and ends from parent-company AMC'sparts bin. The frame was from last-generation of AMC middleweights. The front forks, wheels and brakes were from Francis-Barnett, not exactly a name that carried any weight. They even chose to use an older gearbox behind that nice new engine. No doubt done for cost-cutting, but the results were mixed. They weren't particularly fast, or smooth, or reliable. Nothing stood out as exceptional. The Norton Navigator remained in production until 1966. They also offered an optional special edition called the Navigator Deluxe that had enclosed rear bodywork, very much like a Bathtub Triumphs, but a lot prettier.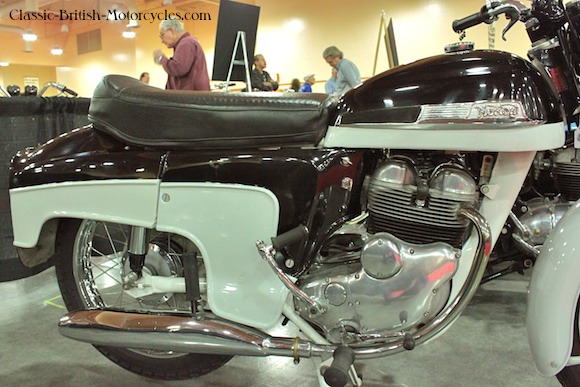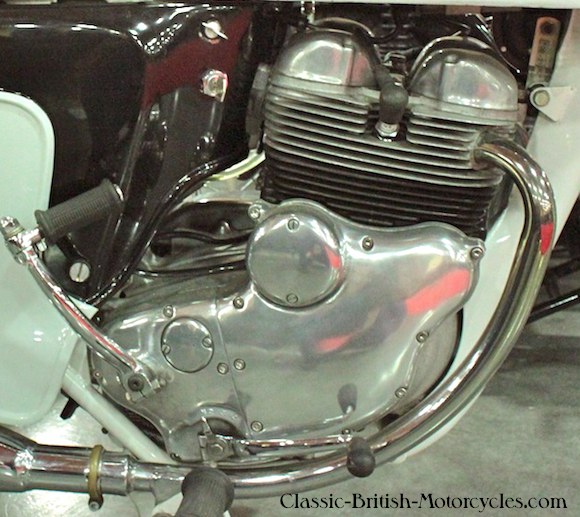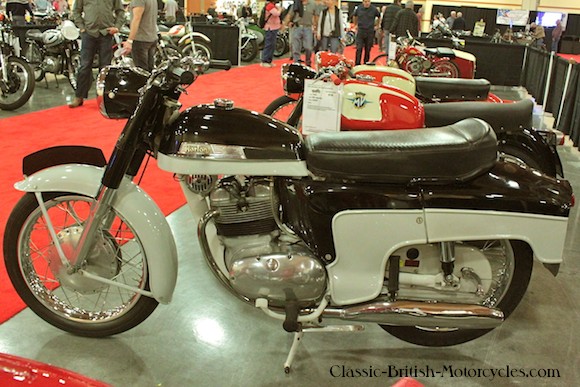 1962 NORTON NAVIGATOR DELUXE-WHY THE "BATHTUB"?
This was called "enclosed styling" back in the late 50s when it became popular in England. Because of the wet weather in England, riders were forced to wipe their bikes down completely before putting them away to prevent rust. Enclosing the bodies sounded like a great idea. Except that the moisture and grime still found its way into these new enclosures and they rusted from the inside out, completely out of sight. Several manufacturers flirted with enclosed bikes, some with better results than others. The Norton Navigator Deluxe was perhaps the prettiest of the bunch. But it too fell victim of changing times, ending production in 1966.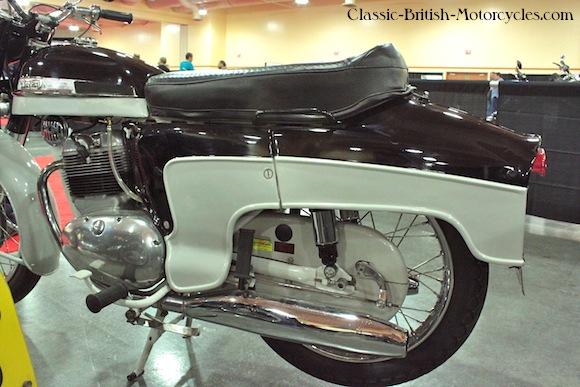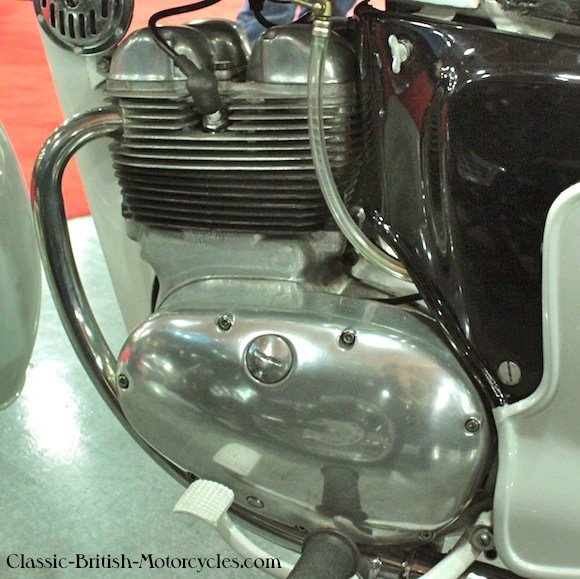 ---
1962 Norton Navigator Deluxe SPECIFICATIONS
Engine type
Displacement
Bore & Stroke
Horsepower @ RPM
Primary drive
Clutch
Gearbox
Final drive
Wheelbase
Front suspension
Rear suspension
Front brake
Curb weight
Top speed
Air-cooled OHV parallel twin
349cc
63mm X 56mm
22 hp @ 7,000 rpm
Chain
Multi-plate, wet
4-speed, right-foot shift
Chain
51.5 in / 1,310mm
Roadholder hydraulic forks
Swing arm w/2 dampers
8-inch SLS drum
345 lbs / 183kg
80 mph / 130 km/h