1959 Ariel Huntmaster
1959 AREIL HUNTMASTER BACKGROUND
Ariel was owned by the Sangster family, failed a few times, then ended up in the hands of young Jack Sangster. Ariel was his entry into the British motorcycle industry, something that would have profound effects on it. He did so well selling single-cylinder Red Hunters, that he was able to buy Triumph Motorcycles for a song, when they got into financial trouble. He sold them both to BSA, one of the world's largest corporations at the time. Triumph turned out to be the jewel in the crown for BSA, even though they weren't sharp enough to recognize of appreciate it. Ariel, who had always struggled, now had a big parent-company with vast resources to draw upon. By the 1950s, virtually every British motorcycle maker was fielding a vertical twin. Ariel tapped into BSAs vast gene pool and pulled out a BSA A10 650 twin as a starting point. Ariel completely reengineered the bike, and of course restyled it along traditional Ariel family lines. It turned out to be a fine machine, nice and certainly more handsome (a matter of opinion, of course) than its BSA stablemates.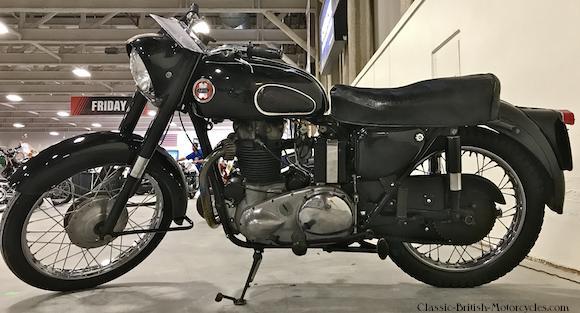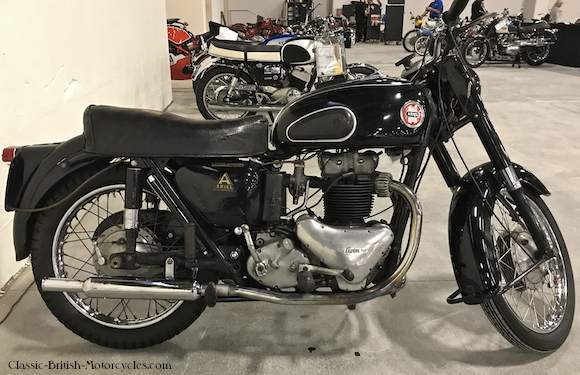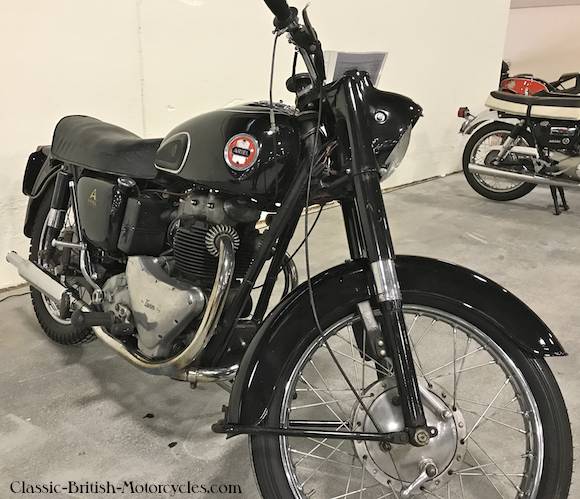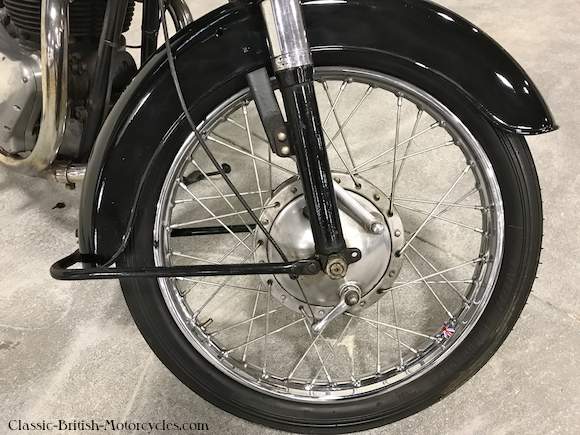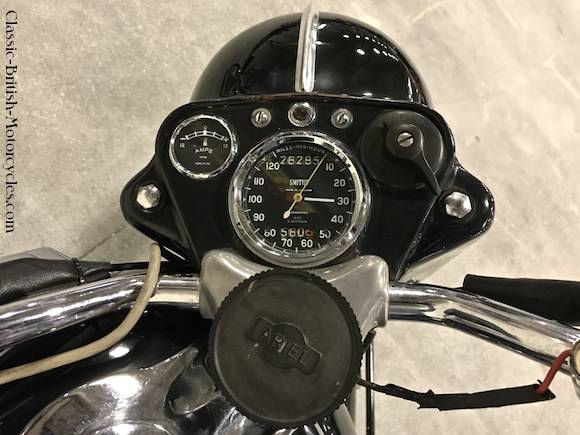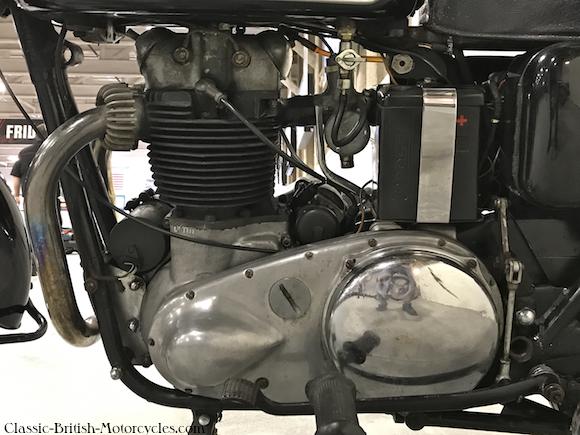 ---
1959 Ariel Huntmaster SPECIFICATIONS
Model designation

Engine type

Engine family

Displacement

Bore & Stroke

Compression ratio

Fuel system

Ignition system

Charging system

Engine output

Top speed

Primary drive

Clutch

Gearbox

Final drive

Suspension, front

Suspension, rear

Brake, front

Brake, rear

Tire, front

Tire, rear

Wheelbase

Overall length

Seat height

Width

Ground clearance

Fuel capacity

Weight

1959 Ariel Huntmaster

Air-cooled OHV vertical twin

BSA A10

646cc / 39.42 ci

70mm X 84mm / 2.8″ X 3.3″

6.5:1

1- Amal 376/12 carburetor

Lucas magdyno

Lucas magdyno, 6-volt

35hp @ 5600 rpm

149 kmh / 92 mph

Chain

Multi-plate, wet

4-speed constant mesh, right-foot shift

Chain

Telescopic forks w/hydraulic damping

Swing arm w/2 shocks (dampers)

SLS drum

SLS drum

3.25″ X 19″

3.50″ X 19″

1422mm / 56.0″

2184mm / 86.0″

787mm / 31.0″

640mm / 25.2″

140mm / 5.5″

15.0 L / 3.96 US gal

186 kg / 410 lbs