1949 Norton Manx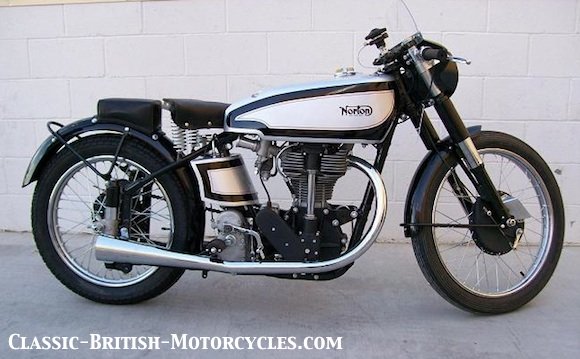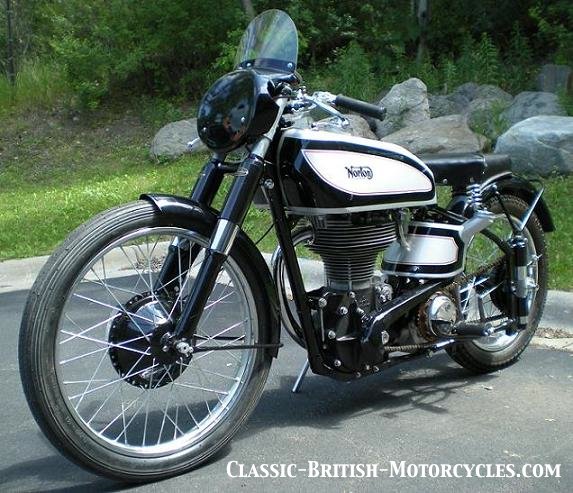 1949 NORTON MANX BACKGROUND
The Norton Manx was developed in 1937, in both SOHC and DOHC form, to compete in and win the Isle of Man TT. Before fully developed, World War II intervened, and production of the Manx was delayed until 1946. The Manx quickly gained a reputation for its speed and reliability, allowing it to dominate the motorcycle Grand Prix racing and the Isle of Man TT for decades.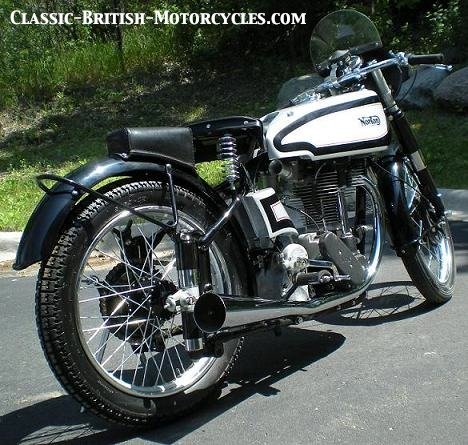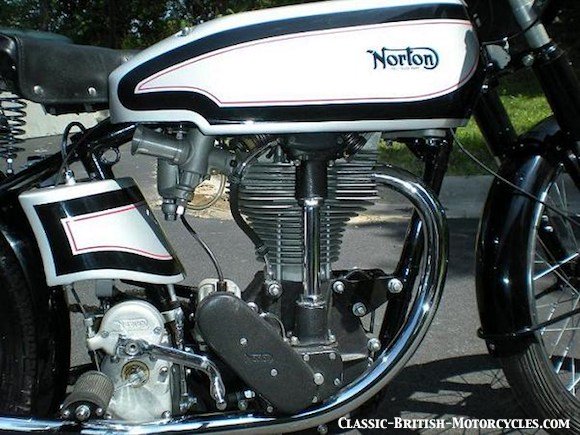 1949 NORTON MANX DESIGN
The Manx engine has an aluminum alloy cylinder block and head with a single overhead camshaft (SOHC) driven by a vertical shaft and bevel gears. They were hand assembled engines. The 1948 Norton Manx was the first to benefit from telescopic front forks and twin leading shoe (TLS) front brakes. 1949 was also the first year for the Norton Manx Grand Prix models, purpose-built for road racing.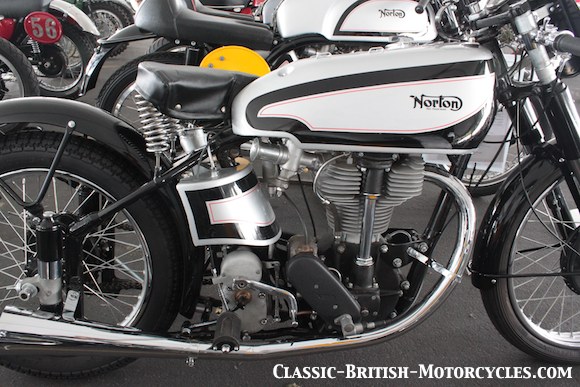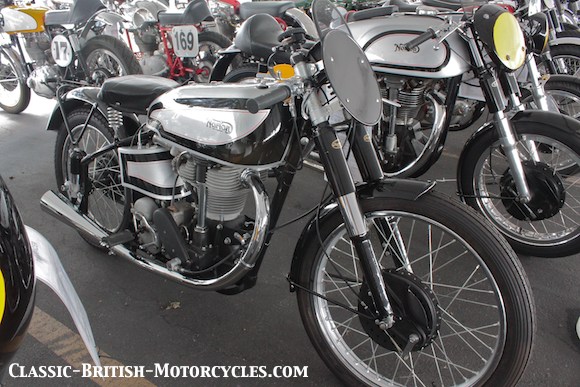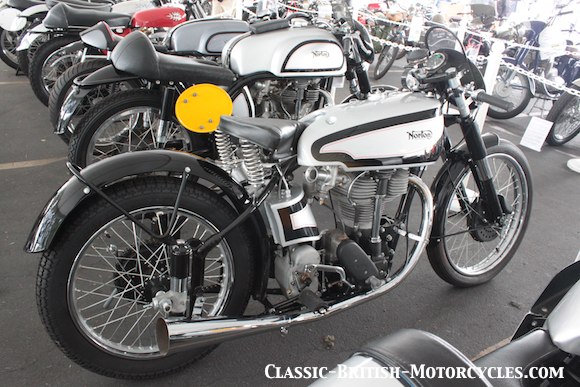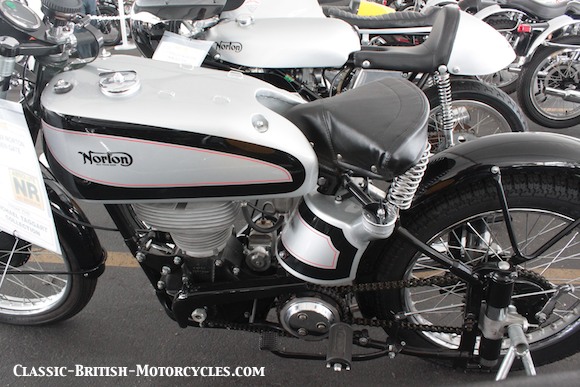 ---
1949 Norton Manx SPECIFICATIONS 
Engine type

Displacement

Bore & Stroke

Compression

Carburetor

Ignition

Engine Output

Primary Drive

Clutch

Gearbox

Final Drive

Frame type

Wheelbase

Suspension, F

Suspension, R

Brake, F

Brake, R

Weight

Top Speed

500 MANX               

Air-cooled DOHC single

499cc

79.62mm X 100mm

8.6:1

Amal GP, 1-7/32″

Lucas magneto

47 bhp @ 6500 rpm

Chain

Multi-plate, wet

4-speed, R-foot shift

Chain

Full double cradle

56.0″

Telescopic, oil damped

Plunger-type

TLS 8″ drum

SLS 7″ drum

310 lbs / 180 kg

130 mph / 210 kph

350 MANX               

Air-cooled DOHC single

348cc

71mm X 88mm

9.0:1

Amal GP, 1-1/8″

Lucas magneto

35 bhp

Chain

Multi-plate, wet

4-speed, R-foot shift

Chain

Full double cradle

56.0″

Telescopic, oil damped

Plunger-type

TLS 8″ drum

SLS 7″ drum

310 lbs / 180 kg

115 mph / 185 kph