1947 Triumph Speed Twin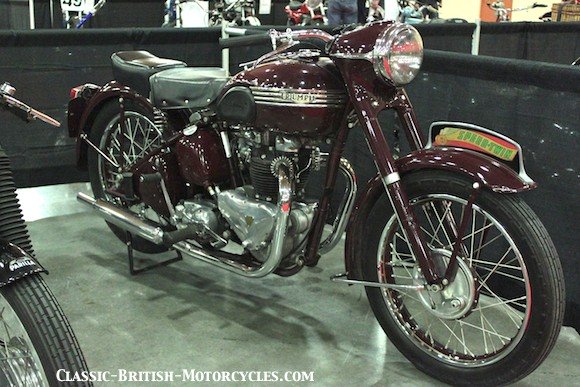 1947 TRIUMPH SPEED TWIN LEADS THE WAY
At the end of World War II, civilian production of motorcycles ramped up quickly to tap into the tremendous pent up demand for transportation. 1946 was Triumph's first postwar model year. The 5T Speed Twin was its best seller prior to the war, and was largely carried over as is after the war. The notable exceptions were the front and rear suspension. Gone was the old pre-war girder front fork, replaced by a modern telescopic fork. Out back, the infamous sprung hub was added to the existing rigid frame to give some semblance of ride compliance. The 1947 model is largely carried over from the 1946. By this time, Speed Twin sales were fueling Triumph's recovery and allowed it to bankroll its success over the next decade.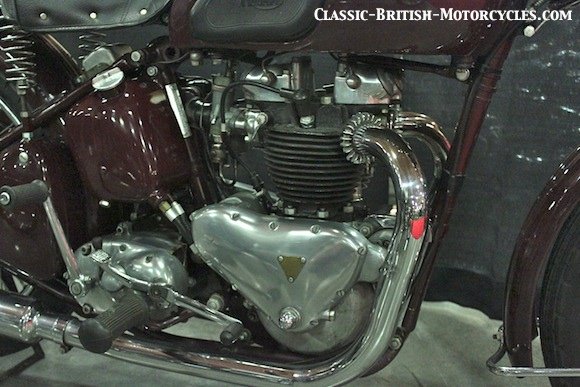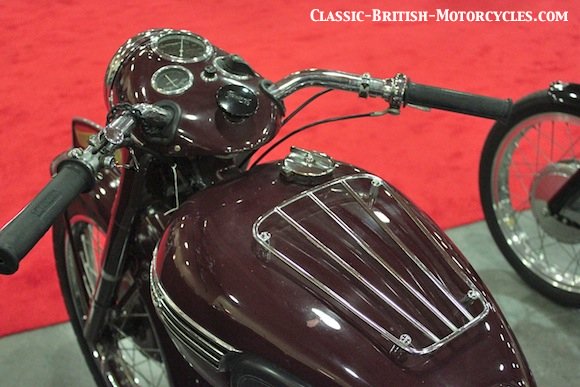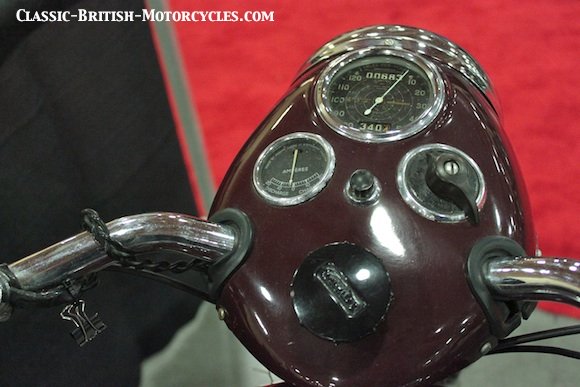 ---
1947 Triumph Speed Twin SPECIFICATIONS
Model Designation

Engine Number prefix

Engine Type

Displacement

Bore & Stroke

Compression ratio

Carburetor

Engine output

Top Speed

Electrical system

Primary drive

Clutch

Gearbox

Final drive

Frame construction

Suspension, front

Suspension, rear

Brake, front

Brake, rear

Wheel, front

Wheel, rear

Wheelbase

Seat height

Ground clearance

Fuel capacity

Weight

Triumph 5T Speed Twin

47-5T

Air-cooled OHV vertical twin

498cc

63mm X 80mm

7.0:1

one- Amal 15/16″

28 bhp @ 6,000 rpm

85-90 mph

6-volt, Lucas magdyno, 40watt

Chain

Multi-plate, wet

4-speed constant mesh, right-foot shift

Chain

Steel tube, brazed lug

Telescopic

Rigid frame, sprung hub

7-inch SLS drum

7-inch SLS drum

3.25″ X 19.0″ Dunlop Universal

3.50″ X 19.0″ Dunlop Universal

54.0″

29.5″

6.0″

4 Imp gal

361 lbs, dry