1947 Ariel Red Hunter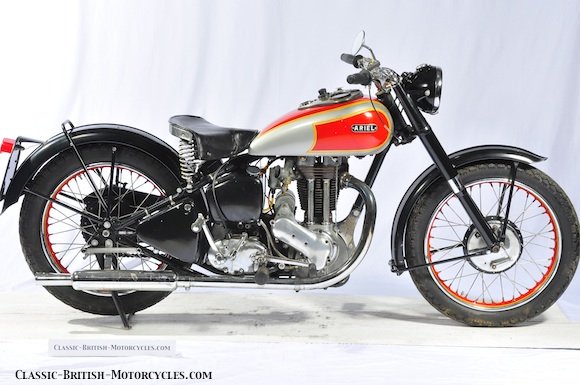 1947 ARIEL RED HUNTER BACKGROUND
The 1930s were indeed the Golden Age for the British motorcycle industry. At the time, nearly all of them relied heavily on one basic engine architecture: the air-cooled, pushrod OHV single, and most marques had built their lineup of 350 and 500 singles. World War II ruined all the fun starting in 1939, at which time all production of civilian products ceased and war production began. With the cessation of hostilities in 1945, it took a year for British industry just to catch its breath again, after the fever pitch high-volume production that Britain's War Department required. By 1946, the British motorcycle industry was building motorcycles for public consumption once again. However, the rush to market necessitated carrying over outdated pre-war designs, in many cases. The Ariel Red Hunter was already such an advance machine in its day that even before postwar changes could be made, they were still very capable machines. However, one welcome improvement was the telescopic front forks, which replaced the pre-war girder forks, for a huge improvement in both handling and ride.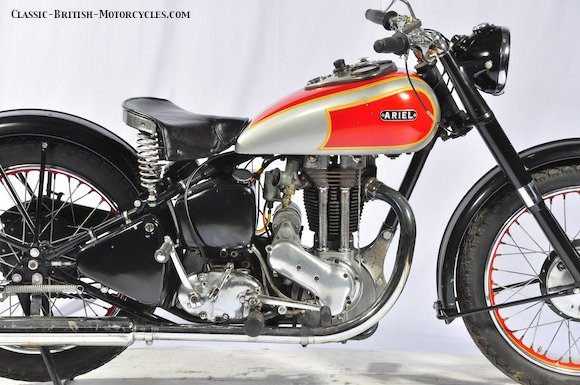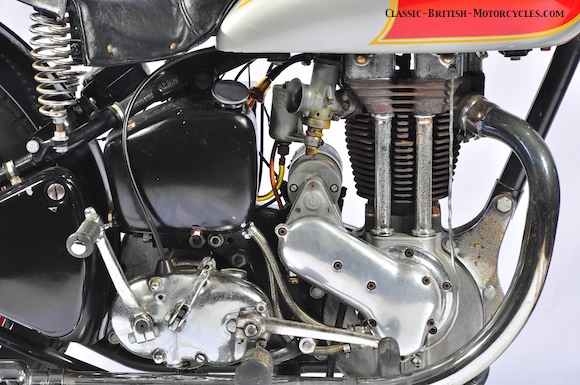 1947 ARIEL RED HUNTER DESIGN
The Red Hunter's 500cc engine used a cast iron cylinder and head with 2 overhead valves per cylinder. The crankcase was made of aluminum alloy and split vertically, carrying a built-up crankshaft in two large main bearings. Lubrication was by plunger-type pump and was dry sump with a separate oil tank. While the front forks were new, the 1947 Ariel Red Hunter still used the same rigid frame that it had since the model's inception in 1932.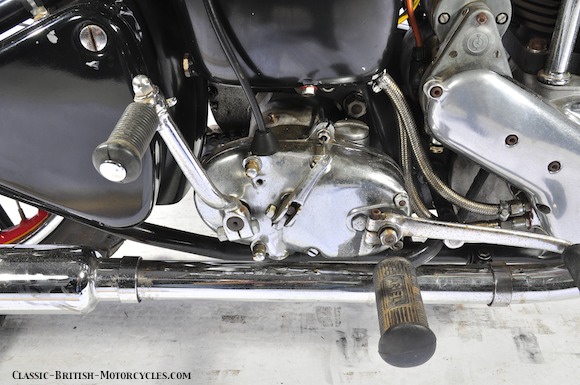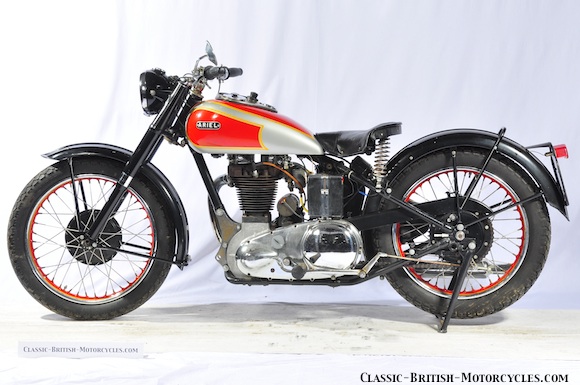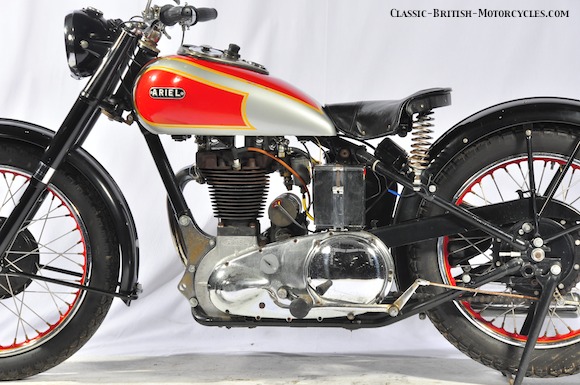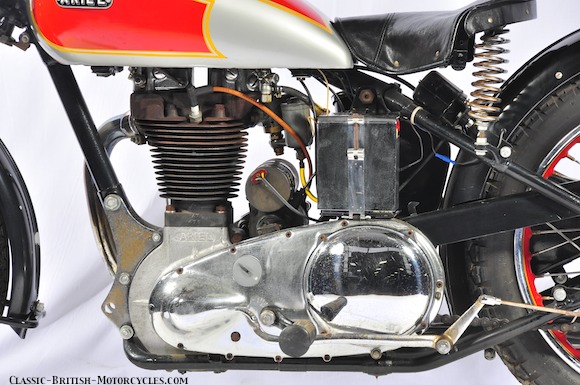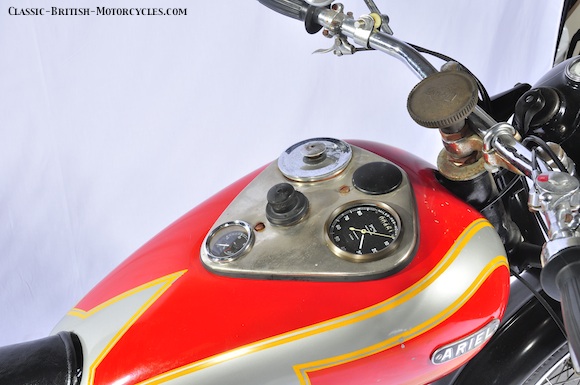 ---
1947 Ariel Red Hunter SPECIFCIATIONS
Model designation
Engine type
Displacement
Bore & Stroke
Compression ratio
Horsepower @ RPM
Primary drive
Clutch
Gearbox
Final drive
Suspension, front
Suspension, rear
Brake, front
Brake, rear
Curb weight
Fuel capacity
Fuel economy
Top speed
Acceleration 0-60 mph
1947 Ariel VH Red Hunter
Air-cooled OHV vertical single
497cc / 30.0 ci
81.8mm X 95mm
7.5:1
26 hp @ 5,600 rpm
Chain, oil bath
Multi-plate, wet
4-speed, right-foot shift
Chain
Girder forks
Rigid
SLS drum
SLS drum
370 lbs / 168 kg
3.25 US gal / 12.3 L
45-65 mpg est
85 mph
10.9 sec