1935 VINCENT COMET RUNNING GEAR
The Vincent Comet had frame similar in layout to the V-twin Vincent Black Shadow which included Vincent's proprietary cantilever rear suspension and Vincent's Girdraulic forks up front. Also typical of Vincent motorcycles, the Comet had two Single Leading-Shoe (SLS) front drum brakes, one on each side.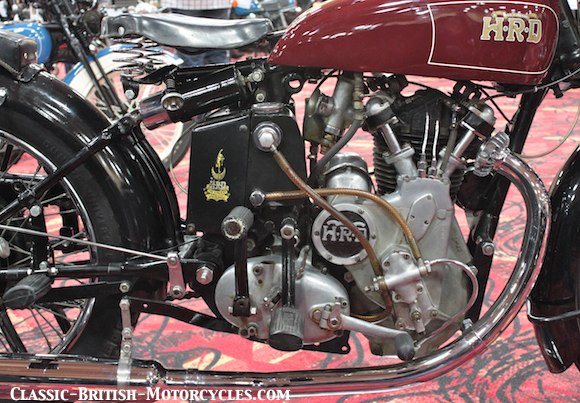 COMET ENGINE DESIGN
The Vincent Comet engine was an air-cooled 499cc OHV single with its camshaft set high in the crankcases. Both the cylinder block and cylinder head were made of aluminum alloy with a cast iron cylinder liner. The compression ratio was 7.3:1. These engines included a very unique valve arrangement with two valve guides on each valve with the forked rocker arms acting on that portion of the valves that laid between the two guides. This gave the valves more support and a much straighter path. The Comet single served as the basis for the V-twin engine in the Vincent Black Shadow, they just doubled everything. The gearbox was a Burman BAP 4-speed.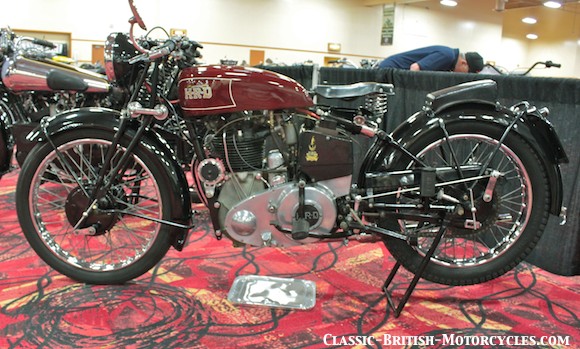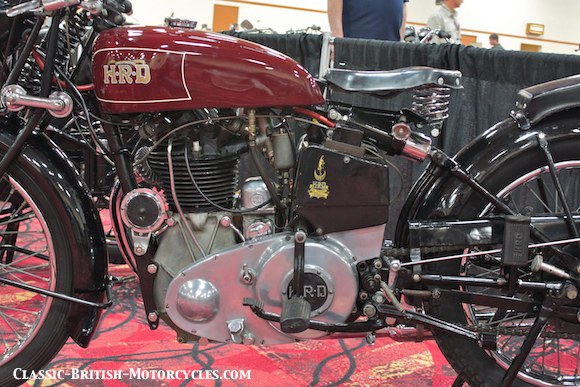 1935 Vincent Comet SPECIFICATIONS
Series

Engine type

Displacement

Bore & Stroke

Compression

Carburetor

Ignition

Engine output

Charging

Primary drive

Clutch

Gearbox

Final drive

Chassis type

Suspension, front

Suspension, rear

Brake, front

Brake,rear

Tire, front

Tire, rear

Wheelbase

Seat height

Weight

Top speed

A

Air-cooled OHV single

499 cc

84mm X 90mm

6.8:1

Amal 1-1/8″

6-volt Lucas magneto

28 bhp @ 5,800 rpm

50-watt Miller dynamo

Chain

Multi-plate, wet

Burman BAP 4-speed, right-foot shift

Chain

Oil-bearing, engine as stressed member

Vincent Girdraulic girder forks

Cantilever

2X SLS drums

1X SLS drum

3.00″ X 20″

3.50″ X 19″

55.75″

31.0″

390 lbs dry; 415 lbs curb

90 mph