Australians can grab a 10% discount on 2019 two-wheeled adventure tours in Asia, Madagascar or Cuba as Extreme Bike Tours celebrates its 10th year and 100th tour.
The professional tour company is run by Britsh expats and Sri Lankan locals who know the Asian region well.
We can recommend the company after taking part in their Sri Lanka tour last year. Check out the video!
2019 tours
The company's 2019 tours feature everything from the mountain roads of the Himalayas and incredible boabab trees of Madagascar to the barren deserts and ancient forts in India and the beautiful beaches of Sri Lanka.
Each of the guided tours aims to give travellers an immersive experience, enabling them to see off-the-beaten-track sights not often visited by tourists. 
Most of their tours are conducted on Royal Enfield Bullet motorcycles which provide a classic riding experience suited to the country.
10% discount offer
Their 10% discount is available on all seven 2019 rides, for bookings made by November 1, 2018.
The seven rides in 2019 include the High Himalayan tour to the northern regions of India with its high, cloud-piercing mountain passes, a tour through the mysterious Buddhist kingdom of Bhutan and a Madagascan trip which takes travellers through rainforests and open valleys. Other destinations include Sri Lanka, Cuba and the remote country of Mongolia, largely untouched by tourists.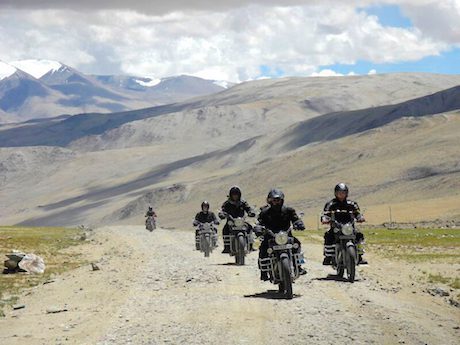 Extreme Bike Tours' 2019 rides are available from US$3915 for licensed riders for up to 16 days including the 10% saving if booked by November 1, 2018. 
To activate the discount, quote 'Extreme2019' when booking.
Fares include local transport and transfers, accommodation along the route, all meals on the tour, fuel and motorbike hire. Prices do not include international flights.
To book or make enquiries, call +94771781555, email info@extremebiketours.com or visit www.extremebiketours.com