Forget about range anxiety; a Zero S electric motorcycle has just joined the Iron Butt Association by covering 1000 miles (1600km) in 24 hours.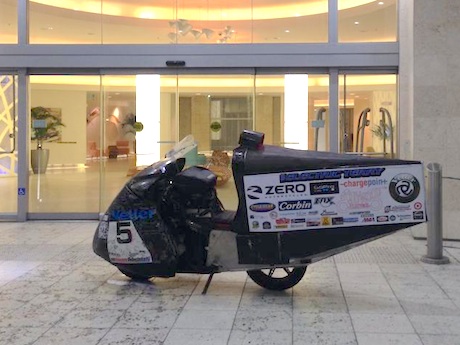 Rider Terry Hershner completed the set distance in 22 hours 57 minutes with a specially modified 2012 Zero S with streamliner-style bodywork to create better aerodynamics for greater range and the regenerative braking set to 80%, more than twice the level of the regular bike.
The Zero S and Terry went on crash diets for better efficiency with the bike dropping several kilos of wire and Terry trimming down from 89kg (196lb) to 81kg (179lb).
Terry also planned his ride so he wouldn't have to use the bakes much, including freewheeling down hills to squeeze out more distance.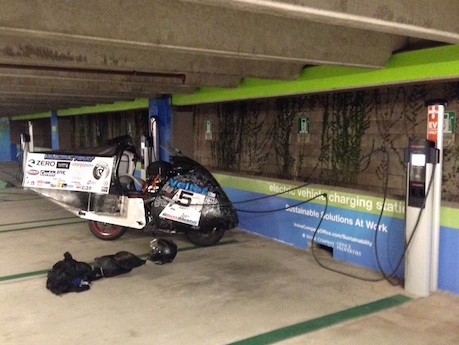 His route was planned to start and end at ChargePoint Headquarters in San Jose with regular visits to Chargepoint charging stations positioned at the exit of most Californian freeways and in many shopping centres. For the entire trip, the cost from ChargePoint was just $21.43.
Iron Butt Association president Michael Kneebone said he thought it would take a few more years before an electric bike had qualified a rider for the IBA as most certified rides are completed on big touring bikes from Harley-Davidson, Honda or BMW.
Terry also recently won the Vetter Challenge, which pitted his Zero S against fuel and diesel motorcycles to see who could travel at highway speeds on the least amount of energy.