Electric bikes are moving ever closer to public acceptance with the latest step being this customised Zero electric motorcycle.
Once customisers realise how clean they can make an electric bike because of its lack of plumbing and cables, they will become a popular platform for bobbers, trackers, cafe racers, etc.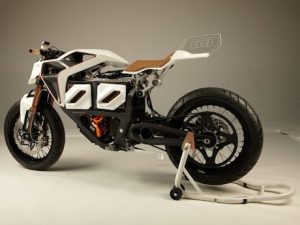 This custom job was performed by Pasadena designer "Bruno" Bruce Gallardo who has worked as an interior designer at Ford Motor Company, industrial designer at NASA Jet Propulsion Laboratory and vehicle designer at Polaris Industries.
Elements of all those disciplines are evident in the very clean and space-age design Bruno has created out of the Zero electric bike.
The main feature is the apparently floating seat which he achieved by moving the rear suspension closer to the battery.
He has also exposed the battery packs and applied see-through farings so you can see the workings.
Zero Motorcycles last year announced record sales in Australia and around the world, although they are not announcing actual numbers.
Zero recorded success in new markets, adding seven new distributors including Cento Per Cento in Australia, with plans for more this year.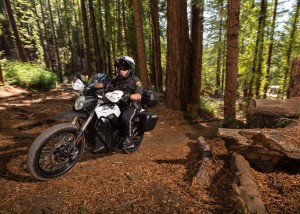 The company also made significant gains in fleet sales for 2014, particularly emergency services in the US and Canada. It started 2014 supplying bikes to 10 US police departments and ended the year with nearly 50 – including the Los Angeles Police Department, and the Philadelphia Fire Department.
The company has improved production processes and hired more staff to increase production at their factory near Santa Cruz, California.
The 2015 models come with greater battery range and more exotic components from Showa, Pirelli and Bosch.
Zero Electric Motorcycles 2015 rideaway prices:
Zero S and DS: $20,490 (ZF9.5), $23,490 (ZF12.5)

Zero SR: $25,490 (ZF12.5 only)

Zero FX: $16,490 (ZF2.8), $19,490 (ZF5.7)

Z-Force® Power Tank: $3800