At the age of just 21, Lithuanian-born world traveller Jacob Laukaitis has done more motorcycle travel than most veteran riders. And he's not stopping anytime soon.
This northern summer Jacob rode 8000km across 15 Balkan states completely alone and without maps.
"I don't like using maps, because I think it's much more interesting to (sometimes) get lost and not plan in advance, because it takes you to places you haven't even dreamed of," he says.
For the past two years Jacob has not had a permanent home as he has been travelling for nine months every year, visiting more than 30 countries.
"I'm 21 and most of my riding history comes from driving motorbikes and scooters in Asia, in countries like Thailand, Vietnam, Malaysia, Philippines, Indonesia, Taiwan and others," he says.
"I did this trip because I've never been to any of the Balkan states, so I decided it'd be great to drive all across them to see what they looked like and learn more about their history and cultures.
He didn't plan his route in advance but it eventually took him to: Lithuania, Poland, Czech Republic, Austria, Slovenia, Croatia, Bosnia and Herzegovina, Montenegro, Albania, Greece, Macedonia, Kosovo, Serbia, Romania, Hungary, Slovakia, Poland and Lithuania.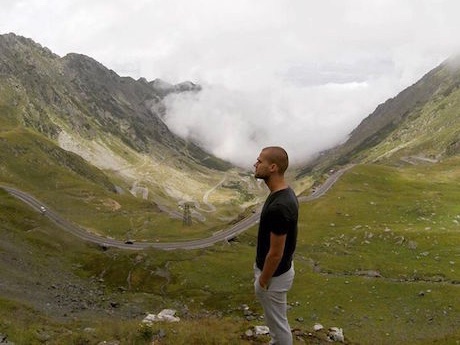 "I skipped only two of the Balkan States: Bulgaria because people told me it's not too interesting and Moldova because it would have been such a long drive the opposite direction," he says.
"Speaking of the most beautiful places in the Balkans, it's hard to say but I really enjoyed driving down the coast of Croatia; doing the best mountain passes in Europe – Transfagarasan and Transalpina in Romania; exploring the ancient town of Mostar in Bosnia and Herzegovina; checking out the the UNESCO heritage site Meteora in Greece; and so much more."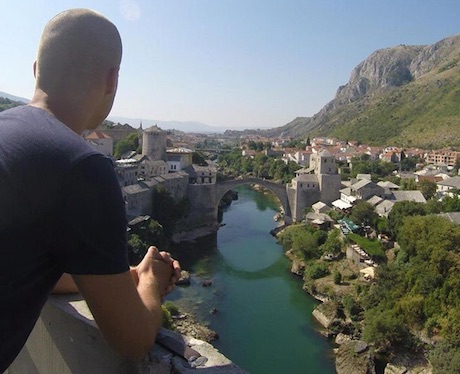 Although travelling to more than 30 countries in the past two years, Jacob is not stopping anytime soon.
"I'm able to do this because I'm a digital nomad – meaning as long as I have my computer and wif-fi I'm able to do my job and thus I never lose my income," he says.
"I'm currently focusing most of my time on building ChameleonJohn.com – an online coupons company I co-founded a bit more than a year ago."