Yamaha has given the popular YZF-R3 learner motorcycle a MotoGP-inspired styling makeover plus LED headlights and hi-spec upside-down forks.
We expect the R3 to arrive in the first quarter of 2019. It will be interesting to see if Yamaha Motor Australia can keep the price at a keen $A6299 (plus on-road costs).
It's in a very competitive market up against the Benelli 302R at $6590, Honda CBR300R ($5249), Hyosung GT250R ($3790), Kawasaki Ninja 400 ($7475 ride away) and Suzuki GSX250R ($5790 ride away).
2019 YZF-R3
The YZF-R3 comes in either blue or black with a host of styling updates to make it look more like the R1 and MotoGP racer.
Most apparent is the new fairing and screen which reduce aerodynamic drag by 7% and increase top speed by 8km/h.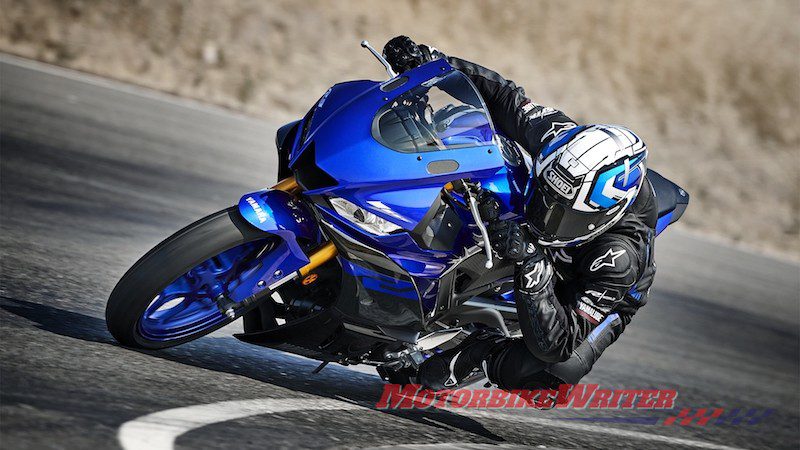 It also features a central duct to increase airflow to the radiator and dual LED headlights completing the R1 looks.
Riding position is now more aggressive with 22mm lower handlebars but retaining the 770mm seat.
Yamaha has also lowered the centre of gravity by lowering the fuel tank.
Together with the 37mm KYB upside-down forks and balanced 50/50 weight distribution it should make the bike more nimble and better handling.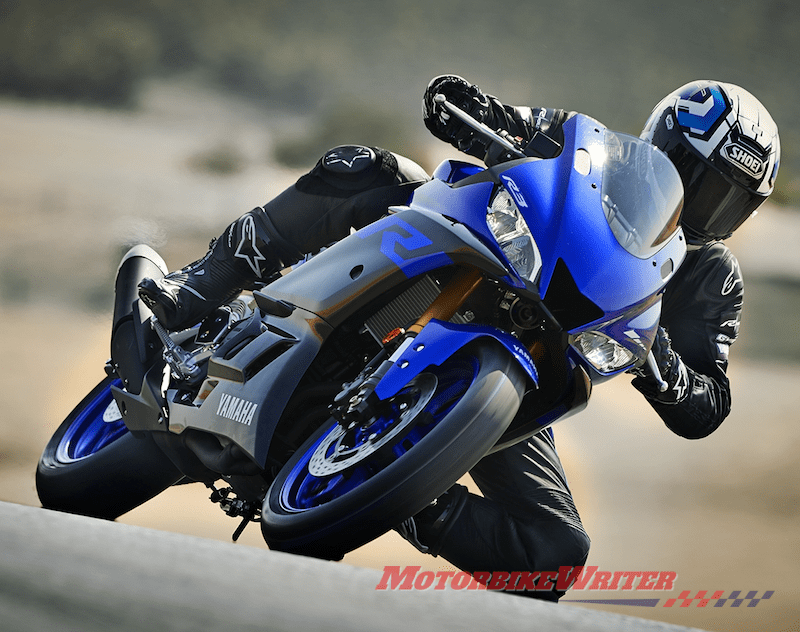 Instruments are now digital LCD units and the new triple clamp incorporates an aluminium handlebar crown.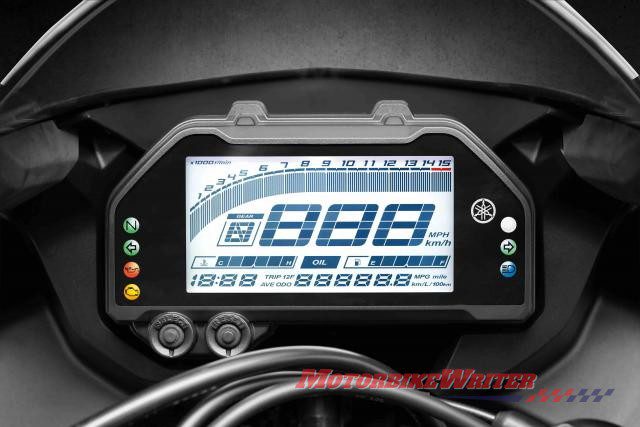 It is still powered by the 321cc twin-cylinder engine which is a stressed member of the lightweight steel tubular frame.
R3 sales
The R3 is the sixth top-selling road bike in Australia with 597 sales to the end of the third quarter.
That's down 23% on the 775 for the same period last year while total rad bike sales are only down 7.5%.
Maybe riders have been waiting for the updates or the market has simply become more competitive.
Top of the road bike sector is the Honda CB125E with 851 sales, and increase of 69.5%.
It is followed by the new Kawasaki Ninja 400 (749), then the Yamaha MT07L (736, 1.4%), Harley-Davidson Street 500 (694, -21.9%) and Honda NBC110 (657, -39.5%).
Notably they are all learner bikes.