Yamaha has released the Star Venture tourer in the US with electric forward and reverse for parking to tackle the Honda Goldwing.
There are no plans for the full dresser to be sold in any other market.
Yamaha Motor Australia spokesman Sean Goldhawk says it's "not for us".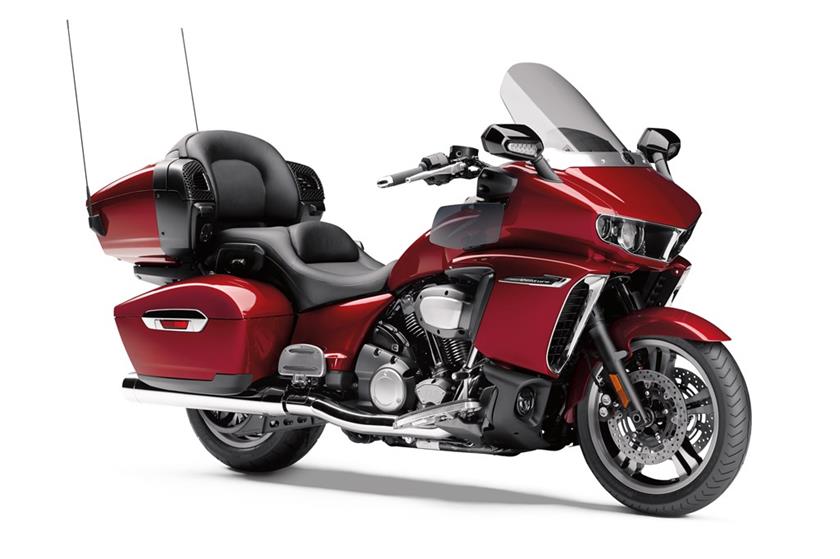 "It would be a great tool for intercontinental touring but those Goldwing and H-D models are well entrenched in their markets. And the original Venture didn't sell in big numbers here," he says. However, it's a "different story in the US" which is a huge market for tourers.
The bike is based on the current XV1900 Roadliner cruiser, which is already sold here and costs $24,399 plus on-road costs. Read our Roadliner review.
In America, the Venture costs $US24,999, or $US26,999 for the flagship TC version
It's immediate competitors with electronic reverse are the Goldwing at $A35,999 and the new BMW K1600GTL now with electric reverse at $A42,500.
At 1854cc, the Star Venture would have the biggest capacity of those three, even though it's only a twin and the 1832cc Honda is a flat six and the 1649cc BMW has a transverse inline six.
While no power figures are given, it has 170Nm of torque compared with the Wing at 167Nm and the BMW at 175Nm.
As a V-twin it would also compete with the big Harley and Indian tourers, but neither of them has reverse.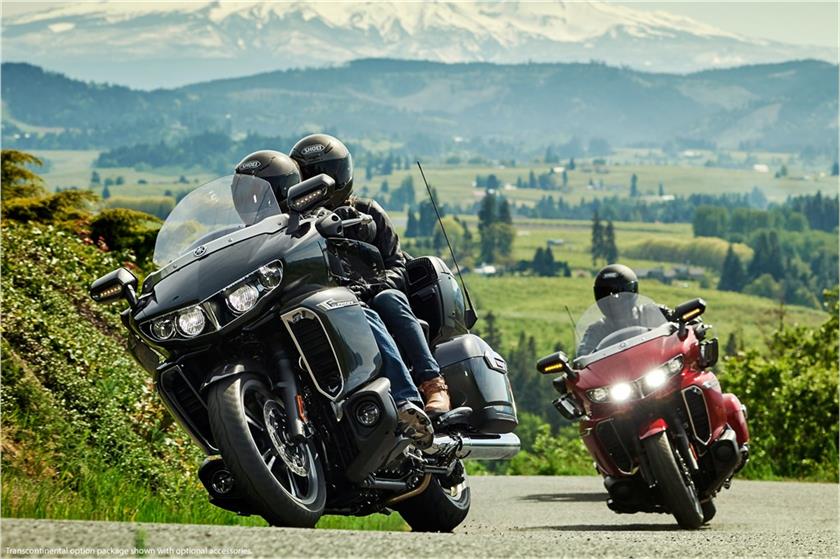 Electric legs
In fact, the Venture has electronic forward as well as reverse. It's called "Sure-Park" and it helps drivers inch the massive tourer into position.
Big tourers require plenty of luxury and gadgetry. In that regard, the BMW is the clear winner, especially on electronics.
However, the Venture does include riding modes, traction control and cruise control and matches it with others on comfort and luxury.
It includes a seven-inch LCD touch screen infotainment centre that controls the audio; heated seats, backers and bars; phone calls and texts; optional sat-nav; pillion communication; and trip computer functions that include a tyre pressure monitor.
It also has USB charging ports, electronically adjustable windscreen, LED quadruple headlights, electronic luggage locking and adjustable backrests for rider and pillion.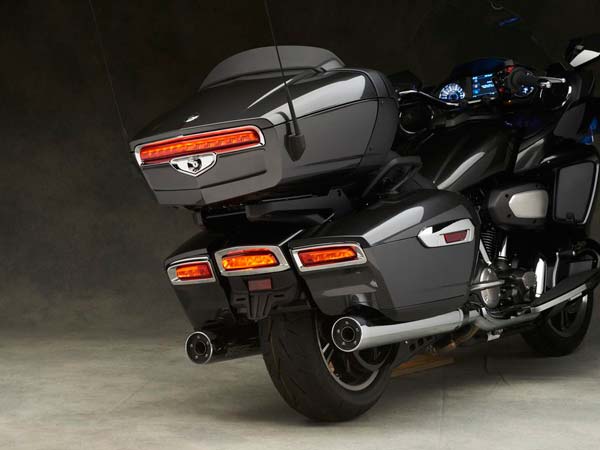 Like the Roadliner, the Venture is belt driven, while the BMW and Honda are shaft drive.
The TC model includes GPS, satellite radio for America, LED driving lights and separate audio controls for the rider and passenger.