If you've ever wondered who would win a race between a robot and MotoGP legend Valentino Rossi, well wonder no longer as this video shows.
After three years of development, the Yamaha Motobot is now in its second generation of development.
Valentino wins … for now
Yet Motobot Ver.2 still can't beat Valentino. In fact, it was 32 seconds behind the Doctor's lap time of 1:25.74 around the 3.2km Thunderhill Raceway Park circuit in California.
The two weren't on the circuit at the same time. The robot was simply racing the clock.
And we can understand why Valentino wouldn't want to be on the same track as Motobot Ver.2 from the spectacular crash in the video.
However, we are sure that Motorbot will eventually beat Valentino.
Let's just hope one day we aren't watching a bunch of robots race each other in MotoGP.
In the video, Motobot even gets a robot pit crew!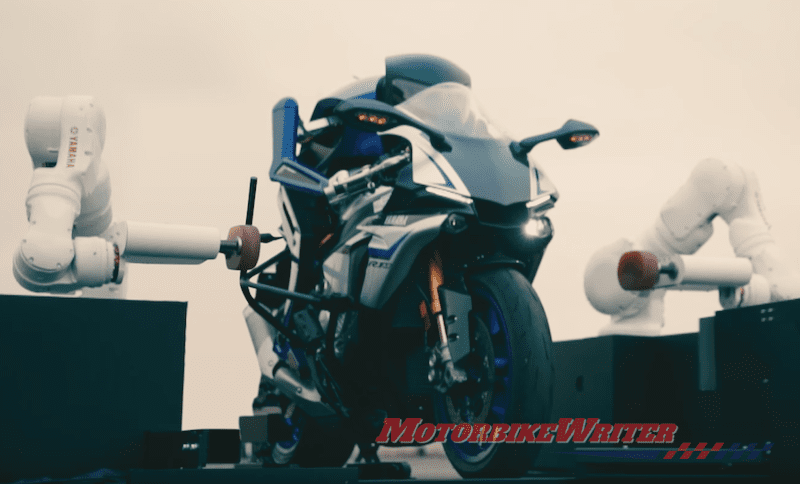 Autonomous future
Yamaha has invested a lot in the future of auto-riding motorcycles which makes genuine riders perplexed.
However, there is method in their madness.
Apart from being useful as couriers and taxis in crowded cities, robotic or self-riding motorcycles would be a great safety device that could intervene if a rider gets it tragically wrong.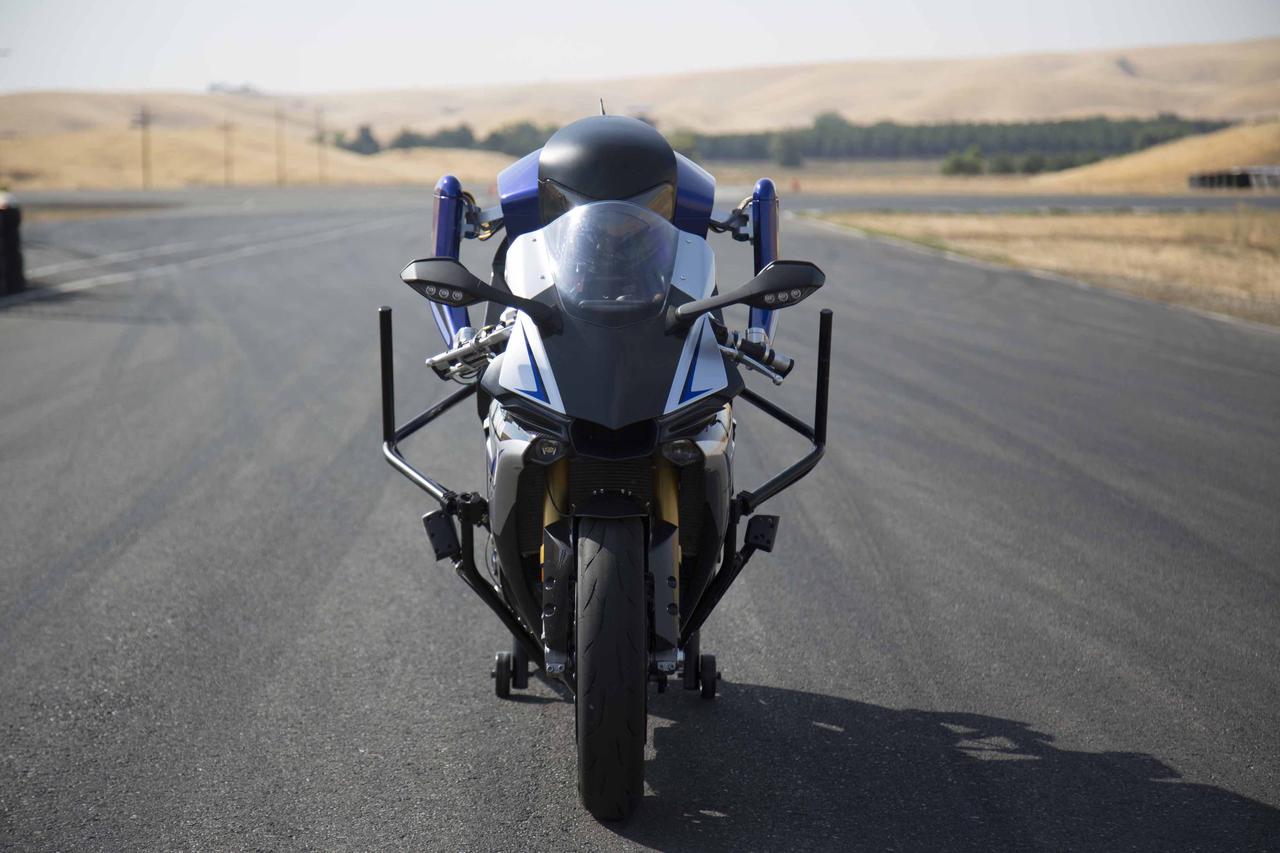 This could prevent motorcycles being banned at some future date because they are so dangerous compared with self-driving cars.
It also puts motorcycles squarely in the mindset of the scientists and legislators who are planning a future of autonomous vehicles.
So far, motorcycles have largely been left out of the development and legal debate.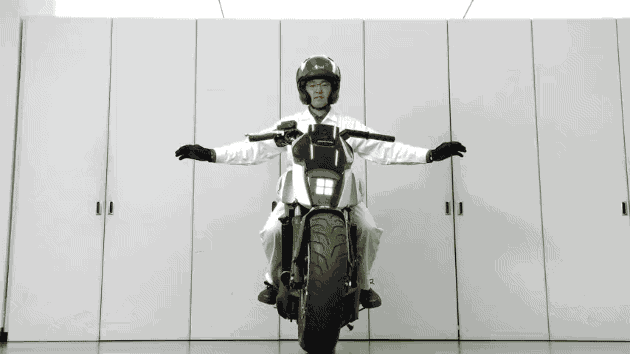 However, autonomous motorcycles like this and self-balancing motorcycles such as Honda's Riding Assist-e and BMW's futuristic Vision Next 100 importantly keep two-wheelers and riders in the loop.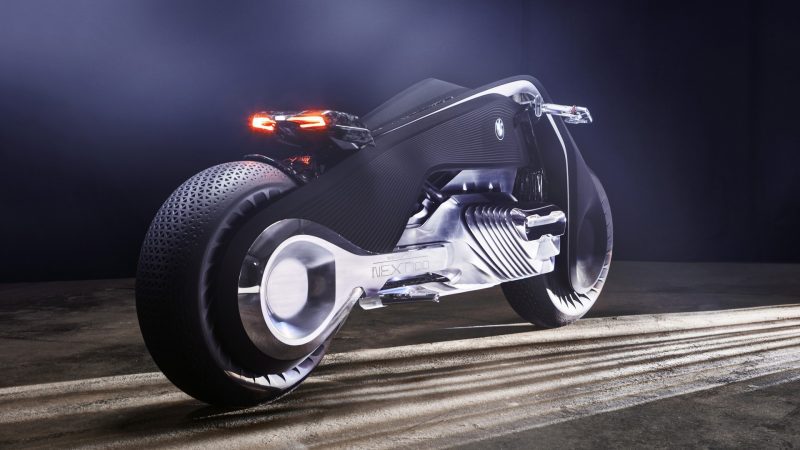 Motobot Ver. 2
The Yamaha Motorbot Ver.2 can reach speeds of more than 200km/h and remain stable down to 15km/h.
However, the Riding Assist-e and Next Vision 100 don't even need a side stand as they will remain vertical when stopped.
Yamaha boss Hiroshi Saijo says their autonomous motorbike development is part of an industry drive to make motorcycles easier and safer to ride.
The future-thinking Yamaha techs are also looking at producing three- and four-wheelers including cars and even a pick-up truck.