Some Cool New Models, Some Old Cool Models
Yamaha has recently updated its lineup for 2020. The company offered up a virtual event for the press and will be showcasing its new lineup at EICMA. There will be an exhibit in Milan starting on Thursday for people to see all of the motorcycles in person. While much of the lineup will return, here's a look at some of the new models that the company is putting out. 
TMAX 560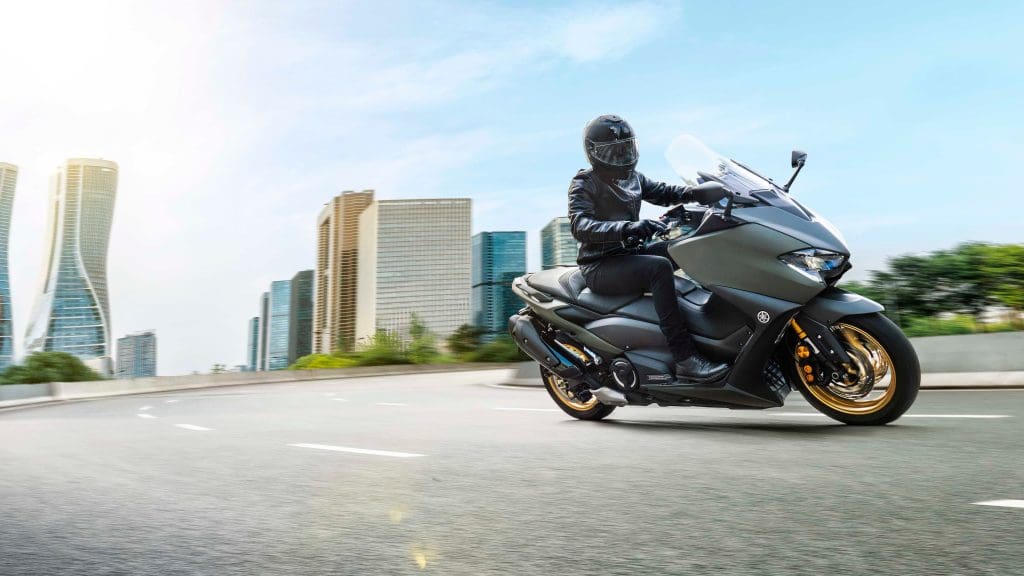 For 2020 the company is putting out its most sporty and advanced scooter yet. The TMAX 560 is it. It offers a powerful 560cc engine, a more aggressive body, and revised suspension to be the best the model has ever been. The new engine is EURO 5 compliant, and this model should be ready for the next several years.
In addition to the new engine and suspension, the bike also gets a 2020 TMAX Tech Max version of the bike. This offers some additional technology features like a smartphone app that provides GPS tracking, geofence system for keeping the bike within a certain specified area and other features. The bike also gets heated grips, seat heater, cruise control, and other creature comforts.
The bike will be offered in a unique grey color with blue wheels. I'm not seeing any pricing information at this time. That will likely come at a later date.
Tracer 700
The big news for the sport-touring segment of the lineup is the Tracer 700. This motorcycle is designed to be a kind of jack of all trades. It's built for people who want the thrilling sporty experience, but need something with long-distance versatility and rideability.
The bike features a EURO 5 compliant 689cc 2-cylinder engine that should give you plenty of power for all your touring and sporting needs. It comes with a half fairing and aerodynamic design. Yamaha claims the bike is the lightest motorcycle in its class at 432 pounds, meaning it'll be more maneuverable than ever.
The bike gets adjustable suspension at both the front and rear, an aerodynamic windscreen, a contoured seat, and a rider position designed for every day, long-distance riding. It's offered in Icon Grey, Sonic Grey, and Phantom Blue. Pricing has not yet been disclosed.
FJR1300 AS and FJR1300 AE ultimate Edtion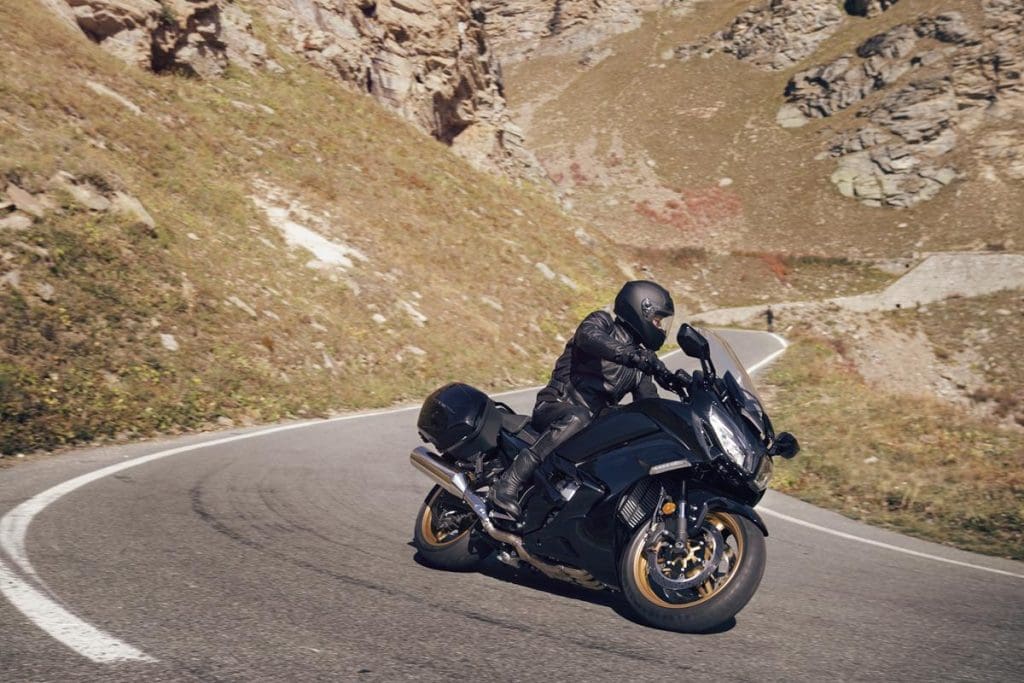 The company also has two new versions of the FJR. There's the FJR1300 AS and AE Ultimate Edition. The bikes have been updated to become EURO 5 compliant and that means some changes to the 1298cc inline 4-cylinder engine.
The bikes feature electronically adjustable suspension, adjustable windscreens, switchable traction control, A&S clutch, shaft drive, cruise control, and more. The two versions of the bike are similar with the AE Ultimate Edition getting more features. Both are designed to gobble up the miles with no problem at all and the updates should help make this easier than every before.
The bikes both come in Midnight Black and Phantom Blue. Pricing has not yet, been stated, but they will be available in 2020 from Yamaha dealerships.
MT-03 and MT-125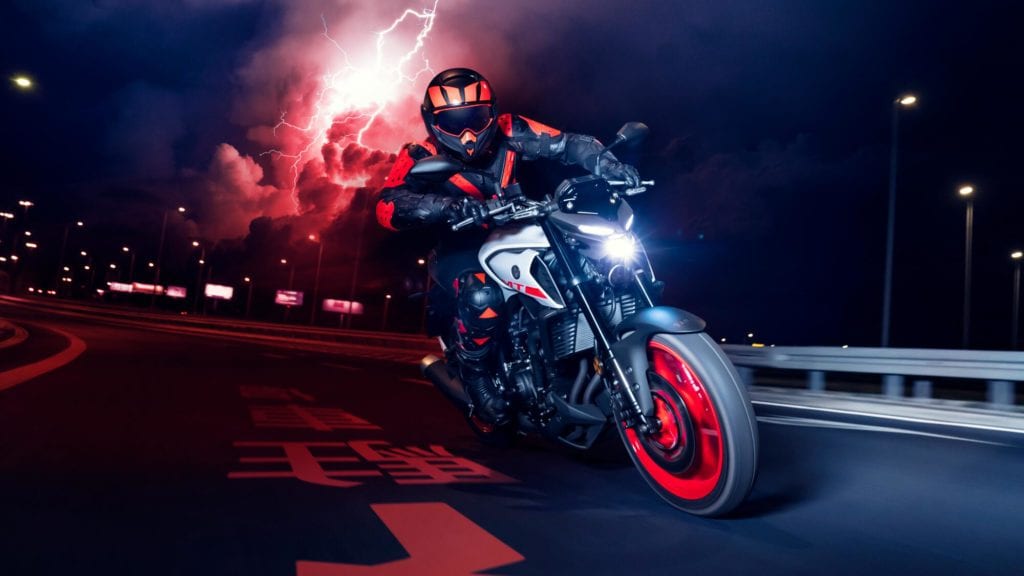 The other two bikes you should know about from Yamaha are the MT-03 and the MT-125. I've actually discussed these bikes previously. They're both naked bikes from Yamaha and smaller in displacement. The MT-03 features a 321cc engine and the MT-125 gets a 125cc engine. 
The MT-03 gets the following equipment: 37mm upside-down front forks, high-tech LCD instruments, lightweight LED flashers, dynamic new mass-forward body design, ergonomic riding position, high-quality big-bike look and feel, long swingarm with new shock settings, lightweight diamond frame.
The MT-125 gets the following equipment: assist and slipper clutch, LED headlight, high-specification 41mm upside-down front forks, Deltabox frame and aluminum swingarm, high-specification 41mm upside-down front forks, wide 140-section rear tire, radial-mount front brake caliper, large diameter 292mm front disc brake, negative LCD instruments.
The rest of the lineup is mostly returning. Yamaha is also offering some new colors for many of its models. I'll have pricing info likely at later dates.