Yamaha Motor Australia has recalled 1193 MT-07 and XSR700 models for a missing exhaust noise compliance sticker. 
The official notice issued through the Australian Competition and Consumer Commission says correct Stationary Noise Data labels were not fitted to these motorcycles in production.
It is a requirement of the Australian Design Rule ADR 83 for the sticker to be attached to each motorcycle.
Riders risk being fined by police for non-compliance.
Obviously, you could successfully fight such a fine, but it would be an inconvenience.
Easy fix
Owners have been advised to "immediately contact their local Yamaha Dealer and arrange to have the label attached at no charge".
In the meantime, we suggest you keep a copy of this article on hand to show to police if they intend to issue a notice.
Click here to see a complete list of vehicle identification numbers for the 1193 affected bikes. 
Consumers can find their nearest authorised Yamaha dealership by clicking here.
The MT-907 and XSR700 were also recalled last year for loose chain protector bolts.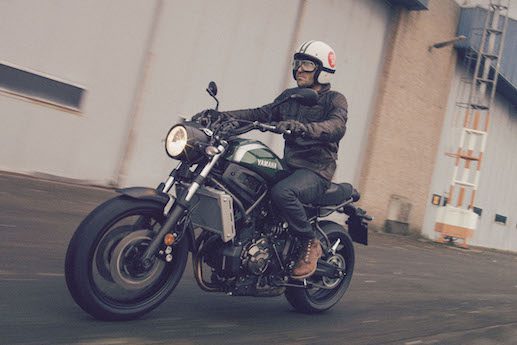 Missing stickers
It is not the first time motorcycles have been recalled for a missing noise sticker.
In 2016, Braaap motorcycles were recalled over the sticker issue and last year several Triumph models were recalled for the missing noise sticker.
Even though manufacturers and importers contact owners when a recall is issued, the bike may have been sold privately to a rider unknown to the company.
Therefore, Motorbike Writer publishes all motorcycle recalls as a service to all riders.
If you believe there is an endemic problem with your bike that should be recalled, contact the ACCC on 1300 302 502.
To check whether your motorcycle has been recalled, click on these sites:
• USA
• Canada