Yamaha has a new XSR900 naked and possibly an SCR950 scrambler to unveil at the Milan motorcycle show next week despite revealing several concept models at the recent Tokyo Motor Show.
Roland Sands Design has released the above video of their Kenny Roberts-inspired 'Faster Wasp', their fifth Yamaha collaboration.
It's powered by the MT-09 engine, but could be called the XSR900 as Yamaha has trademarked that name.
This follows the recent unveiling of the XSR700 using an MT-07 engine and inspired by the 1960s' XSR650. The XSR700 will be available in Europe soon and Australia early next year.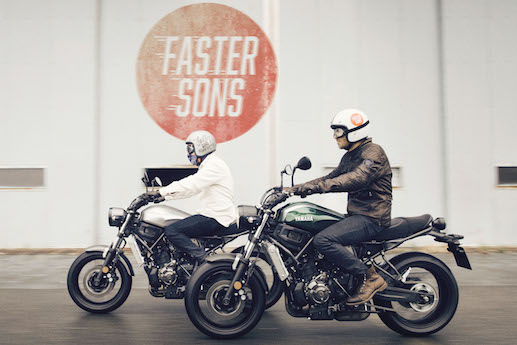 Meanwhile, Yamaha has released this official video which shows very little but hints at an XSR900.
Their press release says it is inspired by the "dynamic forces coming out of the Dark Side of Japan".
It seems Japan custom houses are having a big impact on manufacturers with Harley-Davidson recently releasing their Dark Custom models in Tokyo.
"Nothing can prepare you for the changes that are about to happen," says Yamaha. "MT will never stand still."
Yamaha certainly isn't standing still. Just a couple of weeks ago at the Tokyo Motor Show they unveiled a stack of concepts including a sports car, a retro model, a tilting three-wheeler motorcycle, two production-ready electric bikes and even a robot that rides a motorcycle.
And this week they released a video of a four-wheel tilting motorcycle!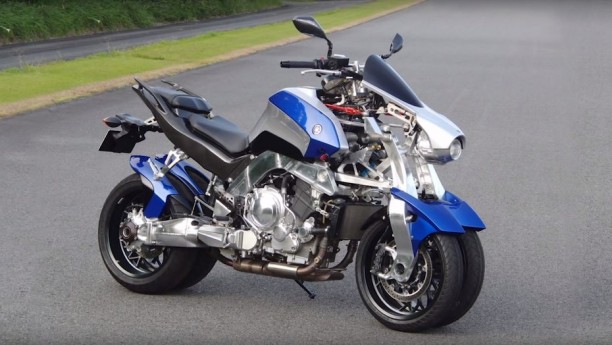 Now they look like developing a scrambler after it was revealed Yamaha has trademarked the name SCR950, hinting at a scrambler based on the Bolt engine.
Yamaha has run Bolt custom bike competitions in Japan and the USA and most of the results were scrambler versions, so perhaps the tuning fork brand is getting the hint.
It's early days, but perhaps a concept scrambler could be also unveiled at EICMA next Monday, November 16, 2015.
We will have all the EICMA news as it happens next week.