Yamaha has developed a new Blue Core engine which is compact, powerful, but also more economical.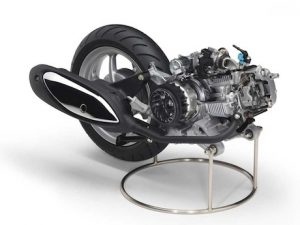 The first bike to get the new line of Blue Core motorcycles will be the 149cc FZ-S. It has the same engine as in the Vietnamese-made Nozza Grande scooter. The 149cc engine has 9.7kW of power at 8000 revs and 12.8NM of torque at 6000 revs. However, it has 50% better fuel economy than a similar conventional engine, thanks to improved cooling performance from an EG compact high-efficiency fan, new shroud shape, dense slim cooling fins, power-loss-reduction EG offset cylinder and low loss CVT transmission.
So far these models are only available in Asia, but Yamaha Motor plans to expand the range of global Blue Core models. No doubt bigger capacity models will be available for Australia, North America and Europe.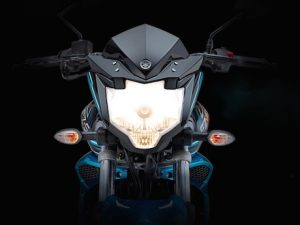 They say 40% of its two-wheel fleet will have the high-efficiency engines by next year. Yamaha hopes to produce five million Blue Core engines for motorcycles and scooters by 2020. The plan is part of Yamaha initiatives aimed at reaching 2 trillion Yen (about $2b) net sales by 2017. Motorcycles will represent about half of that business.
Yamaha will also expand its ROV (Recreational Off-Highway Vehicle) segment and venture into industrial robots, smart power vehicles and industrial-use unmanned drones.