The world's oldest Vespa that was also used in the classic 1953 film, Roman Holiday, starring Audrey Hepburn and Gregory Peck, has sold at auction for more than a quarter million dollars.
There were 21 bids for the working scooter which was hand-crafted in 1946.
It was estimated to sell for up to €300,000 ($US324,492, $A424,771) but sold for €191,000 ($US195,748, $A256,252).
The 98cc scooter has the chassis number 1003 and is the third Vespa made by Piaggio from the "0 series" which comprised of 60 prototypes. The first two prototypes are no longer in existence.
For many years it belonged to a private collector who has 60 rare Vespas.
This particular scooter is not only the oldest, but also the most famous for its role in Roman Holiday. The film made Vespa an icon of post-war life.
The above clip shows Hepburn's scooter sequence in the streets of Rome. It was her first big screen role and both she and the scooter would go on to become famous.
Even though it was a brief appearance by the Vespa, it was featured in  movie posters that helped sell more 100,000 Vespa as a direct result.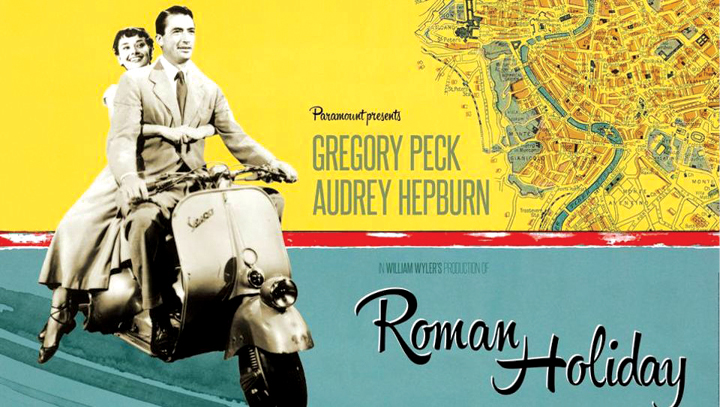 By 1962, more than 60 movies featured Vespas and by 1970 Piaggio had sold more than four million Vespas worldwide.
Vespa history
Piaggio was originally a manufacturer of warplanes, but they were no longer allowed to continue production after the war because of Italy's collaboration with the Germans.
So Piaggio management redirected manufacturing efforts to scooters which were designed so women in skirts could ride them on the battle-scarred roads of Italy without getting dirty.
The scooter was named Vespa because it look like a wasp, which in Italian and Latin is "vespa".