Most motorcycle riders appreciate the environment around them and are greenies at heart, according to veteran motorcycle travellers Mike and Denise Ferris of World On Wheels) (formerly Ferris Wheels Motorcycle Safaris).
"Can't quantify it, but I suspect that bikers who like to travel have an appreciation for the environment and nature that's a bit greater than most – and more than car drivers," says Denise.
"We get to smell the scent of the trees like the cedar forests on our tours, the seas as we ride the global coasts, we have the clean breezes on our face."
Mike and Denise have been doing their bit for the environment with annual tree planting ceremonies in their home town of Sydney for the past nine years.
During that time they have planted more than 4500 trees with the volunteer aid of their loyal customers.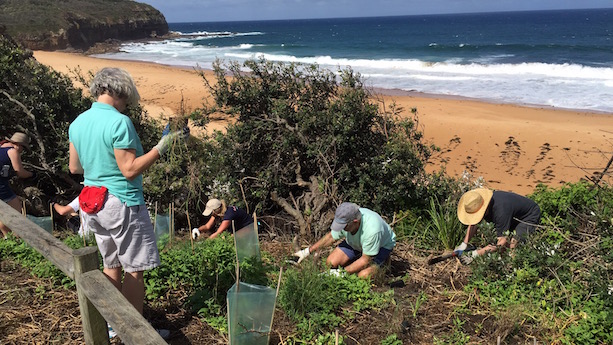 "We started the initiative nine years ago because of our care and appreciation for our world and environment," Denise says. 
"We and our clients enjoy the benefits of beautiful, spectacular, stunning nature all around the world.  We also fly and facilitate many other people flying and the latter is not so good for our environment.  So in our small way we wanted to give something back, replenish the air and nature and the global environment by planting some trees and creating some good air."
The tree planting is held on a weekend closest to Australia Day. This year 30 customers attended the North Narrabeen Beach tree planting, coming from as far north as Mackay and as far south as Geelong to prove their green credentials. Mrs MBW and I also flew down from Brisbane for the ceremony.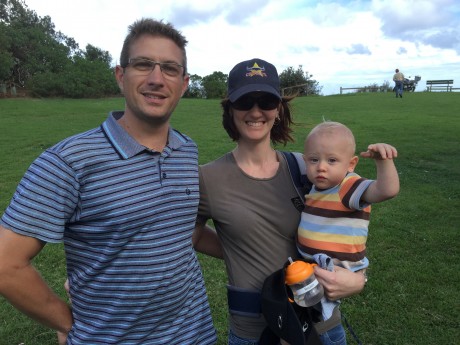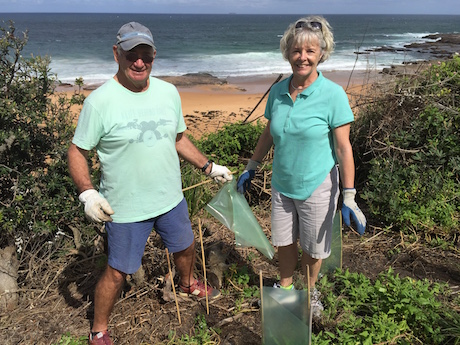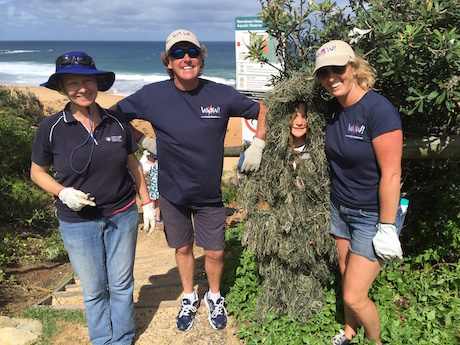 "It has turned into a wonderful event embraced by our environmentally minded clients where everyone feels so good about what they have done at the end of the afternoon," says Denise.
Pittwater Council prepares the ground and provides the planting tools and supervision, while the Ferrises pay for the tubestock and provide the people power for planting. "We share maintenance costs," says Denise.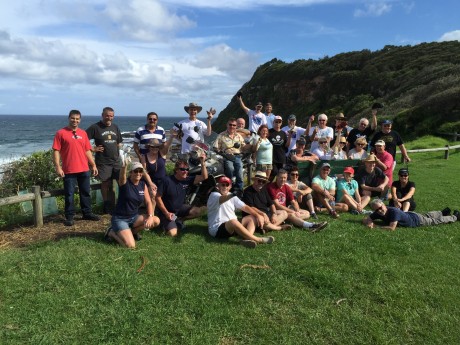 After the annual tree planting ceremony, Mike and Denise host a thank-you dinner for loyal and repeat customers at a local restaurant.
This year, they also used the event to officially launch their name change to World On Wheels after 21 years as Ferris Wheels.
"Change takes courage," Denise told their guests.
She says 'Ferris Wheels' has served them well and given customers the desired impression that they are a personal and 'hands-on' business".
However, they say they are now in an expansionist frame of mind and want to portray a more global presence with the new brand name World On Wheels.
They have started a new World On Wheels website and Facebook page with redirects from their old Ferris Wheels website.
They can now be contacted on their new official email: adventure@worldonwheels.tours.