For the first time, women's riding jackets are among a new crop of leather and textile jackets tested by MotoCAP as researchers start advising riders about their service at seminars across the country.
The world's first motorcycle clothing safety ratings program has added six textile jackets and nine leather jackets to its growing list of 128 products.
It includes seven jackets designed exclusively for women and two advertised as "unisex".
The only other women's gear tested and rated in the past year since MotoCAP began were women's leggings.
Top jackets
For women, the $650 Dainese Mike Lady jacket scored the highest MotoCAP protection rating with three out of five stars.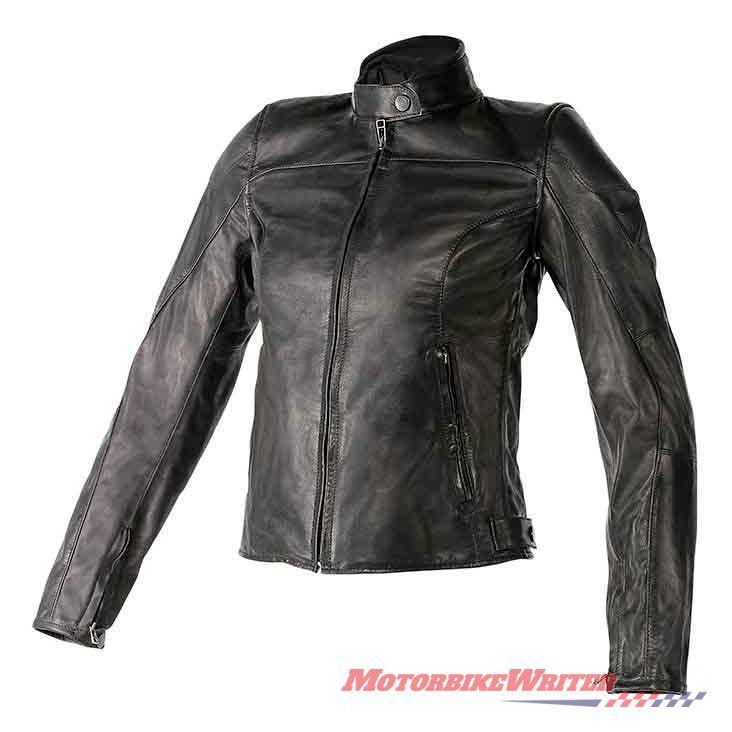 The unisex $1495 Klim Badlands Pro also scored well with a protection rating of three.
For men, the $500 Merlin Hixon men's jacket scored the highest MotoCAP protection rating of this batch with four stars.
All 15 jackets listed were awarded between half and two stars for the MotoCAP thermal comfort rating.
The new ratings can be viewed on the MotoCAP jackets rating page.
MotoCAP seminars
The latest round of testing results come as researchers from the Deakin University who carry out the MotoCAP testing have been giving seminars to riders to explain what the service is about.
Senior researcher Christopher Hurren will give a seminar this Saturday (10- August 2019) at the Scarborough Community Centre, 163 The Esplanade, Western Australia.
He was invited by Dave Wright of the Motorcycle Riders Association of Western Australia who successfully applied for a grant under the Road Safety Community Grants Programme.
Riders and rider group representatives can attend from 10-11.30am and motorcycle dealers and motorcycle clothing retailers from 1-2.30pm.
Contact Dave Wright for more information and to reserve your place via 0418 954 424 or email, or visit their event page.
It follows seminars by leading researcher Liz de Rome for Q Ride in Queensland a few weeks ago and for the MRA in Victoria a few months ago.
Chris says he will brief riders on MotoCAP aims, how a rider can use it to select the right gear, what is tested and why, plus "some of the science that we do to back up our work".
When Chris delivered a similar presentation in New Zealand in February as part of the "Shiny Side Up" tour, the main questions were:
Q:

Who funds the program?

A: MotoCAP is a not-for-profit organisation in partnership with and funded by: from NSW – Transport for NSW, SIRA and the NRMA; from Victoria – VicRoads, TAC and RACV; from South Australia – DPTI, MAC and RAA; from Queensland – TMR and RACQ; from Western Australia – the Western Australian Road Safety Commission; plus the Australian Motorcycle Council and the New Zealand Accident Compensation Corporation.
Q: 

How many garments are tested a year?

A: It was launched in September 2018 and has so far tested 128 articles of clothing including 64 jackets, 29 pants and 35 gloves.

Q:

Are any companies getting on board with the program?

A: Despite invitations, no manufacturer has yet come forward to have their gear tested.
If you are interested in having a MotoCAP researcher talk to your riders group, click here to contact them.