The rise of female riders in the ranks is welcome and is changing the whole motorcycling industry, especially in making it safer, says a first-aid expert.
While women represent about 10% of the Australian riding population First Aid for Motorcyclists founder Tracy Hughes (pictured above) says women represent about 20-25% of participants at their Motorcycle Accident Management Training sessions.
"The age group spreads across early 20s right through to women in their 60s and many of these are on the throttle, not on the back," Tracy says.
Safer in surveys
This reflects several surveys which show women are safer riders than men, don't take as many risks, seek training at a higher rate than men and consequently are less represented in crash statistics than men as a proportion of riders.
"Women tend not to have the ego that holds men back when it comes to getting regular rider training and asking advice," Tracy says.
"Our mate Paul Riley from Skill Master Motorcycle Service says he is seeing a lot more ladies in his rider coaching and development days."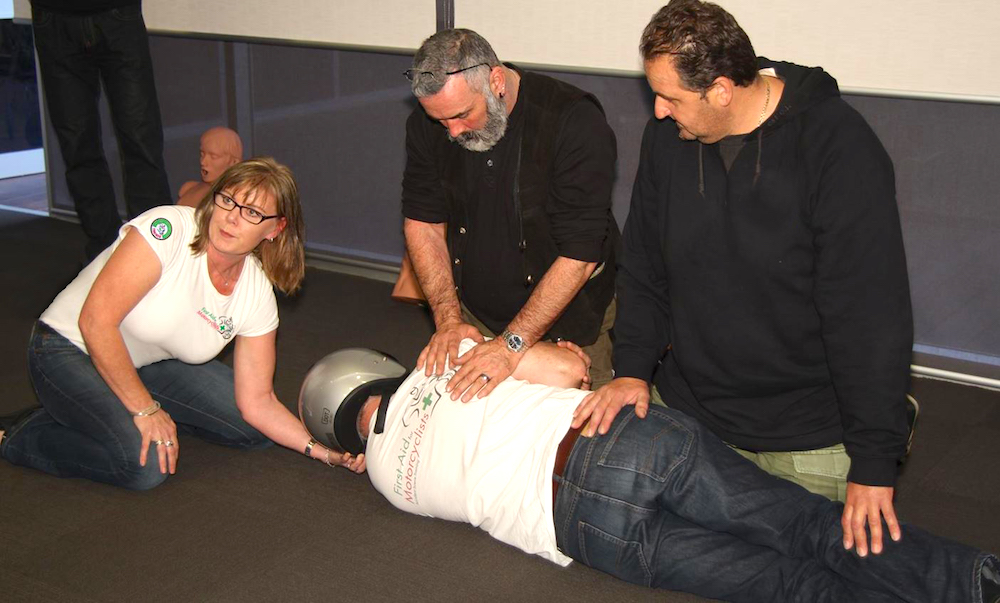 Tracy says FAFM receives a lot of support for their training program from the women's motorbike riding groups such as Girls Ride Out, KYSA in Brisbane and all the Ladies of HOG Chapters.
"They don't have an ego around doing what they can to manage risk and are really supportive of each other," she says.
"I guess that's the big thing I notice about woman's riding groups – the support and lack of ego."
Social aspects
According to our 2015 reader survey, women are also more interested in the social and travel aspects of riding, than the thrills.
"One of the many things I love about riding is the places you go and the people you meet, I particularly relate to other female riders and generally have an instant connection," Tracy says.
"Women love the lifestyle and getting out there for a weekend ride."
She says one of the great things about starting First Aid for a Motorcyclists with partner Roger Fance is the clubs, organisations and various riding groups they meet.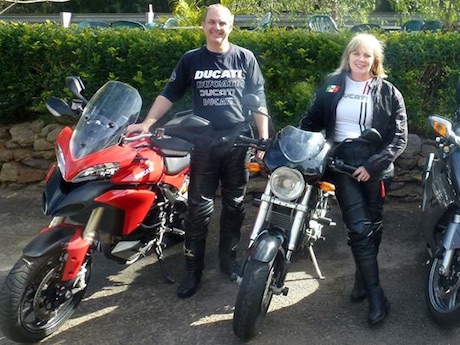 "When it comes to running a club, women really bring things together and keep the social aspects of a club vibrant and well organised," she says.
"Just look at Ulysses as an example of great leadership coming from President Helena Gritton and Vice-President Jen Woods."
More bikes for women
Tracy says there are also a lot more safe bikes for women to choose from thanks to motorcycle companies producing models more suitable to women.
"There are a lot more bikes we can choose from and with the rise in technology this has meant better and easier bikes to handle," she says.
"Also powerful bikes but physically smaller. The result is women jumping on a bike and feeling safer and more confident.
"There are so many more bikes to choose from but for me a naked sports bike is the way to go … and of course the best bike is my Ducati Monster 821!
"I expect there will be even more woman riding in the next few years and that can only be a good thing."
(First Aid For Motorcyclists is now up for sale due to illness.)