Women are getting into motorcycle tours, says Extreme Bike Tours boss Zander Combe, so he has introduced a female-only tour of southern India in January 2016.
"We get a few enquires from ladies and they always ask the same question – Is it just boys going? I think that more lassies would have come if the tours where more female friendly so let's see how it works out," says the British ex-pat living in India.
The tour will be led by Angie from East London who has been in India on and off for the past 25 years.
"She is a legend and we are so happy she has agreed to join Extreme Bike tours as a tour guide. She may be seen on a few other tours and not just The South India tours."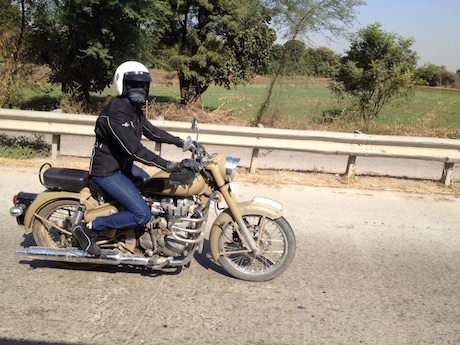 Zander says they get about 20 women a year out of the 160 riders who join their tours.
"We love having ladies on our tours and they are great fun but can be intimidated by lots of males. So we thought let's do a rocking female-only tour in South India just for girls."
The 12-day women-only tour costs A$6038 per rider or A$5121 for pillion passengers, including hotel accommodation along the route, all meals on the tour, fuel and motorbike hire and a domestic flight at the end of the tour from Cochin back to Goa. International flights are not included.
Bookings made by October 15, 2015, will receive a free upgrade to the five-star Le Meridien Hotel on the final-night of the 1400km adventure in tropical Cochin.
Extreme Bike Tours now offers its tours in Asia and Cuba in Australian dollars, instead of US dollars, for its growing number of Aussie customers.
The women will be riding classic Royal Enfield Desert Storm motorbikes, starting from the hippy-frequented, palm-flanked beaches, markets and cocktail bars of Goa on January 24, 2016.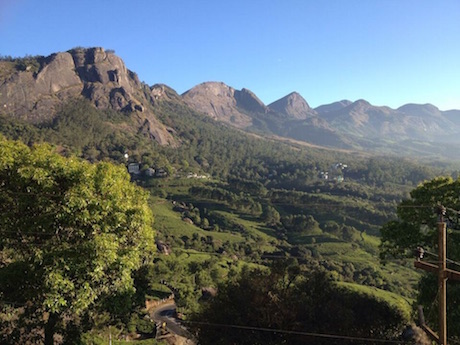 Along the way, the women will visit tea plantations, tiger reserves, palaces, temples, jungles and hill stations.
Zander says the breathtaking landscapes and the gentle and welcoming people who live in southern India are "guaranteed to change the way you look at life".
"More girls are coming on our tours and we thought we would see how it worked out for us. We may plan to expand the lady only tours to other destinations if it works out well," Zander says.