A woman has been charged with dangerous driving and leaving the scene of a crash after a hit-run crash with a motorcycle in Sydney yesterday that left a rider and pillion with leg injuries.
Police will allege a 22-year-old Sans Souci woman was driving a Peugeot hatchback east along Forest Road, Peakhurst, about 1.20am (Monday 8 April 2019).
Her vehicle collided with a motorcycle, being ridden by a 38-year-old man and carrying a 26-year-old female pillion passenger, in the westbound lanes of Forest Road.
The rider and pillion were thrown from the bike. They suffered multiple fractures and were taken to St George Hospital where they remain in stable conditions.
Police will allege the driver left the scene without rendering assistance.
Officers from the Metropolitan Crash Investigation Unit attended a home on MacDonald Street, Sans Souci, yesterday and arrested the 22-year-old woman.
She was taken to Kogarah Police Station where she was interviewed and charged with two counts of dangerous driving occasioning grievous bodily harm, negligent driving occasioning grievous bodily harm, failing to stop and render assistance after impact and not keeping left of a dividing line.
She appeared in Sutherland Local Court on  Tuesday (9 April 2019). The matter was adjourned to 23 April 2019 for mention and conditional bail granted.
Spate of hit-run incidents
The incident follows a worrying spate of hit-and-run crashes leaving motorcyclists injured and dead.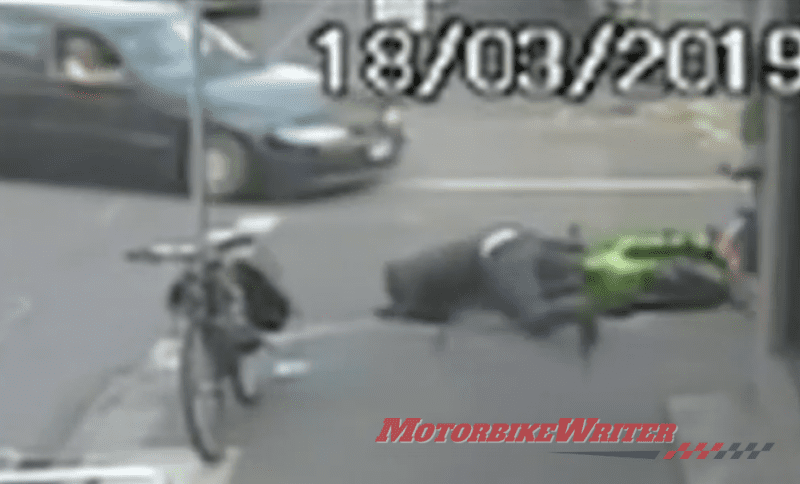 In NSW, the requirement for those involved in a crash to remain at the scene until police arrive was dropped in 2014, even if a tow truck is required.
However, the motorists must report the incident to police.
If they don't, police can charge a motorist with failing to stop at the scene of an accident which is considered a serious offence.
Depending on whether someone is injured or killed in the crash, the motorist responsible could face serious charges with up to 10 years in jail.
Police say motorists leaving an accident scene where someone is injured decrease a victim's chance of survival.