A winery lunch is our tip as the top Mother's Day gift for your mum or the present/future mother of your children.
A winery is a special place with top-shelf food and, of course, top-shelf wines, a nice location and picturesque grounds. Mothers will really appreciate being spoilt with a lunch at a winery.
These days boutique wineries abound not far from the city limits. There are wine regions within a pleasant hour or two of riding from every major capital city in Australia and many other cities I've visited around the world.
But here's the best thing – they are usually located in tourist areas, in the hills, on winding motorcycle roads.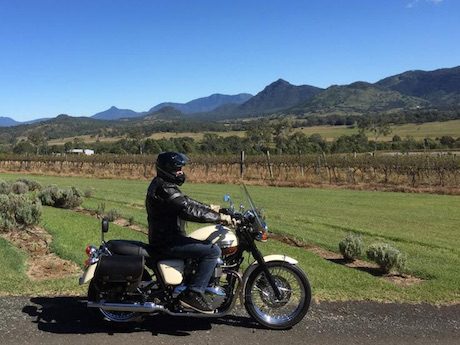 What could be better than your "special mum" sitting on the back of your bike, giving you a hug while you enjoy a pleasant Sunday's ride out to a winery, having a nice lunch, then riding home!
Mrs MBW and I recently did a reconnaissance winery lunch trip to Kooroomba Vineyards and Lavender Farm in the Fassifern Valley.  The lavenders are just starting to bloom and make the scenery from the dining windows even more spectacular.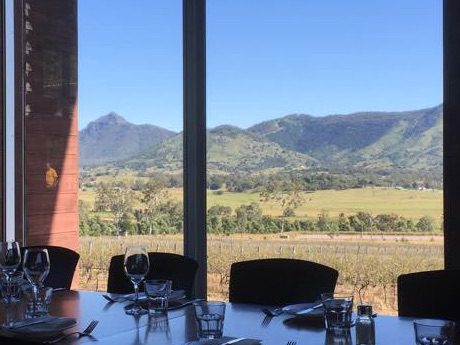 The winery is set on a ridge behind Mt Alford with stunning views of the Scenic Rim across the vineyards and rows of lavender.
It's right in the middle of some challenging motorcycle routes such as the Head Rd up and over the Border Ranges past Queen Mary Falls. Maybe you could even squeeze in a quick lap over the mountain before lunch.
Similarly, other vineyards we have visited in South East Queensland are set on popular motorcycle routes. They include Ocean View Estates Winery on the Mt Mee motorcycle "circuit", O'Reilly's Winery on the very motorbike-friendly Leamington National Park Rd and Preston Peak Winery at the top of the Toowoomba Range, a fantastic ride via the winding and "dippy" Flagstone Creek Rd.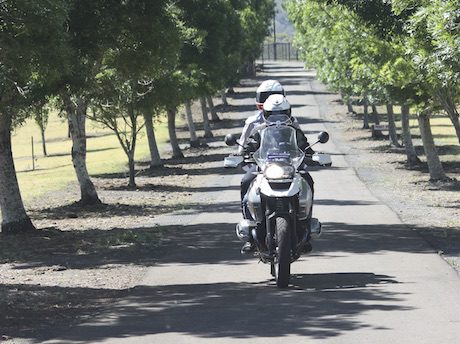 But you'd better book now as these places are popular at Mother's Day. Note that they may also include a surcharge for the day which is the busiest in the hospitality industry's calendar. (By the way, Mother's Day is the second Sunday in May in Australia.)
The only drawback with a winery ride is you have to limit yourself to one wine with lunch before riding home!