Osprey Transporter backpacks are ideal for motorcycle riders because they are tough, but also lightweight. And we'd like you to have one!
To win an Osprey Transporter 130 backpack, make sure you subscribe to our free weekly newsletter by clicking here and go to our Facebook page and click like. If you are already a subscriber and have liked our Facebook page, just include a comment at the bottom of the page and leave your email address. The winner will be announced in the newsletter.
Osprey, who have been luggage experts for 40 years, sent me their largest 130-litre backpack for test. It arrived in a handy, flat shape. I thought it was packed inside a cover, but it was actually turned inside out and then zipped.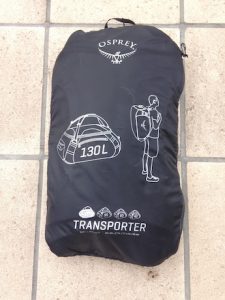 That makes it convenient for carrying in your luggage or strapped to your seat. Then, when you need extra carrying capacity, you simply turn it inside out and wear it as a backpack.
The padded shoulder straps are very comfortable and they double as grab handles to carry just like normal luggage.
It opens up fully at the top with a big U-zip which makes it easy to access items. There are extra pockets on the sides of the bag and the shoulder straps are padded for extra comfort and there is also padding in the section that sits against your back.
The massive backpack is probably a bit big for normal motorcycle use but it is so long, it sits on the seat, so that actually takes some of the weight off your back. I used it recently to pick up a big windscreen for a motorcycle and the bag simply swallowed it up.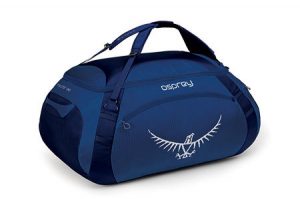 Most importantly, the big bag weighs only 1.25kg yet it is made of really tough 900D nylon packcloth and 420D nylon hex rip for a long life. The zips also seem really strong.
The Transporter range includes a 40-litre workout bag that weighs .76kg and costs $99.95, 65 litres (1.1kg, $114.95), 95 litres (.89kg, $139.95) and the 130-litre mega-gear hauler (1.25kg, $159.95) to cater for every rider's needs. They come in a choice of "true blue", "hoodoo red" or "anvil grey".
Check out the Osprey range here.