A new Triumph Trident 660 is one of three Triumph motorcycles Birmingham's National Motorcycle Museum is giving away in a raffle to raise funds to reopen after the pandemic lockdown ends.
The raffle is only open to Brits and features the Trident as first prize, a 750cc 1978 Triumph Trident T160 with low mileage as second prize and third prize is a newly restored 500cc 1956 Triumph Tiger T100.
In November we reported that the UK's National Motorcycle Museum failed in its application for a grant from the Culture Recovery Fund for Heritage.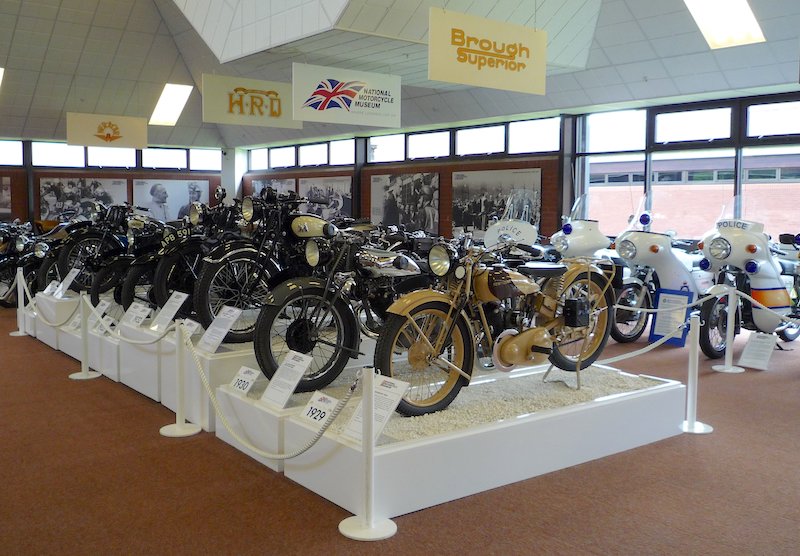 Clearly the UK government doesn't consider motorcycles part of their cultural heritage, despite having one of the most significant and enduring motorcycle industries in the world with many venerable and revered brands.
The museum opened in 1984 and features one of almost every British brand ever built: Not so much an 'A-Z' as 'ABC to Zenith'.
It features all the famous Brit brands you'd expect – Triumph, BSA and Norton – and probably some you have never heard about, depending on just how up you are on your history and specifically the history of British motorcycles.
It's not the first time the museum has been forced to raise funds to reopen its doors.
Last year, the museum raffled three other restored British motorbikes.
"Once Government restrictions allow, we plan to initially reopen the museum collection and shop every Saturday and Sunday and whilst the funds raised so far will allow us to reopen in a limited way, as of late November 2020 we had still only raised 33% of our original £500k re-opening target," the museum says open its website. 
"Therefore we are undertaking this further 'Museum Triumph Over Adversity Recovery Appeal Raffle' which is in addition to our normal winter raffle to win a new/old stock Triumph T140D Bonneville Special."
Tickets cost £6 but are only available to British residents. However, if you've ever been to the museum or want to visit it, you can donate by clicking here.