The widow of a rider killed in a crash involving a dead kangaroo and wire rope barriers (WRB) has called on the Victorian Government to halt "devastating" ads promoting the alleged safety of the barriers.
Jan White's husband, Phil, aged 60, died when his bike unavoidably hit a dead kangaroo on a 110km/h slightly sweeping bend of the Calder Highway on November 5, 2017.
Click here to sign a petition against the rollout of WRBs.
She says her whole family is "heart-broken" by the "insensitive" ads which she wants halted until the safety of the barriers to riders can be resolved.
"It's devastating. It's thoughtless and unfair. It's causing all of us a great deal of pain and grief," she says.
Coronial inquiry
Jan would also like a Coronial Inquest into the death of her husband.
Exactly what happened in the incident still remains a mystery to Jan.
She has seen the Coroner's Report, the Medical Examiner's Report and the Toxicology Report, but has not yet seen the police report which she believes may differ from the others.
Jan also received a single-page document warning her that she is unable to provide information, publish or provide copies to any person, including the media, other than for the purpose of obtaining medical or legal advice.
"I will face six months' jail or $10,000 fine if I do," she says.
"I obviously am not interested in that type of holiday."
Halt ads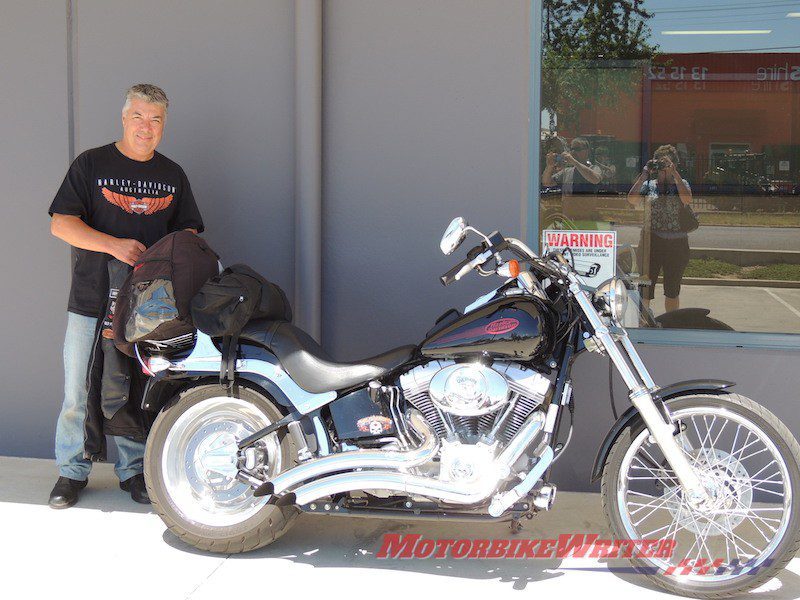 However, she is calling on Victorian Roads Minister Luke Donnellan to halt the WRB ads until a Coronial Inquiry can determine the actual cause of Phil's death.
"I'm confused about it all and want to know what happened," Jan says. "There are a lot of motorcycle riders against these wire rope barriers."
In fact, even the Victoria Country Fire Fire Authority has criticised the rollout of WRBs, saying they block access to crashes and bushfires. 
A spokesman for Minister for Roads Luke Donnellan replied:
The TAC has been a world leader in road safety campaigns for decades and has been instrumental in driving down the road toll in Victoria. The TAC determines what issues it wants to address in its campaigns based on evidence and these campaigns are entirely a matter for TAC. We encourage people to reach out to Road Trauma Support Services, a not-for-profit organisation that provides counselling and support to people affected by road trauma, amongst other services.

Victorian Roads Minister Luke Donnellan
The spokesman also provided this "background information":
Wire Rope Barriers have been studied in Australia and around the world for more than 30 years. These studies show, unequivocally, that barriers save lives. There is no evidence, anywhere in the world that supports the claim that flexible safety barriers increase risks to motorcyclists. Internationally, there has been found to a 40-50 per cent reduction in motorcyclist deaths in jurisdictions with flexible safety barriers.
True. But there is also NO evidence that WRBs are beneficial to rider safety!
Jan believes Phil's bike hit the dead kangaroo and he was catapulted into the centre median barriers on the edge of the road, knocking down four uprights.
His Harley-Davidson Softail was written off, but not badly damaged, as it slid under the barrier.
"It happened on a slight bend on the Calder Highway with two lanes either way divided by clear grass, no trees and barriers right up on either side of the grass area," Jan says.
"Why would they put barriers there? Maybe one down the centre median of the huge expanse of grassed vacant land."
TAC replies
Jan says two of Phil's daughters, Molly and Madison, contacted the Victorian Traffic Accident Commission to make a formal complaint about their "safety barrier" ads.
Months later, the TAC replied asking to meet with them, yet advising that the ads would continue.
"We understand that hearing the story of another father in the TV ad about Peter and Graham on the Melba Highway is very confronting," the email said.
"Two of us from the advertising team at TAC would like to spend some time with you and we are hoping a Road Trauma Support person will be able to join us too.
"We also need to let you know that there will be more advertising from this Sunday about barriers on country roads. We understand that seeing the ad on TV will be very painful for you and your family. You may prefer not to watch the commercial TV stations where the ad will be shown from 1 July for six weeks."
Jan says she is offended by the TAC's reply to Molly and Madison's request for the ads to be halted.
Legal action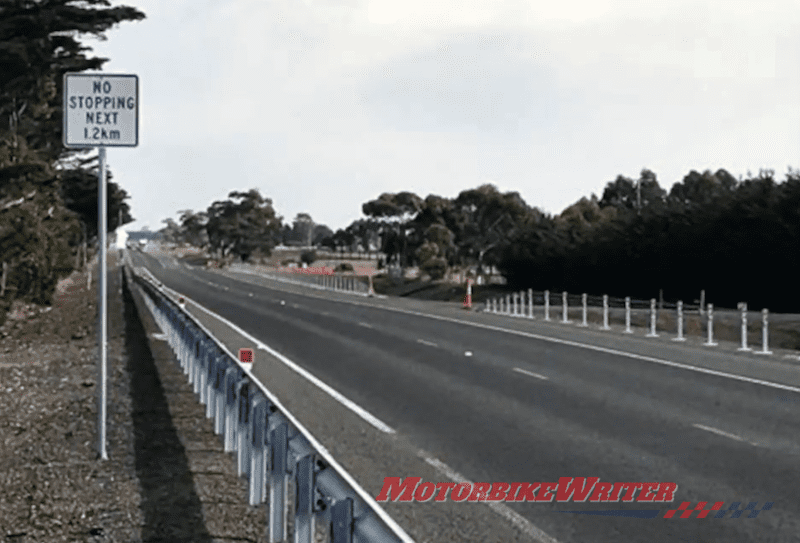 She is also considering legal action over the crash.
"Up until recently I refuse to think about the circumstances surrounding Phil's death. I just couldn't handle it. It's still difficult," she says.
"But with the constant heartless ads on TV about the life-saving benefits of wire rope barriers it makes us all have to relive the trauma of the morning of Phil's death over and over.
"It is so wrong. It has to stop. The authorities need to look into worldwide statistics of motorcycle rider deaths implicated by WRBs and what can be done to reduce these deaths.
"They are just aimed at vehicles and light trucks. I understand that they may have saved some lives in cars, but they have also killed my husband on a motorbike.
"I've had advice that the government won't bat an eyelid until they get litigation about the barriers being a case of death.
"Now I'm thinking if I can be the first one to put a case forward for a call to action, some good for all motorcyclists, nationally, may come out of my husband Phil's, untimely death, if that is at all possible. I would like to see that."