A Croation rider who was sidelined into a wheelchair in 2008 by an incurable muscle weakness disease is calling for help to collect motorcycle badges, patches, stickers and flags.
Boris Ivančić says he has been a rider since his teens, but contracted Lou Gehrig's disease and has not been able to ride for the past 11 years.
"My condition stopped my body riding a bike but didn't stop me being a biker in my mind – forever and eternal," he says.
"I do have things which are making lonely days bright — my friends and my hobby.
"This hobby of mine is collecting patches, stickers, flags and motorcycle group labels from all over the world.
"My wish is to get as many as I can."
Boris has decorated the wall of his house in Klis with more than 1000 pieces of motorcycle memorabilia and he still has plenty of walls to spare.
If you can help Boris fulfil his dream, send your badges, patches, etc to Boris Ivančić at Gizdići 46, 21 231 Klis, Splitsko-Dalmatinska, Croatia EU.
UPDATE: These badges and patches have arrived from Australia and Boris sends his thanks.
Lou Gehrig's disease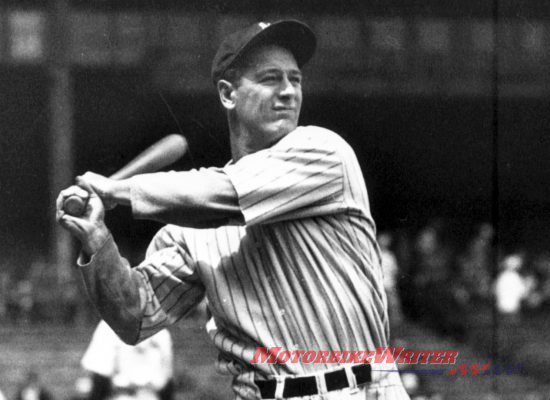 The debilitating disease is named after famous American baseball player Lou Gehrig.
It's actually amyotrophic lateral sclerosis, or ALS, which is an incurable neuromuscular illness. 
The disease forced Lou Gehrig to retire from pro baseball at the age of 36. He died from the disease two years later. 
There is still no known cause nor cure for the disease.
It is painless, noncontagious, but cruel with the body failing and the mind fully aware to the end.