Wayne Rainey says it "made me feel young again" to hop on a specially adapted Yamaha R1 recently after being sidelined for 26 years by a crash that left him paralysed from the waist down.
The three-time world champion and long-time sparring partner with five-time champ Mick Doohan was asked by Yamaha if he would like to take part in the Suzuka Sound of Engine event in Japan next weekend (15/16 November 2019).
Yamaha has prepared a special R1 with a hand-shifter, grippy saddle and clips to hold Wayne's boots on the pegs.
Wayne tested the bike at California's Willow Springs Circuit last week and couldn't wipe the smile off his face.
"I had a blast," he says.
"It made me feel young again."
Wayne Rainey's fateful crash
Wayne, 32, was leading the 1993 Italian Grand Prix at Misano when he slid off the track into the gravel and was hit by his bike.
He broke his back, punctured a lung and was left paralysed from the middle of his chest down.
Wayne had not ridden since until his recent R1 test.
"It was an easy crash because it stepped out and I fell off the side of it," later said of the crash.
"I was like sliding with the bike across the track but when I went off the track I hit a curb. It kind of set me up in the air then I landed in the gravel trap it had like speed bumps in it for the F1 cars and at that time that's what we were using in motorcycles."
"Now all the sand traps are smooth but sometimes it takes a big incident to get something changed."
Wayne's Marlboro Team Roberts YZR500 was a constant challenger to Doohan on his Rothmans Honda NSR500.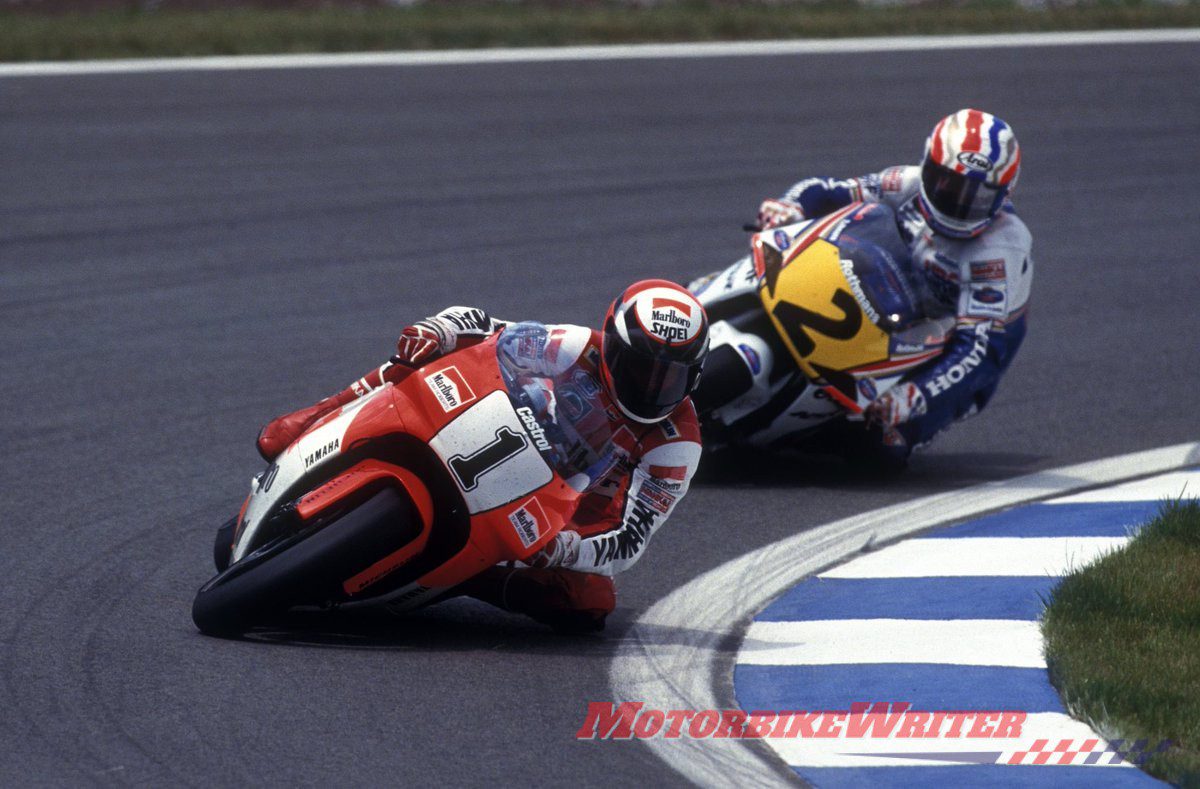 "Mick and I had some good races and I respect him as a rider," he once said.
"With Mick you know he's never going to give up. That's great in many ways, but it can also get you into trouble because you never back off. You have to be careful, but you have to win."
Wayne won three consecutive 500cc World Championships between 1990 and 1992.
Despite not being able to ride since the crash, Wayne has remained a strong supporter of motorcycle racing and is President of the US-based MotoAmerica series.